Randy Au - April 2013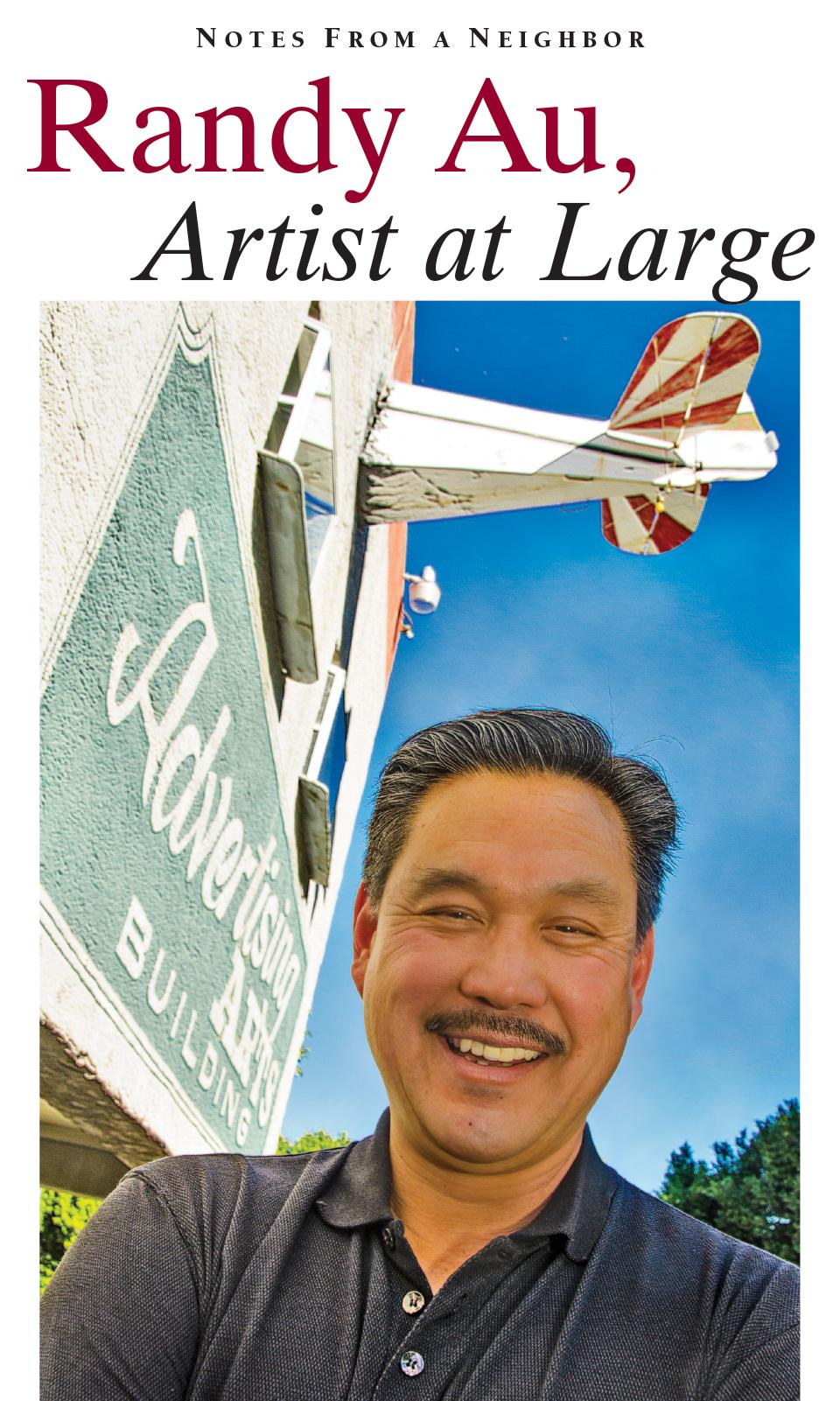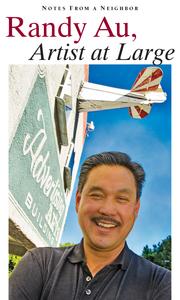 One of Orange County's most prolific ceramic artists, Hawaiian born Randy Au goes about his creative business quietly. Known for his memorable interpretations, such as his vegetable series of squash and gourds, the artist produces work that is collected from coast to coast.
Recently asked to join the American Museum of Ceramic Art (AMOCA) Advisory Board, Au accepted a seat. He is also Assistant Director of the Visual Arts Conservatory at the Orange County School of the Arts (Formerly OC High School of the Arts). And he teaches ceramic classes at Muddy's Studio, a South Santa Ana ceramic studio and gallery.
Skilled Ceramicist
"Randy is a knowledgeable and skilled technician who produces elegant and beautifully-crafted objects," says Mike McGee, Director of the Begovich Gallery at Cal State University Fullerton (CSUF) and vice chair of the CSUF Arts Department. "Randy was a part of the first wave of students from the CSUF ceramics program, and he studied under noted ceramic artist Jerry Rothman."
Following graduation, Randy founded Flying Cup Clay in 1987, which is the name he gave his studio where he performs clay fabrication to this day.
Randy's first workspace was in the then-notable Advertising Arts Building near First St. and Grand Ave. where he put his first kiln. Even at the time, the area was called The Santa Ana Art Colony, in part because of a well-known image of a Piper Cub plane lodged fully into the south side of the building.
Santa Ana Artists Village Beginnings
"Back then, Santa Ana had an underground artist energy defined by artists like Willie O'Leary, Laurie Hassold and Jeffrey Frisch, and the Way Off Broadway Playhouse was in the basement of that building," says Au, who later moved to a warehouse building on St. Andrew Place where he met well-known ceramic artist Susie Ketchum, a Santa Ana-based artist whose exhibitions in LA were celebrated by banners that often stretched across Melrose Avenue.
"I started hanging out at The Caged Chameleon on North Main Street, at KOO's Artists Cafe and Dark's Art Parlor," says Au. "The streets were empty then, but there were plenty of artists around, and everything became theirs at night."
Santa Ana Council of Arts and Culture
Given his unique perspective as a resident and artist of the area for many years, Randy played a vital role as founding vice president of the Santa Ana Council of Arts and Culture (SACAC), the non-profit arts organization that launched an effort to revitalize Downtown Santa Ana's sagging fortunes with an infusion of artists and art called the Artists Village.
While he played a vital role in the arts movement, to this day Au and his art remain remarkably low profile.
"Randy is an underappreciated asset for Orange County," says McGee, whose words point to the fact that important contributions sometimes go largely unrecognized no matter how many people benefit from their efforts.
Despite Au's ongoing involvements, educational efforts and contributions, he is still just an artist at heart and work. Isn't that what makes an artist an artist?
For more information about Randy Au and his work, visit www.flyingcupclay.com.