Bird & Barrel - Mar / Apr 20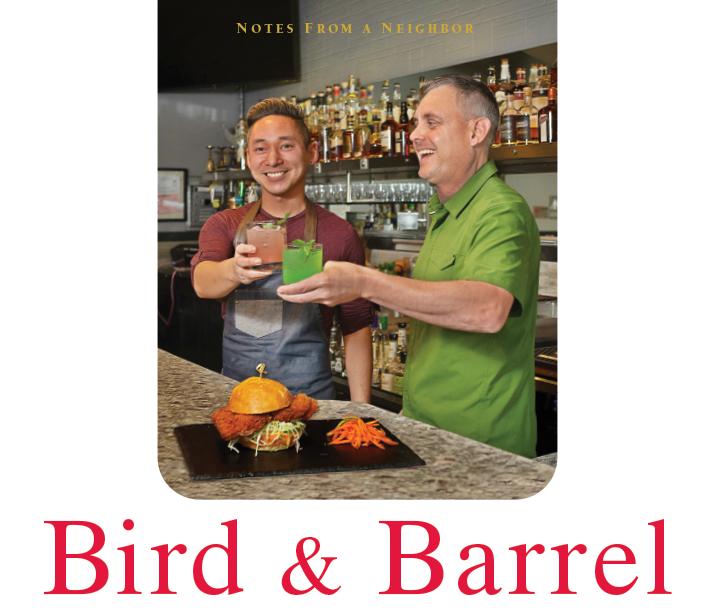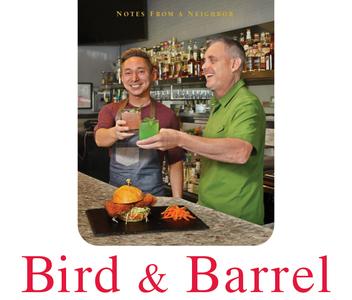 With the rise of the up-and-coming culinary corridor on 4th Street in Downtown Santa Ana, the new Bird & Barrel restaurant is more proof of the area's uptrend. This latest culinary addition to Santa Ana's restaurant scene features poultry-centric Asian fusion cuisine.
"The intent of the food at Bird & Barrel is comfort and familiarity infused with Asian cooking," says the restaurant's co-owner and chef, Sonny Nhoung. "The food is a mishmash of a wide variety of Asian food styles, including Cambodian, Vietnamese and Japanese."
Nhoung previously owned and ran Shuck Oyster Bar in Costa Mesa. "The best analogy I can think of when it comes to fusion cuisine is mixed martial arts," says Nhuong, whose partner, Phil Brooks, is from South Africa. "No style is better than any other. When you combine the styles, you have a really nice harmony."
The food at Bird & Barrel is inspired by the cooking of Nhuong's mother and grandmother, he says. "What I ate as a kid inspired what I'm making here. My mom and grandma would cook a lot of dishes with poultry, such as chicken and duck. For instance, chicken sandwiches, chicken and rice and chicken soup, whenever I was sick. That all stuck with me."
Popular specialty dishes at Bird & Barrel include their signature Garlic Noods. "This is a southeast Asia, Italian fusion dish," says Nhuong. "It features a lot of garlic, including house made garlic sauce and garlic oil over garlic-infused linguini noodles. The dish also has onions, red pepper flakes and parmesan Reggiano."
The restaurant's Tomato Cucumber Salad features Persian cucumber, a cherry heirloom tomato mix, Italian and Thai basil, cilantro and mint.
The Seared Duck is pan seared after being marinated in a soy-based dressing with a little bit of fresh thyme. The duck is served over spicy cabbage seasoned with Korean chili powder and other house secrets.
Currently, the menu is evolving. "We're moving to a tapas type of menu, because food is meant to be shared," says Nhuong. "I grew up with everyone sharing food at the table." They're also devising a late-night menu for Friday and Saturday nights when they'll serve specialties like chicken noodle soup similar to pho.
Representing the barrel in the restaurant's name, the interior of the space features ample wood, and the bar resembles a barrel with dark wood and metal strips, says Nhuong. "The restaurant's style is modern minimalistic and very welcoming. Customers have commented that the space is quaint, relaxing and comfortable. That's exactly the vibe we're aiming for with Bird & Barrel."
Bird & Barrel|
305 East 4th St., Ste 105, Santa Ana CA 92701 / 657-212-5010
---
Published in the
Mar / Apr 20
edition of the Old Towne Orange Plaza Review Article Written by Don Cribb, photos provided by Lauren Scott
View More Articles