Don Cribb - May / Jun 17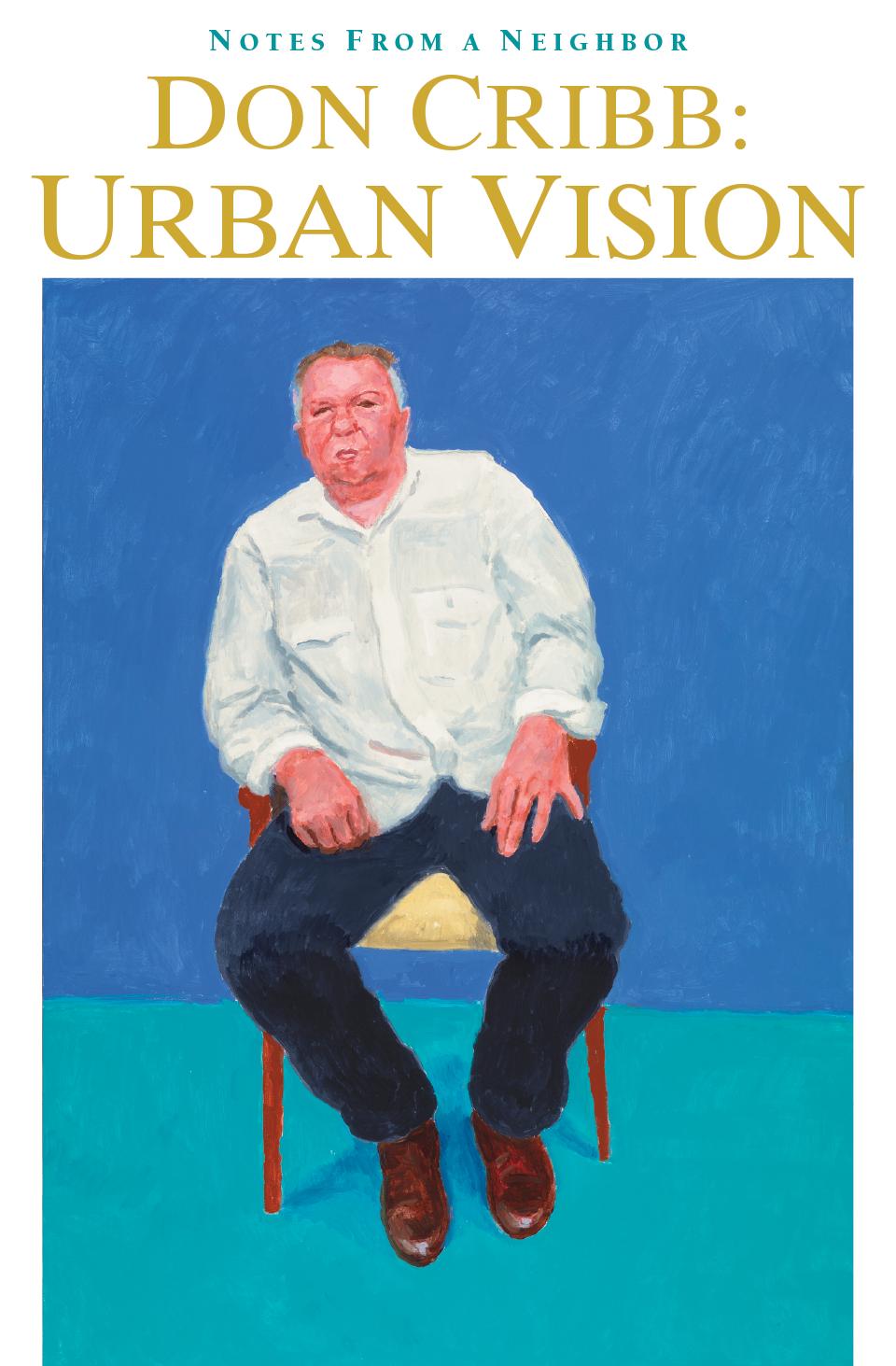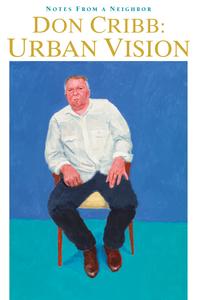 The way arts activist Don Cribb sees it, he's a moth gravitating to a blinking light bulb of promise called Santa Ana. As the founder of the Santa Ana Artists Village, he has over the last three decades served a pivotal role in the city's cultural development. And it all started because of the strong draw he felt for Santa Ana.
Back in 1986 when Cribb moved into Santa Ana amidst the cacophony of newspaper articles proclaiming Santa Ana home to unrelenting crime, he saw Santa Ana as a potential cultural hub.
"In Orange County, for me, Santa Ana always seemed like a pot of gold at the end of a rainbow," says Cribb, who served as planning commissioner for eight years after initiating an arts movement in Santa Ana. "When I came to the city, many houses were for sale and residents were fleeing. Realtors didn't understand me and why I wanted to live in Santa Ana. They kept trying to sell me houses in neighboring cities."
For Cribb, who has lived in New York City, Los Angeles and Europe, no sentimental attachment drew him to Santa Ana—rather he saw the city's vast potential. "The area had good bones," says Cribb, an antique furniture conservation specialist. "Santa Ana had a central location, grid pattern streets, freeways and a rail system, but had fallen into difficult decades. Still, the possibilities of cities and urban city life were irresistible to me."
Back then, the Washington Post wrote an article regarding depressed areas of the U.S. with the most potential, and two Southern California cities made the list—Hollywood and Santa Ana. Around that time, Cribb also met two elderly women in a limo taking photos in the area that became MainPlace. "Upon introduction, they told me they were looking to purchase property in the area, and they said I'd be wise to do the same."
To Cribb, if Santa Ana was to reclaim a prominent stature within the county it founded in 1888, (Santa Ana was founded in 1886), it needed to correct its trajectory. "The city had fallen into a reputation for failing to capitalize on opportunities, such as South Coast Plaza and what is now known as the Segerstrom Center for the Arts, and had become known for its urban problems and lost quality of life."
At that time, other areas of the country were discovering that art and cultural focus could improve quality of life. This occurred in SoHo New York City, where art and artists had transformed the fabric of urban life.
To spur a similar cultural renaissance in Santa Ana, in 1987 Cribb formed the 14-member non-profit Santa Ana Council of Arts and Culture (SACAC), with a master plan to integrate art, artists and the culinary arts. "The resulting Artists Village became the hood ornament for the citywide arts movement, a 10-block interactive art center featuring live-work artists' studios, galleries and quality restaurants," says Cribb. "The area also hosts a First Saturday Artwalk drawing 3,500 visitors monthly, and recently Downtown Santa Ana was named one of five 'great neighborhoods' in the U.S. by the American Planning Association."
Santa Ana's transformation didn't come easily. "Plans were basically ignored until internationally celebrated artist David Hockney, my friend, agreed to stage a solo exhibition in Santa Ana instead of Newport Beach," says Cribb. "His color laser prints and 'joiners' of multiple photos of the same subject and homemade FAX art attracted people from Orange County, LA, and even New York City. The media loved the event, and the Segerstrom family hosted a private party for David. Santa Ana's arts movement had officially started."
Hockney posters were given to local college campuses, and California State University, Fullerton responded most enthusiastically. This connection led to a campus for the Grand Central Art Center, located in the Artists Village. The Orange County School of the Arts (OCSA) also made its way from Los Alamitos to Santa Ana.
Randy Au is Assistant Director of the Visual Arts Conservatory and teaches ceramics at OCSA. He worked with Cribb to establish the Arts Council. "Don is the visionary godfather of the whole arts movement here in Santa Ana," says Au. "His vast experience being involved in other art scenes in cities like New York and his associations with well-known artists, as well as his tenacity and ability to get things done, makes him an incredible asset to Santa Ana."
Cherie Kerr agrees. "If it weren't for Don Cribb, the art community in Santa Ana wouldn't have happened," says the Artistic Director of the OC Crazies, an improvisational comedy organization based in Santa Ana. She is also a founding member of The LA Groundlings, an iconic school and theater where many famous actors, comics and writers had their starts.
"It was Don who facilitated the Grand Central Art Center and OCSA coming to the city," says Kerr. "He has incredible vision and energy and has worked tirelessly on his own time to change the city's trajectory, because he has a passion for the arts and believes in Santa Ana."
Many people benefit from Don's contributions and have no idea they have him to thank, agrees Au. "Artists are anti-status quo. We're all about the next great thing and how we can push beyond the now. Don is an artist, not in the classical sense of drawing or painting, but he has sculpted this incredible community."
- - - -
David Hockney Artwork / "Don Cribb, 3rd, 4th, 5th July 2015" / Acrylic on canvas / 48 x 36" / © David Hockney / Photo Credit: Richard Schmidt
---
Published in the
May / Jun 17
edition of the Old Towne Orange Plaza Review Article Written by Julie Bawden-Davis, Artwork provided by David Hockney
View More Articles