Summerhill, Ltd. - Jan / Feb 13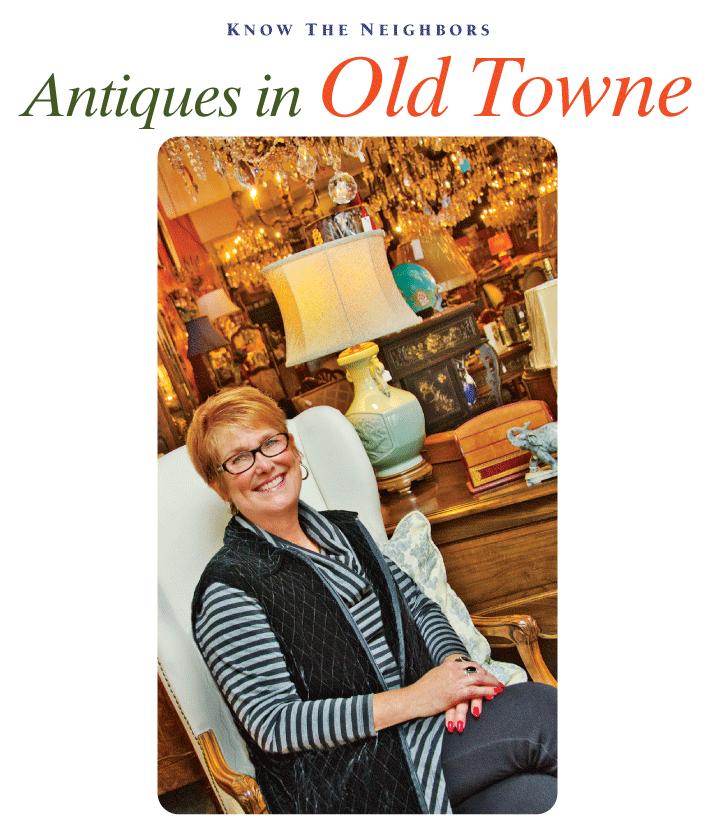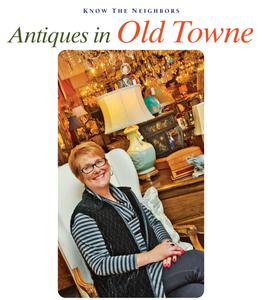 For more than 20 years, Denise Jochec has graced
Old Towne Orange
with her welcoming personality at
Summerhill Ltd
. Located on South Glassell, the store attracts a loyal following thanks to its superb collection of antique lamps and chandeliers, as well as expert interior design services.
The warm glow at Summerhill, Ltd. isn't just because of the beautiful chandeliers and light fixtures that illuminate the premises. Warmth seems to permeate every corner of this longtime retailer on South Glassell, thanks in no small part to the welcoming personality of owner Denise Jochec.
A favorite destination in Old Towne, Summerhill got its start when Denise rented space at It's About Time on South Glassell in 1993. Soon thereafter, she moved to an 800-square-foot space now occupied by Eikon. More than ten years ago, she tripled her space when she moved to her present location at 110 South Glassell.
During her 20 years in Old Towne, Denise has attracted a loyal customer base that appreciates high-quality refurbished lighting, furnishings, home décor and design services.
"I'm not much of a strategist, so I don't know my secret to success," Denise admits. "I'm very much a people person, and I am truly fond of my customers. I like solving design dilemmas for people."
In addition to its unique inventory, Summerhill is the "go to" place for interior design services, offering consultation on everything from paint, carpet, flooring and upholstery, to window treatments, bedding and furnishings. Denise recently enlisted the help of Katherine Gray, an antiques and furnishings expert well known in the Plaza for her work at George the Second and Affaire de Coeur.
"I've turned the furnishings side of the store over to Katherine, and she buys the majority of the inventory now," Denise says. "It frees me up to do the lighting, lampshades, fabrics and upholstery. Katherine is just awesome, and she's been instrumental in helping me take Summerhill to the next level."
When it comes to lighting, which is Denise's specialty, she sources only vintage and antique pieces. Loyal customers from Floral Park and other older communities can attest to Denise's expert refurbishments of vintage chandeliers, sconces, table lamps and floor lamps. She ensures that the wiring is up to date, advises on the best method for installation and can even send a professional electrician to the home.
With business better than ever in 2012, Denise anticipates continued success in the coming year.
"The store does well because of the nature of the area," she says. "It's lovely how Old Towne has evolved. I'm very happy to be here."
---
Published in the
Jan / Feb 13
edition of the Old Towne Orange Plaza Review Article Written by Karen Anderson, photos provided by Jeanine Hill
View More Articles