Michael Short - Nov / Dec 11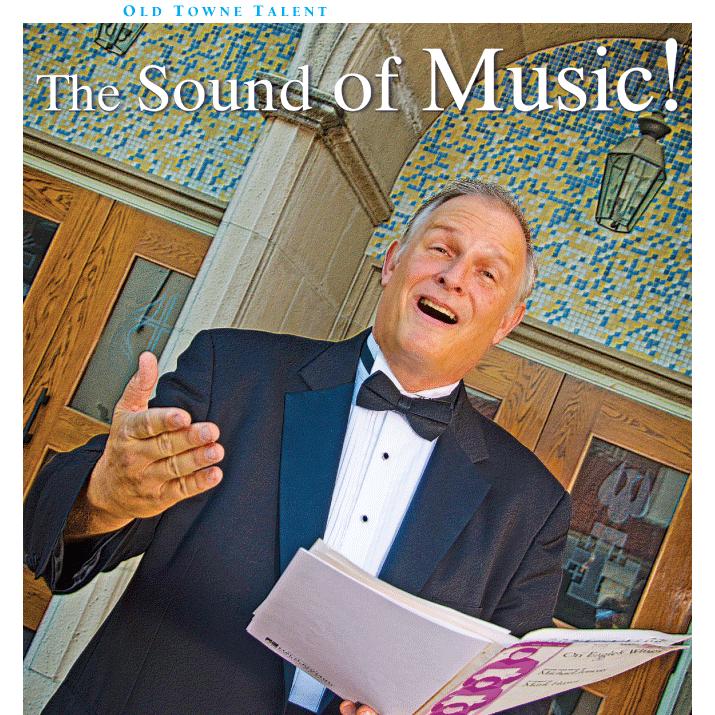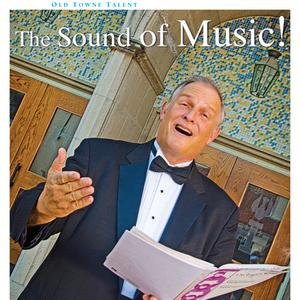 Pictured above at
First United Methodist Church
in
Orange
,
Michael Short
is the longtime director of choral activities at
Orange High School
. His concert, choir and chamber singers have been invited to perform throughout Europe for a 14–day concert tour next summer. "Each student must raise about $5,000 for the trip," Michael said. "This is a once–in–a–lifetime opportunity for our students."
When it comes to following your heart's desire in your chosen career path, Michael Short certainly has something to sing about.
Director of Choral Activities at Orange High School since 1982, Michael has mentored thousands of students through the years, including some who have gone on to distinguished careers on stage and screen — like Peter Lindskoog, a leading opera bass/baritone who performs all over the world.
When he's not teaching at the high school, Michael serves as musical director of the Orange Community Master Chorale and Chamber Chorale and is also the director of music at First United Methodist Church of Orange.
Originally from Oklahoma and moving to Bakersfield in his early teens, Michael says he first became interested in pursuing a career in music after the Chapman College choir visited his high school. In 1979, he earned his bachelor's degree from Chapman, followed by a master's degree in choral conducting from Cal State Fullerton.
A resident of Old Towne, Michael originally intended to become a music minister. It wasn't long before he discovered that music is a ministry in and of itself.
"Now I have a way to show the love and emotion that music provides to all kids, not just the ones who walk through the church."
A familiar face in Old Towne during the holidays, Michael participates in the annual Christmas Tree Lighting Ceremony at the Plaza. This year's ceremony on Dec. 4th marks the 17th year he'll be leading the choir. Along with an orchestra of 60 musicians, the choir will feature more than 350 singers from Orange and El Modena high schools and several church choirs. The Orange Community Master Chorale is the driving force behind the event.
"The tree–lighting ceremony always jump starts my Christmas," Michael said. "It's a hometown event that brings out the entire community."
In addition to performing locally, Michael's choral groups have been featured in major feature films, and on stage with international headliners like Josh Groban, Kenny Loggins and Shania Twain.
His First United Methodist Church choir appeared in the Tim Burton film, "Ed Wood," while his Orange High School chamber singers were among the choir participants featured in "Sister Act II" starring Whoppi Goldberg.
"We get called to do these things every once in a while," he said. "It's always wild and crazy."
Michael's many accomplishments have been honored through the years. In 2002, he received the prestigious Bravo award from the Los Angeles Music Center for excellence in music education as an arts specialist. He was also named Outstanding Teacher in 2003 by the Orange Unified School District, and Alumnus of the Year at Chapman in 2004.
Currently, Michael is helping to launch a community children's chorus in Orange, supported by St. John's Lutheran Church, Orange Community Foundation and the Orange Community Master Chorale.
Michael's wife, Vicki, teaches special education for the La Habra school district. Their daughter, Katie, 24, is also a singer, helping Michael to produce all of his shows. Their son, Matthew, 20, sings and plays the bass.
"This is where my life was meant to be," Michael said. "I really love working with adults and kids, and with churches. God puts you in places where you really fit."
---
Published in the
Nov / Dec 11
edition of the Old Towne Orange Plaza Review Article Written by Karen Anderson, photos provided by Jeanine Hill
View More Articles