Nikki Vega - May / Jun 12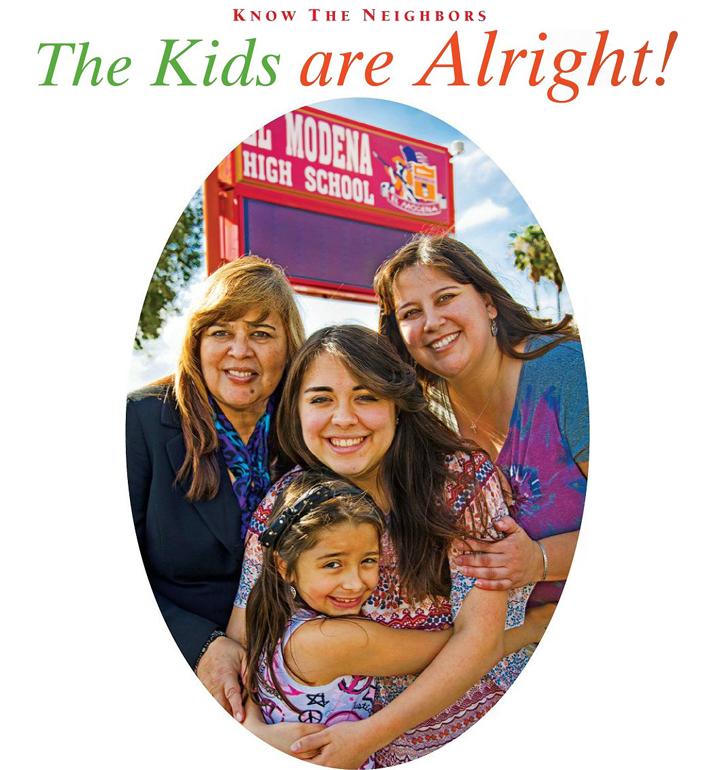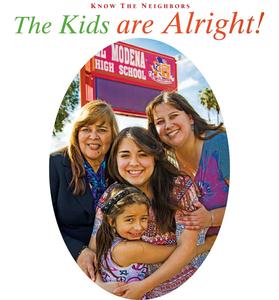 El Modena
senior
Nikki Vega
will attend the prestigious school of acting at NYU this fall. She is pictured here with her grandmother Marilyn Rohm (left), mother Jennifer Vega (right) and younger sister Alexis.
For as long as she can remember, Nikki Vega has been involved in the performing arts. So it comes as no surprise that the El Modena senior will soon pursue the career of her dreams by attending the prestigious school of acting at New York University (NYU) this fall.
Talented in singing, acting and music, Nikki grew up in Orange, attending Linda Vista Elementary and Santiago Junior High. Through the years, she's enjoyed participating in community theater groups and in high school musicals. When she was younger, she asked her parents if she could become a professional child actor, but they insisted she finish school first.
"I wanted to do well in school so I could graduate early and pursue a career, but after a while I realized I really liked learning," she recounted, "so I gave it 100 percent and became very active in school."
Earning a 4.7 "weighted" grade point average, Nikki said she is extremely self-motivated, setting her goals high. Inspired by her AP English teacher, Mrs. Acantilado, Nikki focused her sights on college, taking honors classes and dedicating herself to academics.
Nikki has also participated in many extracurricular activities, including playing point guard for the school's basketball team for several seasons, serving as club president of the Red Cross Club and The Project Give and Grow, a club that helps raise funds for third-world countries.
Active in Speech and Debate, Nikki will be vying for scholarship money at a national speech competition in Indianapolis this June. She says her high school years have prepared her for the road ahead.
"I have a greater appreciation for my high school years today than when I first started," she admitted. "I've really had fun in school, but I'm definitely ready to graduate and begin a new adventure in my life. It's such an honor to be accepted at NYU. They don't let very many freshmen in. I'm eager to discover myself in New York City."
A hometown girl at heart, Nikki says living in Orange has instilled in her a sense of optimism about the future.
"Growing up in Orange has taught me values and morals," she said. "People here are supportive and want to see you succeed. It's going to be bittersweet to leave, but I'll always have a little bit of Orange with me."
---
Published in the
May / Jun 12
edition of the Old Towne Orange Plaza Review Article Written by Karen Anderson, photos provided by Jeanine Hill
View More Articles