Greater Orange Community Arts Theater Annual Gala - Mar / Apr 20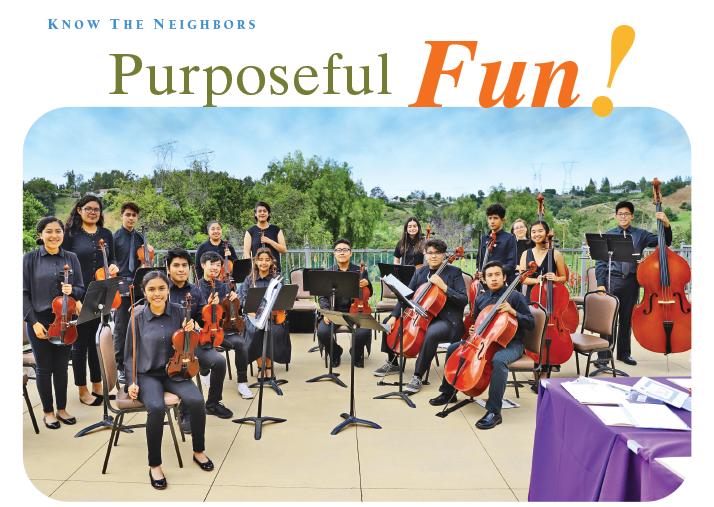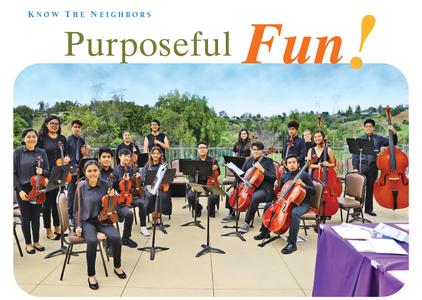 A variety of music ensembles and other groups will be providing entertainment for the April 16 fundraising gala for the Greater Orange Community Arts Theater. "We want to have a place where our kids can perform—a real professional space," says Michael Short about the planned venue.
- - - -
Greater Orange Community Arts Theater Annual Gala
Long discussed and dreamed about, the Greater Orange Community Arts Theater (GOCAT) will move a step closer to reality with the third annual fundraising gala, "2020 Vision," on April 16 at the DoubleTree by Hilton in Orange.
"There are community children's theater groups, adult choral and instrumental ensembles, school groups from throughout the Orange Unified School District and others in Orange who have never had a professional theater space to put on a show," says Michael Short, the vocal music teacher at Orange High School.
Short's students, for example, have performed in churches, gymnasiums and even cafeterias since he arrived at the school district in 1979. But that would change with the construction of a 590-seat venue planned for Grijalva Park.
And while the Orange area already has wonderful performance spaces, such as Chapman University's Musco Center for the Arts, this new theater will include many amenities the groups using it will need. Rental costs will also be more in line with smaller performance budgets, Short says.
"We've been talking about a theater like this for 40 years, and now we have the right motivation and the right people to get it done," he adds.
That team includes a 15-member governing board and even more advisory board members—all volunteers—working to support the effort.
"This is really an independent, grassroots movement," says Carrie Hummel, a GOCAT board member. "When we opened our bank account, we pooled the money we had in our wallets. We were definitely starting from scratch."
Now, support is coming from many corners of the community and beyond. As for the gala, Orange Mayor Mark A. Murphy will emcee, while Larry D. Dick of the Municipal Water District of Orange County's board of directors will be the auctioneer. Entertainment will include a 150-voice honors choir, jazz band, string ensemble, performances by The Music Room and Kids Musical Theater, plus a high school student art display.
"Many of the groups that will benefit from the new theater will be showcased," Hummel says. "I keep saying, 'It's not dinner theater!' But the show will be very entertaining, and guests will have a blast."
The effort to bring the theater to fruition has been a step-by-step process. Interviewing architects, grant-writing and soliciting additional donors are among the current priorities.
Says Short: "The community is starting to see what we're doing, and they understand it will be for their children and even their children's children. It really is all about the kids. They are going to be creating this brand-new world for us, and we need to give them every opportunity possible.
GOCAT Annual Gala
Where: DoubleTree by Hilton, 100 The City Drive South, Orange CA 92686
When: (Postponed) April 16, 6-10 pm
To get involved: Email Michael Short at mshort@ocmchorale.org, or call 714-325-7648