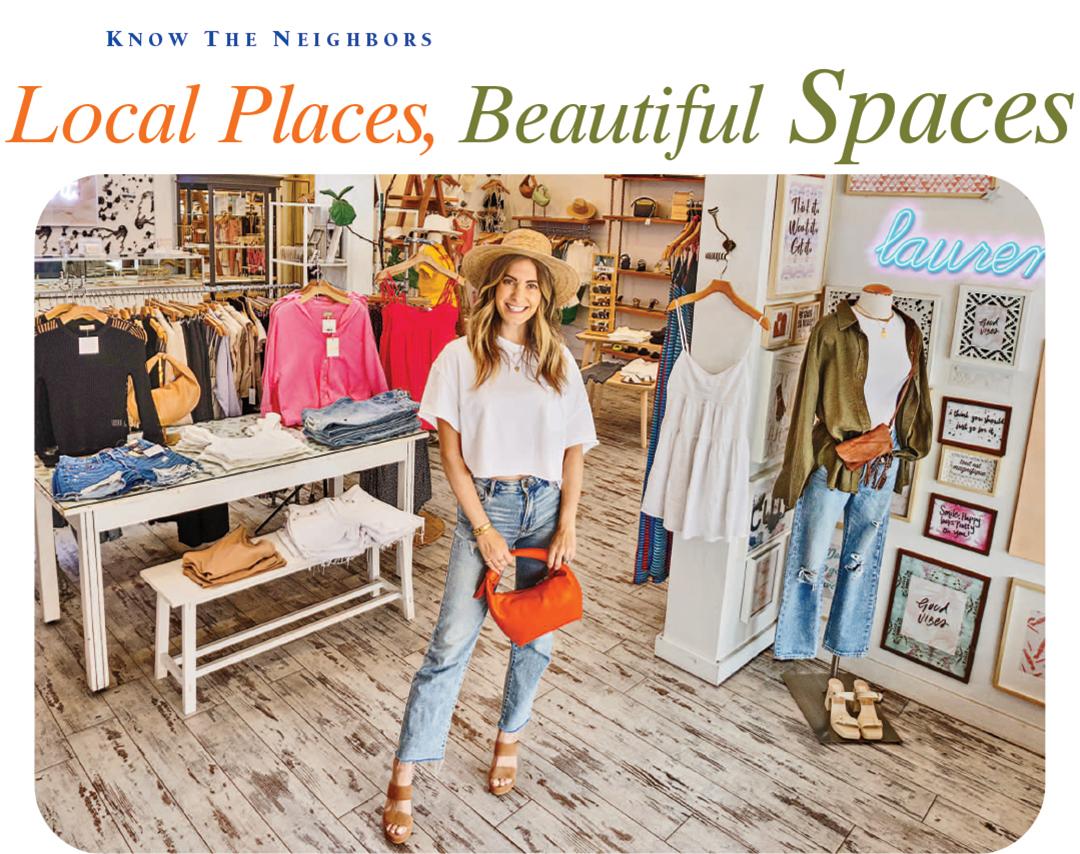 Lauren Hernandez wants her customers to have a great experience and is looking to expand that going forward with more in-store events and pop-ups.
- - - -
Laurenly Boutique
Back in 2010, Lauren Hernandez was a new small business owner. Thirteen years later, her shop, Laurenly Boutique, is one of the long-standing clothing retailers in the ever-changing merchant landscape of Old Towne Orange.
"When I attended Chapman University, I thought Old Towne was the perfect spot to open up a store for not only the students but the whole community," recalls Hernandez, who met her husband when he opened Smoqued near her shop. "I love the Old Towne Orange feel and the old soul the town has."
Jeans, dresses and jewelry are signature products at the boutique. Hernandez has seen a lot of trends over the last 13 years. "Each season, it's either heavy on patterns or geared toward the neutrals, and then every other year a pop of color is the thing, which we are currently seeing."
Hernandez loves being an entrepreneur. "COVID has taught me to roll with things and pivot even when you haven't planned on or don't want to," she says. "If things change, you have to change with it. You can't stay exactly what you've always been."
Her advice to those considering becoming a small business owner is to make sure that is what you are truly passionate about, because the business will be the essence of your life. "You breathe, eat, sleep your business," she says. "People think it's all glitzy, but some days I am a plumber or an electrician or my own tech support."
Most of her employees over the years have been Chapman students. "It's been really interesting and surreal," says Hernandez. "I've seen them go through all four years and graduate. I've seen them get engaged, get married, buy a house, have a baby, have two babies. It's a special thing. It makes me emotional."
At one point, she offered yoga in the shop in the mornings before opening and hopes to bring that back.
Lisa Bailey has been a regular from the start and taught those yoga classes. "I love the energy of the space. I feel happy when I go in there," she says.
That is something that Hernandez likes to hear. Her goal is to make the boutique about more than shopping for clothing. "I like to think of the space as a place for self-care, grounding and community," she says.
Laurenly Boutique
142 North Glassell St., Old Towne Orange, CA 92866 / 714-538-7467