Joan Alford - May / Jun 16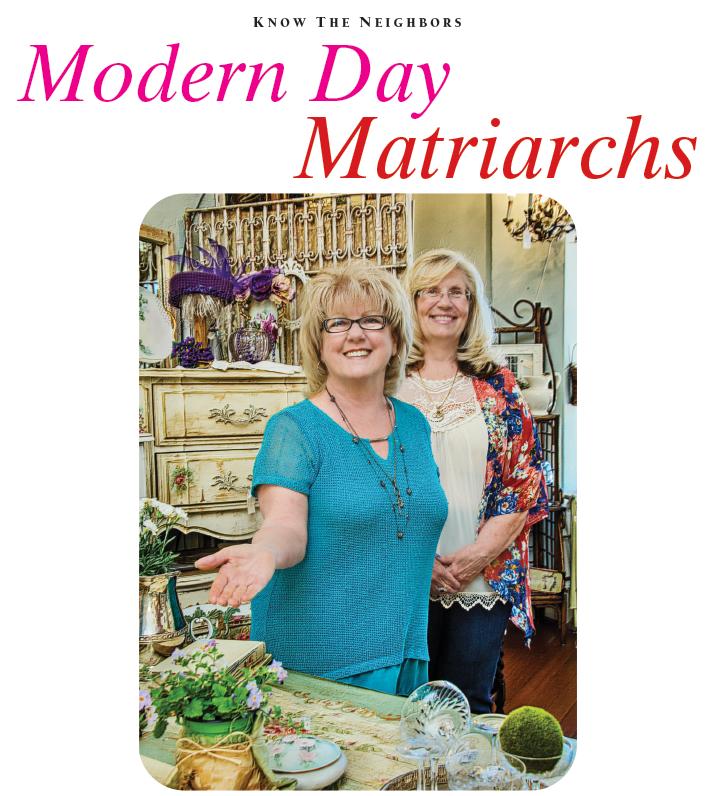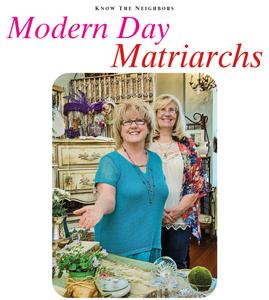 Joan Alford, proprietor of Tea Leaf Cottage, and her good friend and sales associate, Diann Thomas, greet customers at the popular antiques destination brimming with romantic "must-haves."
Tea Leaf Cottage
Mother's Day is every day at Tea Leaf Cottage, where proprietor Joan Alford says she feels like a mom to the eight dealers who work with her at the popular antiques destination on North Glassell.
"Most of them have been with me for the 15 years I've owned the business," says Joan. "We are very much a family, and some of them think of me like their mom."
In honor of Mother's Day, Joan and her dealers will be hosting "A Tribute To Mothers" social & raffle on Saturday, May 7th from 10 am to 6 pm. A $200 necklace made by Joanne Verde will be given away, along with a gift basket of assorted special items from the shop. Refreshments will be served.
It's just one of the many personalized gatherings that take place regularly at the unique destination filled with beautiful, romantic "must-haves." A previous raffle attracted a store full of people, says Joan, who anticipates another well-attended, festive gathering for the pre-Mother's Day event.
Doing business in the Plaza since 1996, Joan first rented space from the original Tea Leaf Cottage owner, Meg, when the shop was located at 60 Plaza. She ended up purchasing the shop in 2001 and within a couple of years moved into the old Orange Camera building just past the crosswalk on North Glassell.
Tea Leaf Cottage brims with hand-painted cottage-style furniture and home accessories, such as vintage teacups, china, lace and linens, vintage and new jewelry and greeting cards. When Joan is not in the store to greet customers, Diann Thomas, a lifelong resident of Old Towne, is there to greet visitors.
The name "Tea Leaf" is inspired by a type of china pattern, says Joan. And even though there is plenty of tender loving care that goes into each and every customer transaction, it's just a coincidence (or is it?) that Tea Leaf Cottage abbreviated is "TLC."
"The store is very girly and full of romance," says Joan.
Meanwhile at home in Anaheim Hills, Joan enjoys close proximity to her grown children and her grandchildren. Her son lives right next door, while her daughter lives down the street.
"My youngest grandson attends St. John's Lutheran School in Orange, which makes it convenient for me to drive from the shop to pick him up from school," says Joan. "My oldest grandson is at Orange Lutheran High School. All three grandchildren live on the same block as I do. We are very close."
Tea Leaf Cottage
141 North Glassell St, Orange CA 92866 / 714-771-7752
Tea Leaf Cottage is no longer in Old Towne Orange, as Joan Alford has now retired and closed her beloved store on July 31, 2020.