Perry Pace, Renée Jewelers - Mar Apr 21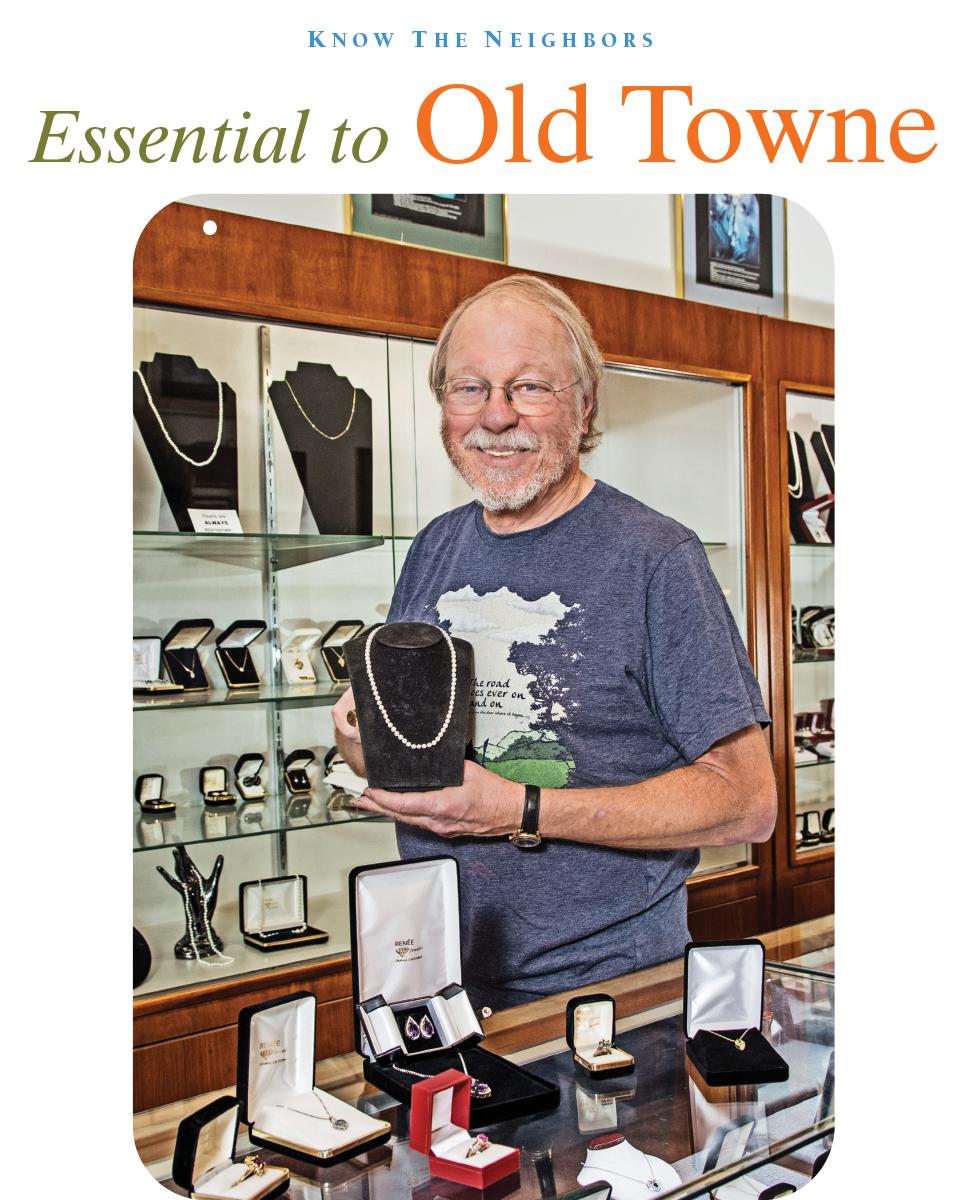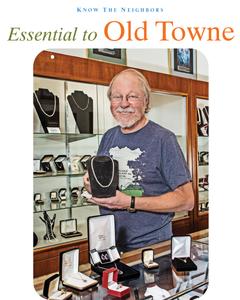 Before entering the industry and working for his father-in-law's jewelry store, Reneé Jewelers employee Perry Pace served in the Marine Corps and saved up money for his wife's engagement ring. They eventually picked out the rings from her father's store. Pace's passion for gems and jewelry has grown stronger ever since.
- - - -
Perry Pace, Reneé Jewelers
If you've ever stopped by Reneé Jewelers in the Plaza, you know you've got a friend in the jewelry business with Perry Pace. For 48 years, Pace has been helping clients by making repairs, appraising pieces and crafting engagement rings.
Pace began his adventure in the industry through his father-in-law, a jewelry store owner who encouraged him to learn the trade. Although he was at first reluctant, Pace attended the Gemological Institute of America and fell in love with the business, dedicating his life to it. Since Christmas is the industry's busiest time of year, Pace counts his years through the winters he's worked. "This past Christmas season was my 48th," he says. "Sometimes it's challenging but it's all a learning experience. I want to keep doing what I do and keep making people smile."
Reneé Mascola, owner of Reneé Jewelers, says that Pace goes above and beyond trying to make their customers smile, whether that's by adjusting a ring three times or patiently answering questions about gemstones.
"When he's designing and repairing jewelry, you should see his face," she says. "He gets so excited, and he loves to see people happy."
As a jewelry repairer, Pace bonds with his customers in uncommon ways. He finds joy in being part of peoples' milestones, such as a young man who wanted his proposal to be a complete surprise. Pace worked hard to craft the perfect customized ring. When the client proposed, he texted Pace immediately. For Pace, that close connection is exactly what he loves about the business.
"It's so nice to be part of that whole experience in people's lives," says Pace. "The look on their faces when they love the jewelry is priceless. You get to be part of the deal."
Above all, he's learned to cultivate authentic relationships by discovering exactly what his customers need. That process has gotten a lot easier as the industry shifts to include technology, as Pace says that he's now able to create jewelry designs on the computer instead of composing them by hand.
The modern jewelry business isn't all computers and repairs, though. Mascola recalls a time when she, Pace and his wife flew out to Laughlin, Nev. to make custom toe rings for a group of clients at a casino.
"All these hostesses had their feet up in the air for Perry to measure their toe ring sizes," says Mascola. "That was a riot. He'll do anything for his customers. Working with him has been such a great experience, and I've learned so much from him. Perry is one in a million."
Reneé Jewelers
138 North Glassell St, Old Towne Orange CA 92866 / 714-538-1956