Orange International Street Fair - Jul / Aug 14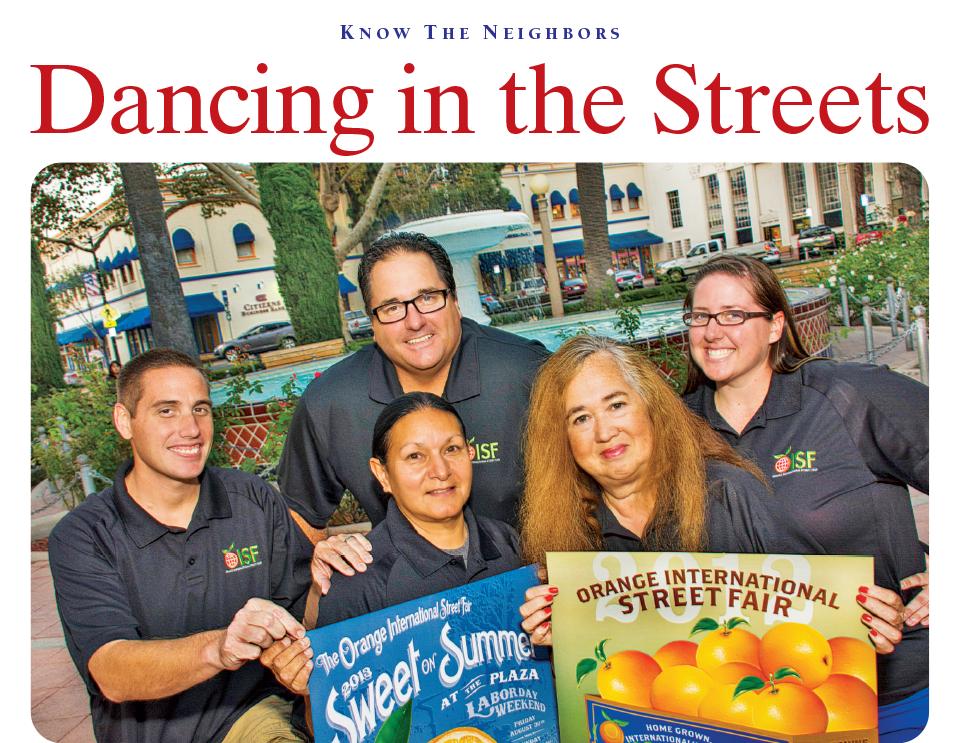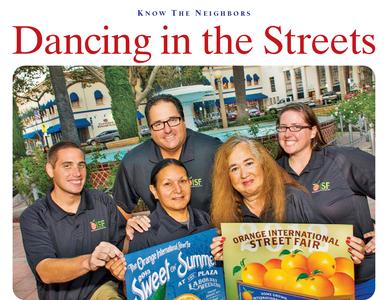 Board members for Orange International Street Fair work all year long to produce the mammoth event (from left): Adam Feliz, vice president; Mike Winger, president; Donna Diaz, director; Ruby Vanderhoek, secretary and Courtney Winger, director. Jody Winger, treasurer and Martha Espiritu, director, are not shown.
Since 1973, the Orange International Street Fair has drawn tens of thousands of visitors to Old Towne Orange on Labor Day weekend to enjoy food, music and entertainment of world cultures — with all proceeds going to non-profit organizations in the local community.
The massive logistics of spearheading such a major event could be daunting for even the most seasoned event professionals, but the volunteer team behind the non-profit OISF Inc. is always ahead of the challenge.
"On average, we put in 10 to 20 hours a week throughout the year to gear up for the street fair," says Adam Feliz, OISF vice president. "It's an ongoing process with meetings, trainings, paperwork and participant criteria. Our relationship with the City is very good. We meet with them all year long and they help guide us."
According to Adam, one of the big changes this year will be an improved and expanded layout of the vendor booths to alleviate some of the bottleneck issues. Greek street will be relocated down Olive Street, for example.
"We decided it was time to create a lot more room between the food vendors," Adam says. "We've come up with a solid plan and are excited about our new layout."
With seven directors on the OISF board led by Board President Mike Winger, members conduct ongoing outreach with the Plaza merchants to address concerns and issues. Acknowledging that many businesses close down for the weekend, Adam says those businesses that stay open have optimized the opportunity to market to the influx of visitors.
"We want to do our best to support local businesses," he says. "We've even had several apply for conditional use permits to sell alcohol inside and outside of their businesses during the street fair. We work very closely with them and the City to make sure we are all on the same page. Compre-hensive trainings are held for all of the vendors serving alcohol to ensure compliance with the ABC.
"We want to convey to the merchants and residents in the 'impact zone' we are here to provide a platform for charity, and we are open to finding solutions to also benefit merchants during the event weekend. OISF encourages every business to remain open."
Select Orange International Street Fair for more information.