Garcia-Kincaid Family Team - May / Jun 19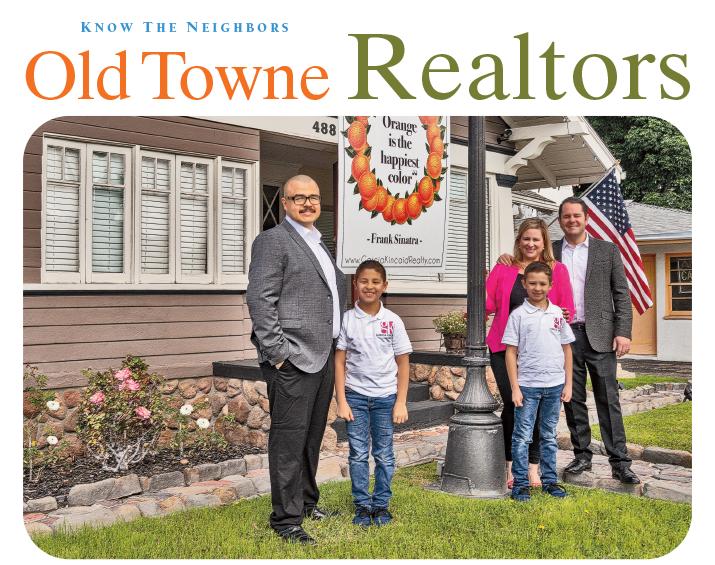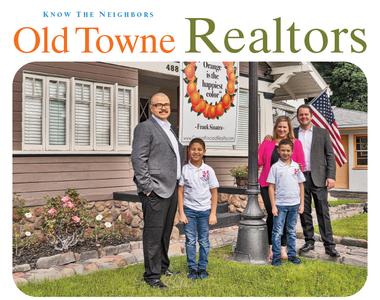 Family is the true foundation for the Garcia-Kincaid Team; Rafael Garcia (left), Heather Garcia, and her brother Taylor Kincaid, serve Orange residents with their housing needs, and Garcia's sons (Lucas on the left, and Jonathan on the right), play the keyboard at the team's open houses.
- - - -
Garcia-Kincaid Family Team
A passion for homes has run in the Garcia-Kincaid Family Team for centuries. The brother-sister group's great-grandfather opened Higgins Furniture, which stood at South Glassell in the early 1900s.
Now, the team continues to serve Old Towne residents, helping them turn houses into homes. They offer home buying and selling support, as well as complimentary staging, which feeds into their reasons for originally entering the industry.
"We grew up in the furniture business, so we have a good feel for what people like and what they want to see when they walk into a home," says Realtor Heather Garcia.
Garcia's brother, Taylor Kincaid, says that he and Garcia enjoy all aspects of the housing and real estate industry, especially the people and community with whom they work.
"We love feeling like we're doing something that makes a difference," he says.
With a background in marketing and an understanding of home construction, Kincaid focuses on the back-end elements of the team, while Garcia takes the reign on the front-end, staging the homes, communicating with clients and corresponding with landscapers and photographers.
"You have to fall in love with your listing, so you can show others why it's so special," says Garcia. "I want to be proud of the listings, so I love showing the best aspects of a home."
The Garcia-Kincaid Realty Team's extensive local roots aren't the only features that make the group unique. Garcia goes above and beyond with their open houses, bringing in a classical piano player and catering from Rutabegorz.
The team's dedication clearly affects their customers. Barbara Miller, who has listed multiple properties with the group, finds that the Garcia-Kincaid Family Team is there with her during every step of the process.
"This family sincerely wants to help the client in any way possible," she says. "Not only do they think outside the box, they actually go there."
Miller says it's clear how integral the family is to the real estate industry in Orange, and that they've continued to make their mark through responsibility, honesty and gratitude.
"This family is deeply rooted in Orange, with generations offering significant contributions to the community," she says. "These folks are here to stay and build upon their already stellar reputation."
The family business element extends beyond the brother and sister team. Their grandmother occasionally helps with interior design consultations for listings, their mother assists with staging, Garcia's husband, Rafael, runs their social media marketing, and most recently, Garcia's twin boys have played the keyboard at open houses.
"Family is kind of our mantra," says Kincaid.
Garcia-Kincaid Family Team
488 South Glassell St, Orange CA 92866 / 714-418-4104