Pa-Kua Orange - May / Jun 14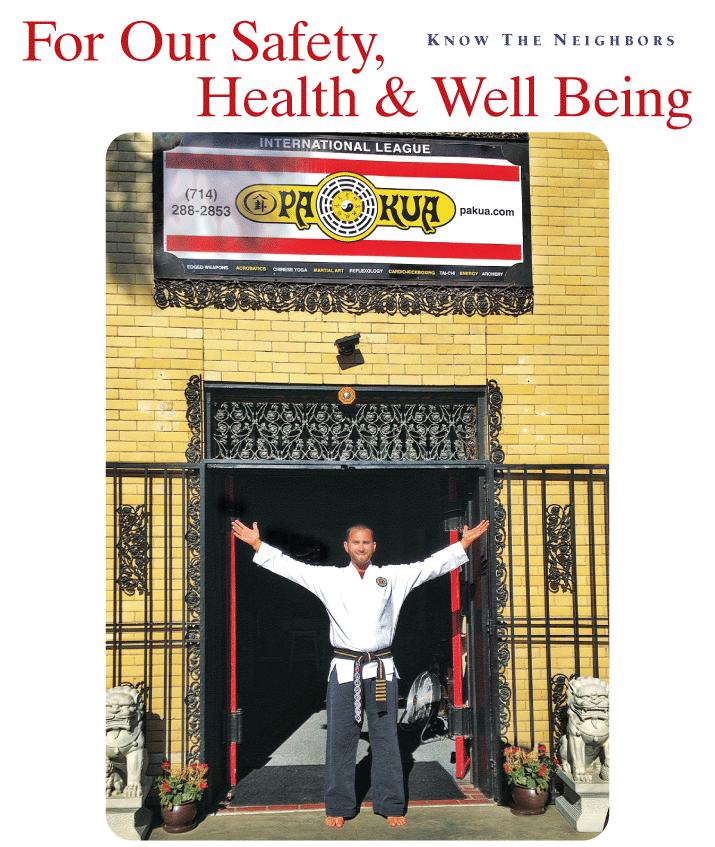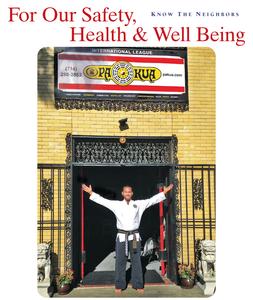 At his studio at 55 Plaza Square, Master David M. Clawson teaches young and old the ancient practice of Pa-Kua, a Chinese martial arts tradition that promotes health and wellbeing.
- - - -
Pa-Kua, Orange
Enormous picture windows reveal all the action inside Pa-Kua Orange martial arts studio, where students of all ages participate in everything from Chinese archery and sword classes to Tai Chi, yoga and Chinese acrobatics. From its prime location at 55 Plaza Square, the 5,000-square-foot studio offers nine different classes revolving around a tradition that is more than 5,000 years old.
Originally opened in 2002 on West Chapman, the studio, which relocated to the Plaza in 2009, is part of an international body known as the International League of Pa-Kua, says owner and Master Trainer David M. Clawson.
"The word 'Pa' is the number 'eight,' while 'kua' means changes or transformation," he explained. "The different teachings help us better prepare for the primary martial art component, which is the foundation of the studio. Pa-Kua is a way to find happiness in life. There is the added bonus of achieving health and wellbeing."
Promoting physical, mental and spiritual growth in the ancient Chinese tradition, the studio offers a variety of classes designed for fun and relaxation, as well as more formal classes for advanced practice.
"Pa-Kua helps participants open their minds to other practices that are beneficial for us beyond yoga or just working out," David says. "We seek to slow down and enjoy life in order to find harmony."
PaKua has 24 black belt students, eight of whom are instructors at the studio. They offer daily classes ranging from healing arts like reflexology and energy work to combat-style classes like edged-weapons and archery.
"With Tai Chi, for example, we learn to understand how we move with the cosmos and different levels of energy," David says. "Our rhythm class features a cardiovascular application to martial arts training. In our archery classes, we focus on meditation. With all our classes, the overall goal is to help us better understand our lives and prepare for the future."
Pa-Kua Orange
55 Plaza Square, Old Towne Orange, CA 92866 / 714-288-2855
---
Published in the
May / Jun 14
edition of the Old Towne Orange Plaza Review Article Written by Karen Anderson, photo provided by David Clawson
View More Articles