Vicky Kisow - Mar / Apr 19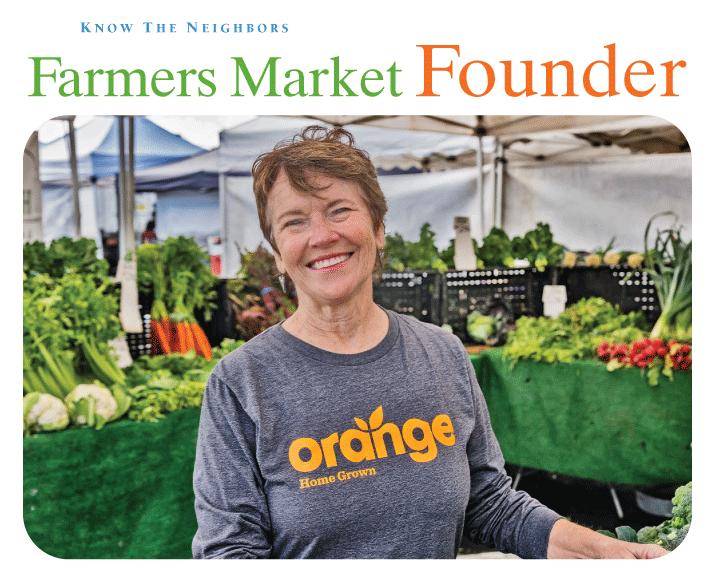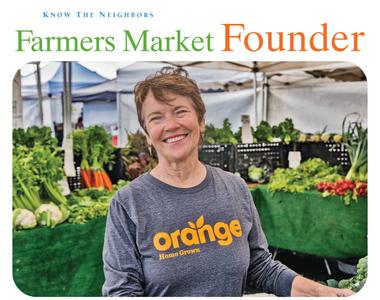 Executive Board Secretary Vicky Kisow has seven children, but she's also proud of 15 other kids: the students of the Youth Food Literacy Program with El Modena High School. Kisow enjoys providing the students with a supportive and informational community in which to grow as they learn about and practice healthy eating.
Vicky Kisow
Orange Home Grown Executive Board Secretary Vicky Kisow has been a part of the organization for almost a decade. She joined after recognizing how effective the market could be when a friend encouraged her to come on board. Kisow's interest in healthy food and living prompted her to join. She also wanted to make an impact in the community of Orange.
"I thought the farmers market was a great opportunity for Orange to have something community-oriented," says Kisow. "It's such an awesome idea and chance for me to experience something on the ground level. I'm enjoying it as we grow our role in the community to bring fresh food and new inspirations for eating and living well."
OHG has expanded past the farmers market by also founding a Seed-Lending Library, Youth Food Literacy Program and Education Farm. The seed library offers a variety of free fruit and vegetable seeds at the Orange Main Library, while the Youth Food Literacy Program allows high schoolers to learn more about topics such as healthy eating, food science, and the techniques behind baking.
"One of the beauties of OHG has been our ability to grow because of fresh ideas," says Kisow. "That's what our program does—helps young kids learn and grow in a way that they wouldn't have before."
Kisow's dedication to OHG has been unwavering since the organization was first established. Volunteer Coordinator Angela Nichter believes Kisow's contributions have been important and impactful.
"When we started on the Education Farm, the area was filled with river rocks. Vicky was out there on her hands and knees digging in the dirt," says Nichter. "At the same time, she has the poise and grace to throw upscale fundraising dinners and knows how to speak with people."
Throughout the challenges that OHG has faced, including filing for nonprofit status, pinpointing a location for the market, and more recently avoiding the bad weather, Nichter says that Kisow has remained an inspiration for the team.
"Vicky's positivity just bounces off of everybody," says Nichter. "She sees the good in everything and everybody."
Kisow stays engaged with the community in other ways, by being involved at The Loyola Institute of Spirituality, various ministries at St. Norbert Catholic Church, and with her own family. With seven children and 12 grandchildren, family plays a huge role in Kisow's life. This focus has only grown with her commitment to OHG.
"Family has always been number one for me, and maybe that's why I love Orange Home Grown so much," she says. "It's an extension of my family."
1537 East Chapman Ave, Orange CA 92866