Katie Wagner - Nov / Dec 13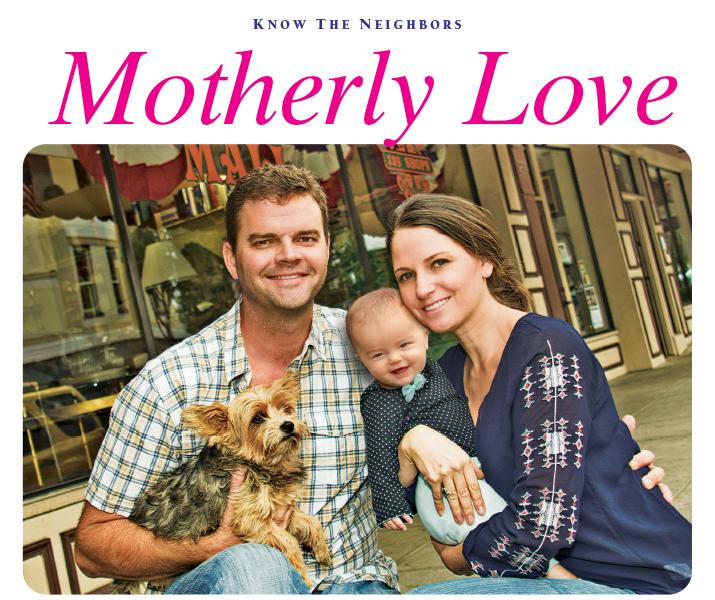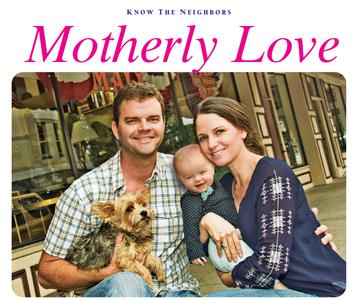 Katie and Matt Wagner pose with their daughter, Madison, in front of Katie's store, Rambling Rose Estate Jewelry, located inside the Orange Circle Antique Mall.
- - - -
Katie Wagner of Rambling Rose Estate Jewelry is surrounded by gemstones every day. But the real jewel in her life is her infant girl, Madison, born this April in Orange.
Juggling work and raising a baby can be a challenge, but Katie has found a way to achieve the balancing act — with a little help from her parents.
"Rambling Rose is my own business, so there's no maternity leave here," says Katie. "My father took over the shop for a couple of weeks after Madison was born, so I could be with the baby. My mother babysits Madison along with my two little nephews. I'm so lucky to have the support system of my parents. I don't know what I'd do without them."
Located inside Orange Circle Antique Mall on South Glassell, Rambling Rose Estate Jewelry was founded 23 years ago by Katie's father, Herb Levy. The shop specializes in vintage wedding rings from the 1920s and '30s. Katie, who grew up in Orange Park Acres, took over the business in 2003. Her husband, Matt, was a semi-pro baseball player for the New York Yankees and other teams before getting into commercial real estate. They met on a blind date and were married two years ago.
When she's not at the shop, Katie spends all of her spare time with Madison, taking her everywhere she goes, such as grocery shopping or strolling to the Plaza from their nearby home.
"We want her to be out and about and not in a little bubble," says Katie. "I have Sundays and Mondays off to be with her full time."
A lifelong horsewoman, Katie keeps a horse at her parent's property in Orange. She's thankful that Madison will be able to enjoy the same type of outdoor pursuits that she did growing up.
"My parent's property is such a great place for kids to play and get dirty. It's fun for them. I can't wait to get my little cowgirl going."
Rambling Rose Estate Jewelry
118 South Glassell St, Orange CA 92866 / 714-538-6305