Skin Care by Christina - Jul / Aug 18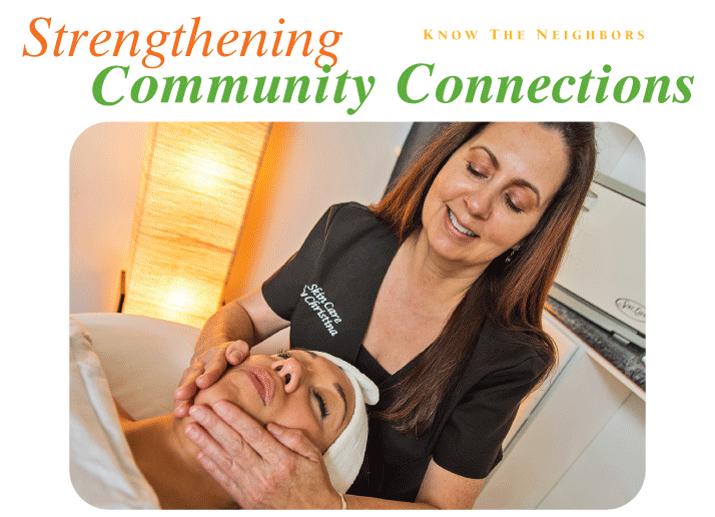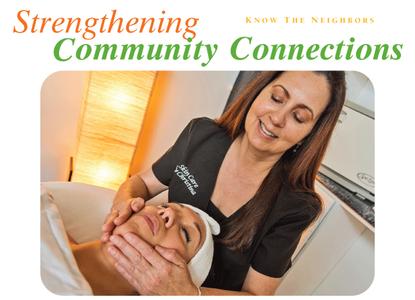 Christina Martinez, owner of Skin Care by Christina, creates a serene, mini-getaway for her clients. She works with her customers to maintain healthy, glowing skin.
- - - -
Skin Care by Christina
Christina Martinez's clients fall asleep when they come see her. She's thrilled about that. The certified PCA Skin Care Specialist, who owns and operates Skin Care by Christina in Old Towne, does her best to create a relaxing, therapeutic experience for her clients.
As Martinez treats a client's skin, she incorporates wellness techniques like aromatherapy and acupressure massage to enhance the experience. "It's so tranquil that sometimes clients fall asleep, which is the ultimate compliment," says Martinez, who opened her business in 2017.
Martinez specializes in providing personalized skin care in a private spa setting. Her services include a wide variety of facials, peels and various treatments—not just for the face, but also for the arms, neck, décolletage and back. In essence, she becomes a personal coach to help clients achieve their skin care goals, whether it's maintaining healthy skin or treating conditions such as acne, aging skin, sensitive skin, rosacea and others.
"My clients and I work through their goals together," says Martinez. "It's a partnership that builds to a friendship. What's really rewarding is when clients see improvements in their skin, and the experience gives them greater confidence."
Heidi Negrete, who started seeing Martinez last December, always felt self-conscious about her skin. "After just a few months of seeing Christina, I started getting so many compliments," she says. "Christina is so knowledgeable and passionate about what she does."
Another client, Carol Craig, enjoys regular facials, as well. "I really feel it's important to take care of your skin," she says. "A facial is such an intimate thing. Christina just makes it so comfortable. She's so kind and such a professional. She explains what she's doing with my skin and why, and answers any questions I have."
Martinez considers herself lucky to use her skin care passion to help others. "I come in every day and enjoy doing my job so much; it doesn't feel like 'work' at all," she says. "The experience is so relaxing for me and my clients. They will tell me they feel like they're floating when they leave."
To Martinez, putting down deep roots in the community is important. That's why she has joined the Woman's Club of Orange. "I admire how the organization supports service organizations, such as Patriots and Paws, Casa Teresa and veterans' groups," she says.
To celebrate the Skin Care by Christina first year anniversary, Martinez is offering $25 off any facial during July and August for first-time clients when they mention this article. Going forward, a portion of proceeds from all appointments will be donated to the Woman's Club of Orange.
Skin Care by Christina
369 South Glassell St., Orange CA 92866 / 714-450-2878