Matoska Trading Company - Mar / Apr 12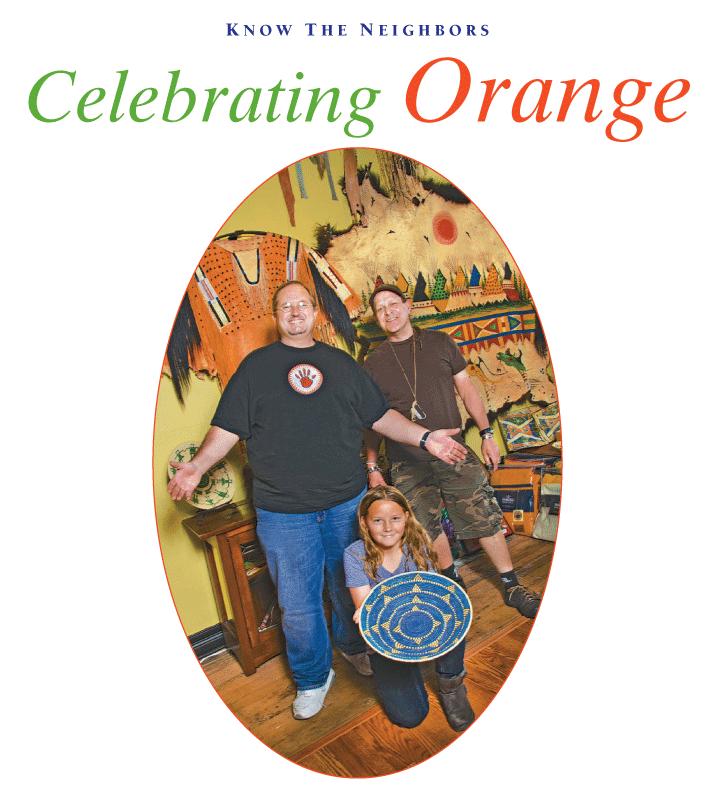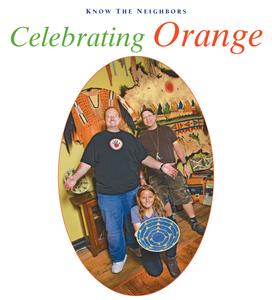 Owner Brent Schellhase (left) pictured here with daughter Megan and long time friend and business associate Randy Barnes has specialized in Native American wares for more than two decades.
In business for 21 years, Matoska Trading Company shines the spotlight on the art and history of Native Americans.
In 2003, Brent and Nancy Schellhase opened a retail location on Chapman, specializing in books, periodicals, historical art, crafting materials, Pendleton blankets and apparel, feathers, baskets and more. Because of the vast inventory of amazing items, Matoska has become a premier mail-order company nationally and around the world.
Their move to Old Towne proper in 2011 marks another chapter for the successful retailer, now located at 123 North Glassell.
"We've always wanted to be in Old Towne, but locations don't open up very often," said Brent. "We found out that this space was available when we were eating dinner across the street one night. Old Towne has been very good for us. We have a lot of walk-in traffic, and we've been surprised at the volume of people who know about us."
According to Brent, "Matoska" is the Lakota (Sioux) word for "White Bear." They named the store after their dog, which they called Matoska because it resembled a shaggy, white bear.
Brent has enjoyed a passion for Native American culture since he was a young boy. He started out selling goods at Indian pow-wows, evolving to larger shows before his business really took off.
"We opened our first retail location after we had outgrown operating from our house," he said. "We draw customers from all over Southern California because there are very few stores that do what we do."
Brent is an Orange County native, while his wife Nancy was born and raised in Orange. Matoska provides both with the opportunity to indulge their passion for art and culture of the North American Plains Indian.
"I've been a student of the culture my whole life, and I'm a craftsman who uses much of the materials we sell, as well. I enjoy it and it's a labor of love."
---
Published in the
Mar / Apr 12
edition of the Old Towne Orange Plaza Review Article Written by Karen Anderson, photos provided by Jeanine Hill
View More Articles