CHOC Follies - Mar / Apr 20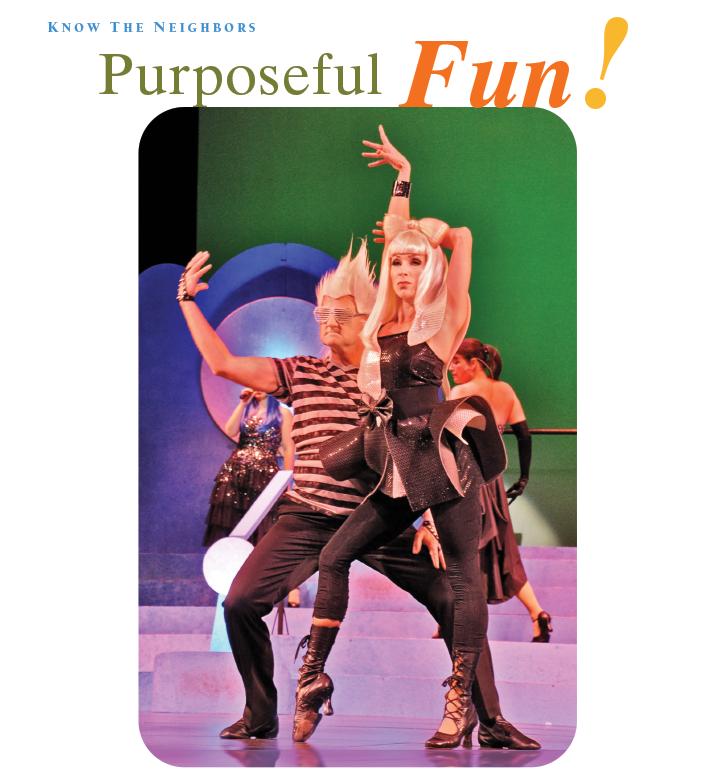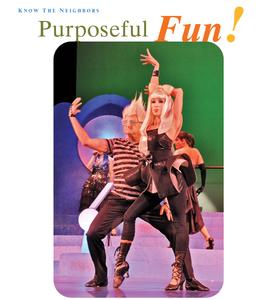 Guests never know what to expect during the CHOC Follies — but they're always sure to be entertained, as they were during a past performance with a Lady Gaga-inspired dancer. This year's show has a "Great Gatsby" theme.
CHOC Follies
Ed Sullivan famously described his long-running variety series as a "really big show," and that's exactly what the organizers behind the CHOC Follies have planned for March 27-28 at Orange Coast College's Robert B. Moore Theatre.
"It's always great fun," says Debra Hart, a past performer. "It's a professionally done production, with singing, lots of dancing and a story that's loosely based on something in Orange County."
Started in 1997 by Gloria Zigner, a fixture in the local cultural community, the CHOC Follies is an annual production—with more than 100 volunteers performing onstage and working behind the scenes—that raises funds for Children's Hospital of Orange County. To date, the event has collected more than $10 million for the facility, which is ranked by U.S. News and World Report as one of the best children's hospitals in the country.
Proceeds from the upcoming Follies, in addition to last year's $700,000, is slated for CHOC's mental health department.
The theme of the 23rd annual event is "The Great CHOCsby," inspired by F. Scott Fitzgerald's Prohibition/Jazz Age novel, The Great Gatsby. While major details of the show's original story will be kept under wraps until the curtain goes up, Mimi Gaudette says that the production is set in Newport Beach and will include a Charleston number and a variety of dancing styles.
"There's romance, a little intrigue and a lot of laughs," she says of the 90-minute show that will be presented in two acts. "It's just plain fun and suitable for the whole family."
For her part, Gaudette started taking tap dance lessons with fellow performer Beth Coffey a little more than a year ago. The entire cast started rehearsing twice a week in early January, under the guidance of choreographer Lee Martino and two directors from Citrus College: Doug Austin and John Vaughan.
"We're always happy to see each other again when that first rehearsal comes along," says Gaudette, a retired teacher, who will be in the show for the sixth time. "It's a great group of people."
In addition to being involved with the show, each participant is required to raise $2,500 via ticket sales, fundraising events and contributions. Gaudette and Coffey, for example, recently hosted a dinner at The Black Marlin restaurant in Tustin, which donated 15 percent of the tab toward their fundraising goal.
"You have to pay to play, so I solicit everywhere," says Gaudette, adding that the cause is an important one. "Nobody wants a sick kid, but if your kid happens to be sick, then CHOC is the place you want to go."
CHOC Follies
Where: Robert B. Moore Theatre,
Orange Coast College 2701 Fairview Road, Costa Mesa
When: (Postponed) March 27-28; Friday at 7:30 pm, Saturday at 1 and 7:30 pm Tickets: $50-$125