Leason Pomeroy - Sep / Oct 09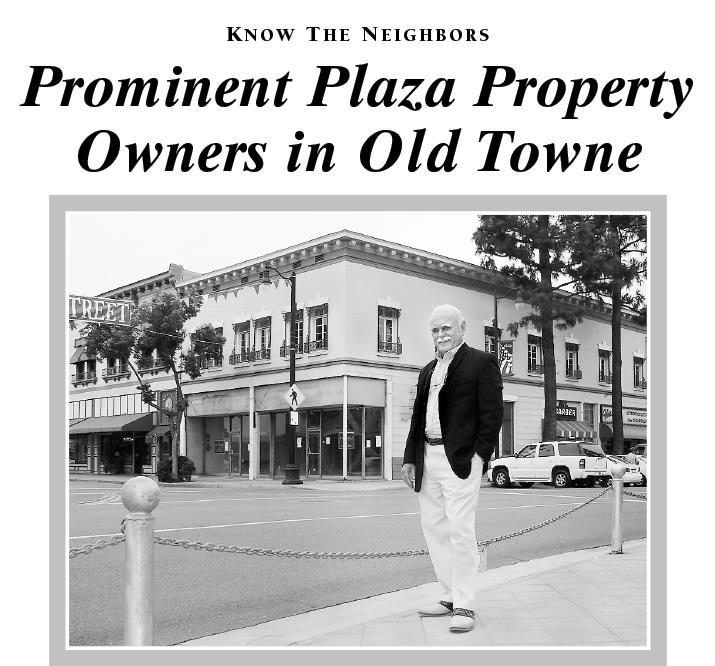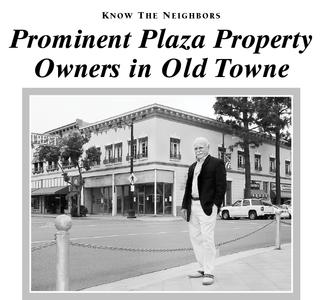 Venerable architect and Old Towne native Leason Pomeroy has announced that he and his partner Al Ricci will be bringing a new tenant, Francoli Italian restaurant, to the former Sir Wicket location. In his childhood days, Leason used to deliver newspapers for the Orange Daily News. Now he owns the building.
Leason Pomeroy
Prominent architect and Old Towne native Leason Pomeroy still owns the house that he was raised in. With roots that go deep in Orange, Leason appreciates the opportunity to renovate buildings that contribute to the historic fabric of the community.
As the architect responsible for designing the Thomas F. Riley Terminal at John Wayne Airport unveiled in 1990, Leason has spearheaded his share of major projects. It's a long way from his childhood days delivering news-papers for the Orange Daily News.
By coincidence, his first acquisition in town was the Orange Daily News building in the 1960s, which housed his architectural firm, LPA, for 25 years. After relocating to Irvine for a short time, he sold his company and moved back to Orange.
Now his one-man firm designs unique residences and he, along with his partner Al Ricci, acquire and renovate buildings in Old Towne.
Among his properties, The Courtyard at 158 North Glassell once the headquarters of the Santa Ana Valley Irrigation Company. Current commercial tenants include Rocky Mountain Chocolate, World Gifts, Jalapenos, and Zito's Pizza, along with Leason's own office.
"There was an old carriage house behind the original brick building that was falling down," recalls Leason. "When we disco-vered that a non-conforming addition had been made to the south, we removed it and recreated the original alleyway that went through the property. The alley-way was used by the irrigation company trucks to refuel. Not only does it give us pedestrian access from the parking area in the back, it replicates the old carriage house aesthetics."
Owner of the Sir Wicket building, Leason has recently announced that he and his partner Al Ricci will be bringing the high-end Italian restaurant, Francoli, from Newport Center to the space. He enjoys working with tenants and improving the mix in the area, but he says that his primary interest lies in the preservation of the great old buildings in Old Towne.
"Very few towns in Southern California have this kind of character with this amount of inventory," he said. "The renais-sance of Old Towne is due to the buildings and the historic nature of the architecture. People come here because the context of buildings reminds them of an earlier and simpler day where they can window shop the many interesting stores and wander among the many sidewalk cafes. The town, in its own way, is very provincial. It is very trying to deal with all of the parties having interest and influence on Old Towne, but the town's renais-sance is continuing to move along, making it all worth it."