Gary Turner - Jan / Feb 20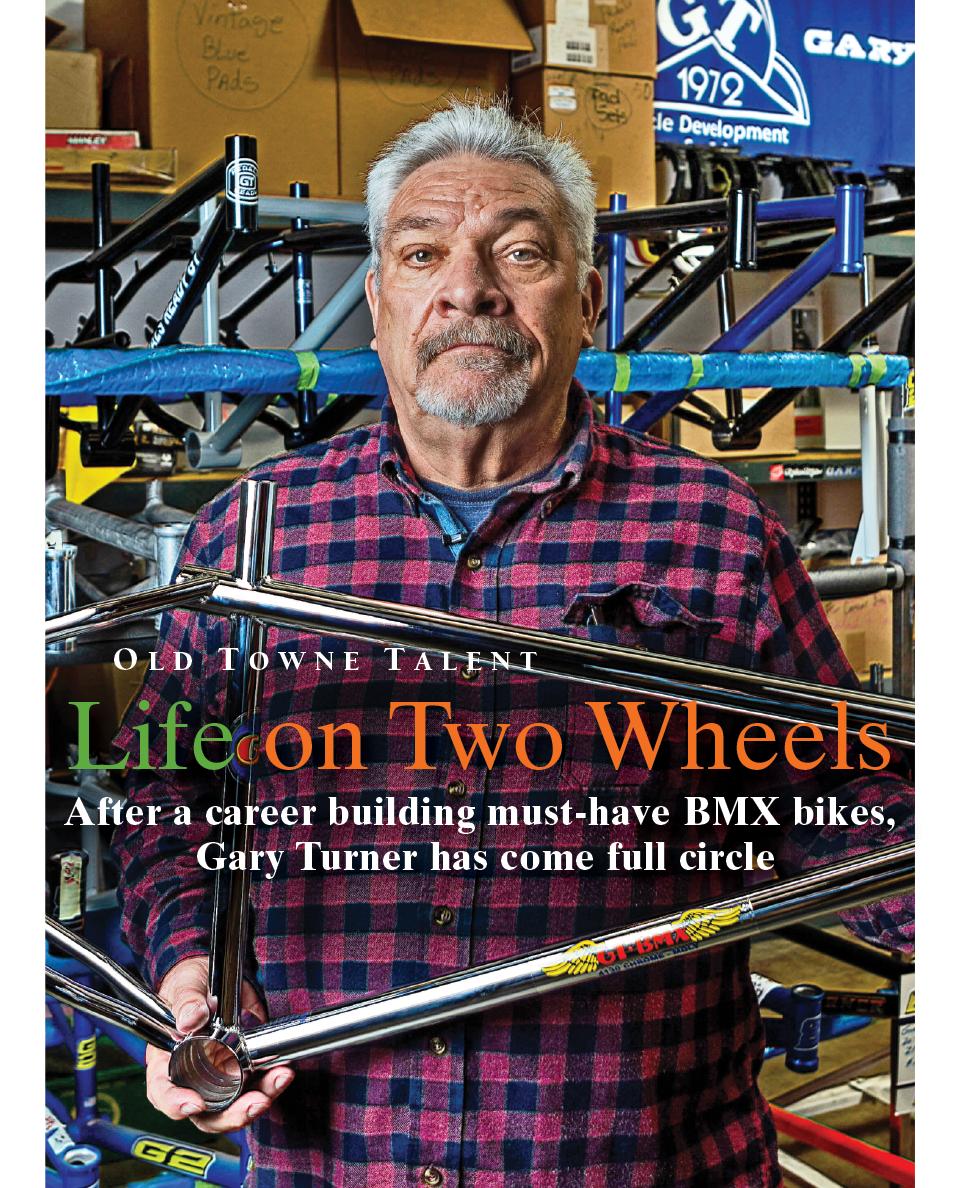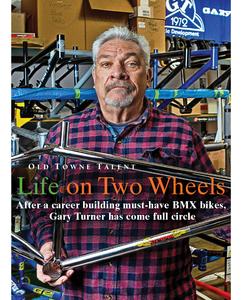 Gary Turner may not have a household name, but if you grew up in the mid-1970s or later and were a bicycle motocross enthusiast, his work was legendary.
That's because he developed and built a lighter yet more durable BMX bike frame than was readily available at the time—one perfectly suited for riding on dirt trails and off-road tracks. And today, he's once again partnering with GT Bicycles, the company he founded more than a generation ago.
The journey started in 1971 when Turner took his then 5-year-old son Craig to a dirt field near Holifield Park in Norwalk so he could ride his bike with the other kids. But getting their heavy two-wheelers up even small hills and over natural obstacles wasn't always easy.
"They were having such a hard time riding, because regular sidewalk bikes were the only ones available then," Turner recalls. "I realized early on that those kids needed a lighter bicycle if they were going to ride on the trails."
That's when his idea for a new type of bike was born.
A professional drag racer at the time, Turner had experience building dragsters. He took those skills to his garage at his home in Orange and started cutting and welding high-grade chromium-molybdenum—a general purpose alloy steel used in both aircraft and dragsters—to build a frame for a BMX bike that his son would have an easier time racing at a motocross track.
"Since I knew some other guys who built race cars, I would go to their shops and root around in the back for scrap pieces that were already cut for a race car chassis," Turner says. "I would look for lengths that I could use to make bike frames."
Craig was in charge of putting those bikes to the test. In no time, the other kids—and their parents —started to notice.
"The fathers were asking me about the frames," Turner says. "I still had my day job when I was making frames in my garage. I would put a decal on them that said, 'Gary Turner BMX.' "
The demand, Turner adds, grew quickly. "I saw that there was a good opportunity, so I kept building and stayed with it."
Indeed, he did. Within a few years, Turner and a business partner, Richard Long, had built GT Bicycles into a company that eventually sold up to 900,000 BMX and mountain bikes per year, with supply chains and manufacturing hubs in countries that included Taiwan, China, Indonesia and India.
Craig, meanwhile, raced downhill and cross-country mountain bikes and spent many summer vacations working at his dad's company.
"When I was a kid, I remember waking up on a Saturday or Sunday morning, stopping with my dad to get a doughnut, and then going to the track," Craig says. "It was always a lot of fun."
While in high school, Craig traded BMX riding for playing football. After graduating from college, he wanted to pursue a career in law enforcement, becoming a police officer in Westminster, where he worked for 28 years before retiring.
As for GT Bicycles, Long died in a motorcycle accident in July 1996. Missing his business partner, Turner decided to sell the company four years later. While GT remains an industry leader and now produces bikes and components using newer materials such as carbon fiber and titanium, there remains a demand for Turner's classic builds.
A few years ago, the Turners decided to start making bikes again at a workshop in Orange under the "Gary Turner BMX" name, but on a much more limited scale.
"We get together and knock out some frames each week," Turner says.
They also entered into a partnership with GT Bicycles, building a limited number of frames, forks, seat posts and handlebar sets using the original 1979 26-inch BMX Cruiser design. The framesets retail for $899.
"It's exciting working with Craig developing and building frames and forks like I did back in the day," Turner says.
While their BMX-racing days are over, both father and son still enjoy riding bicycles. Huntington Beach near the pier is a favorite excursion.
"For me, it's now more laidback and easygoing," Turner says. "I still go to bike shows, and people always want to take pictures with me. It's kind of a glory or glamor thing—all the fun with no headaches."
Select gt1972.com for more information.