Lee Rocker - May / Jun 18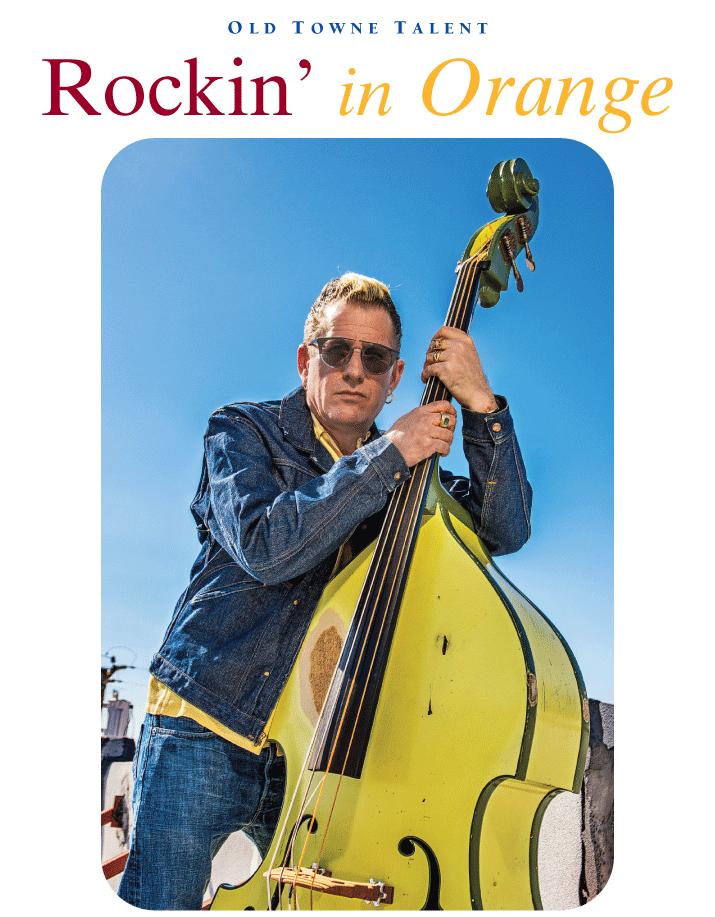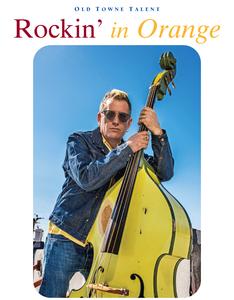 Stray Cats' Lee Rocker rolls out solo and reunion shows in SoCal
Lee Rocker has rocked a lot of towns in his day.
The double bass player for the Stray Cats–the rockabilly band he formed in the late 1970s with guitarist Brian Setzer and drummer Slim Jim Phantom–is still performing on the road, but this year Rocker is riding dual tracks.
One has him playing intimate shows in performing arts venues around the country, including Long Beach's Carpenter Center on May 19, with his backing band. Rocker shares experiences accumulated during a 40-year music career, telling stories and showing photos and videos.
The other has him reuniting with his Stray Cats bandmates for a handful of shows, including Aug. 17 at the Pacific Amphitheatre, where they last performed in 2008.
For fans, it promises to be quite the reunion.
Rocker, Setzer and James McDonnell (Slim Jim's given name) were school-age friends in Massapequa, NY and enjoyed playing music together. In June 1980, they went for it and bought four airline tickets to London (one for Rocker's upright bass).
Getting noticed was difficult at first, and finances were a challenge, so they often slept in Hyde Park or all-night movie theaters. But when word about the band started to spread, even members of The Rolling Stones and The Who were at their shows.
Major music labels also took notice, and the Stray Cats went on to sell more than 10 million records.
"It's an old cliché with musicians, that bandmates are closer than brothers," Rocker says. "Brothers don't always get along, but you have a bond–and we have a bond between the three of us."
The Stray Cats landed at a time when music was changing, says Larry Morgan, assistant music director at KRTH (101.1 FM). Punk music was still in its infancy, and pop music was edging into more electronic sounds and keyboards.
"Here came this kind of throwback sound, but it wasn't nostalgic. There was this edge and danger to it," Morgan adds. "They were great musicians, and the songs were really fun and catchy and great to move to. In a way, those songs still sound very fresh."
"Rock This Town," "(She's) Sexy + 17" and the band's signature "Stray Cat Strut" all rose to Billboard's Top 10 in the early 1980s and are still popular requests when KRTH programs Eighties music on Friday nights and during select weekends.
Rocker is the longtime owner of a 6,800-square-foot, ocean-view home in Laguna Beach, but wasn't introduced to Orange until a few years ago when his son enrolled at Chapman University. Rocker quickly fell in love with the city's charms.
"I like the whole vibe. It's a cool, creative place," Rocker says. "The Circle [Plaza] is a great place to walk around with some great restaurants and vintage clothes shopping.
"Orange really is a unique town, not a cookie-cutter place. Whenever I'm traveling I like unique, and not the standard-issue generic places."
Rocker, 56, still does a fair amount of traveling––although nothing approaching his days with the Stray Cats when the band was sometimes on the road for months at a time doing multiple shows each week.
• • •
Lee Rocker in concert: 8 p.m. Saturday, May 19, 2018 Carpenter Performing Arts Center 6200 Atherton Street, Long Beach 562-985-7000, carpenterarts.org
• • •
Stray Cats in concert: 7:30 p.m. Friday, Aug. 17, 2018 Pacific Amphitheatre 88 Fair Drive, Costa Mesa 714-708-1500, pacamp.com
• • •
Today, Rocker prefers to schedule about 50 to 60 shows per year, which gives him a lot more time with his wife of 30 years. A fun evening might be listening to music, catching up on movies or binge-watching shows on HBO and Netflix.
"That's the balance that I like to have at this point," he says.
As Rocker reflects on his career, what amazes him the most is having had the opportunity to perform with his music heroes, including George Harrison, John Fogerty, Carl Perkins, Willie Nelson, Paul Simon and Ringo Starr.
"When I was a kid, I never imagined working with some of the greatest musicians, particularly guitar players," he says. "I'm also proud of the fact that next year will be 40 years since I started professionally, and I'm loving it more than ever. Overall, the way things worked out for that 17-year-old kid who moved to London has been pretty fantastic."
For current information: leerocker.com.