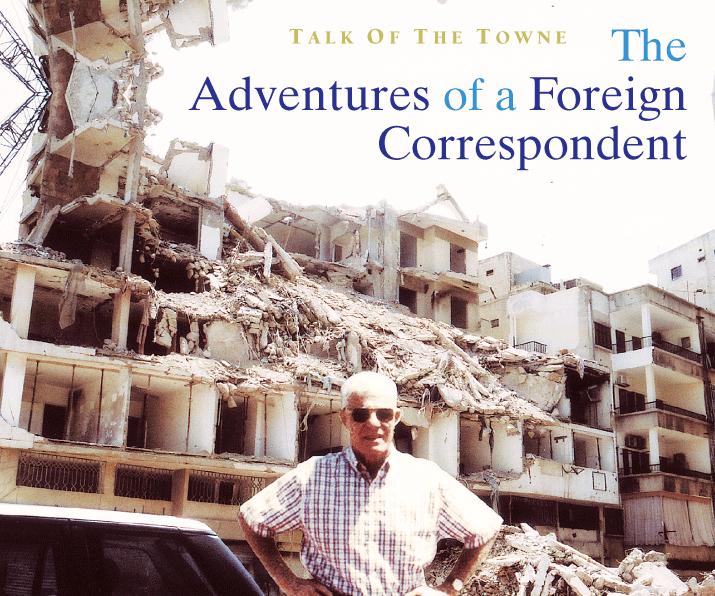 For intrepid foreign correspondent David C. Henley, it's ironic that where his 57-year career took root it could have ended. The veteran journalist, whose work has taken him to dozens of countries around the world, fell in love with the life of a roaming newspaperman at the age of 12 on a 1948 visit to China with his parents.
"The trip was my first out of the U.S., and it took place just months before Communist revolutionaries led by Mao Tse-Tung conquered the streets that I explored," says Henley. "China was teetering with rampant inflation and conditions were rapidly deteriorating. After the trip, a photo I took of a colony of fisherman ended up winning first place in a national youth magazine, and I was hooked."
Flash forward to May 12, 2008. Henley and his wife, Ludie, sat suspended in a chairlift making its way over high peaks and forested valleys to a section of the 4,106-mile-long Great Wall of China known as Mutianyu, when an earthquake registering 7.9 on the Richter scale rocked China, killing and injuring thousands.
As has happened more times than Henley can count, he escaped from the great earthquake unscathed and ready to write about it. That adventure and many more are included in his newly-released memoir From Moscow to Beirut: The Adventures of a Foreign Correspondent. Published by Chapman University Press, the 453-page book, which contains an additional 103 pages of photos and articles written by Henley, describes his myriad travels to far-flung corners of the world and his first-hand accounts of famous moments and periods in history.
"I've had many close calls and people say that I am incredibly lucky," says Henley, a Chapman University trustee. "I've been shot at twice, and the shooters missed by inches." He was also arrested during revolutions and coups, just missed being blown up by a land mine in the Sinai while covering the Egyptian-Israeli conflict, escaped kidnapping by Hezbollah gunmen in Beirut and was in a helicopter accident while covering a forest fire. He was also a White House and Congressional correspondent for several years.
Over his vast career, Henley has seen positive and negative changes within the field of journalism. "Today journalists are able to relay information to editors almost instantaneously, which is a great advancement," he says. "On the downside, I see a lack of adventure in American journalism. In the old days, there was great competition for the story, whereas today many of the articles have become corporate and what I call 'vanilla.'" He's also disappointed about the demise of local news and is for that reason heartened by The Plaza Review. "With its local stories, the publication does a great service," he says.
As a way to spread his enthusiasm for journalism and peace studies, in 1996 Henley and his wife established the Ludie & David C. Henley Social Sciences Research Laboratory at Chapman. The lab provides social and political research services to the Orange County community and serves as an educational resource for Chapman students.
Not surprisingly, Henley is a big proponent of students traveling and studying overseas. "Seeing the world provides young people with powerful experiences that brand them forever," he says. "It's good for American kids to see that in many countries people are still fighting for basic freedoms, like the right to speak their mind."
Henley may have completed his book, but he still plans to travel the globe and continue to give people a voice.
From Moscow to Beirut: The Adventures of a Foreign Correspondent sells for $27.95 and can be purchased through Amazon.com.