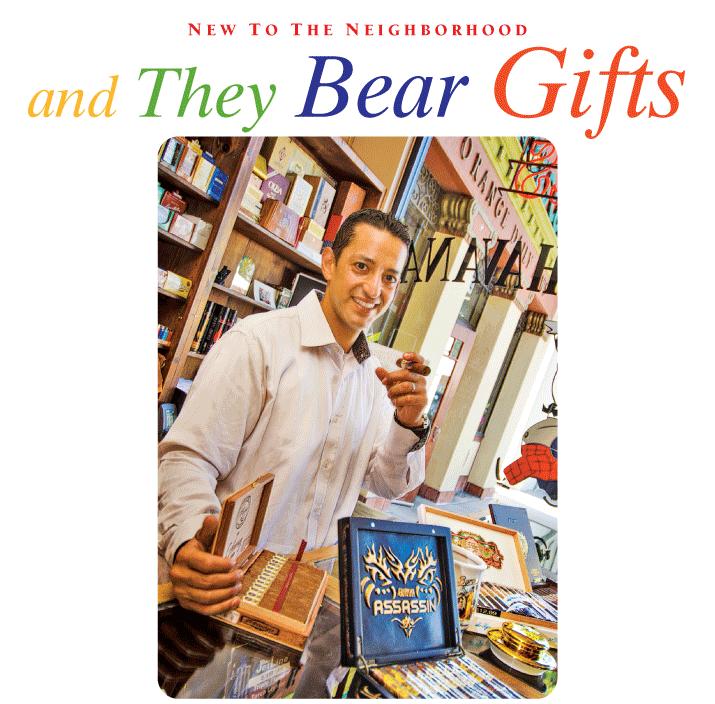 Old Towne Havana
owner Budz Bedwan will soon be unveiling his newly expanded cigar shop on the Plaza, where premium hand-rolled cigars from around the world take center stage.
A gathering spot for cigar aficionados, Old Towne Havana is busy rolling out its newly expanded space at 42 Plaza Square.
In town for two-and-a-half years, the specialty retailer has acquired the former real estate office next door, expanding from 900 square feet to a total of 2,000 square feet. The new addition allows owner Budz Bedwan to provide customers with a wider selection of premium cigars, as well as enhanced customer service and merchandising opportunities.
"We are transforming the store into one large retail space where we will be offering 1,200 different varieties of cigars," Budz said. "We have a great core group of locally based customers, as well as lots of tourists who come in to visit."
A veteran of the cigar industry, Budz had owned and operated three other retail stores in California before working for a cigar manufacturer in 2003. Cigars run in the family, says Budz, whose father was in the business in Chicago.
Budz attributes his retail success to the connections he's forged in the industry. "Our prices are fantastic because of my relationships with the manufacturers," he said. "The variety of cigars, the selection, customer service and knowledge of our staff are what sets us apart."
Offering premium hand-rolled cigars from Costa Rica, Nicaragua, Dominican Republic and Honduras, the shop also features cigar accessories like ashtrays, lighters, humidors and cutters. Additional products include hookah tobacco and accessories, popular with younger clients. The most expensive cigar, Atabey, sells for $40.
"The best cigars are made with tobacco that's been aged for around six years," Budz explained. "It's the same concept as fine wine, in terms of age and terroir." Budz says the resurgence of cigars in America has created a core group of connoisseurs who have become collectors of selected tobaccos. To celebrate the shop's new addition, a re-grand opening and special event is forthcoming.
"I love our location and the opportunity to do business in Old Towne Orange," Budz said. "We are very happy to be here."