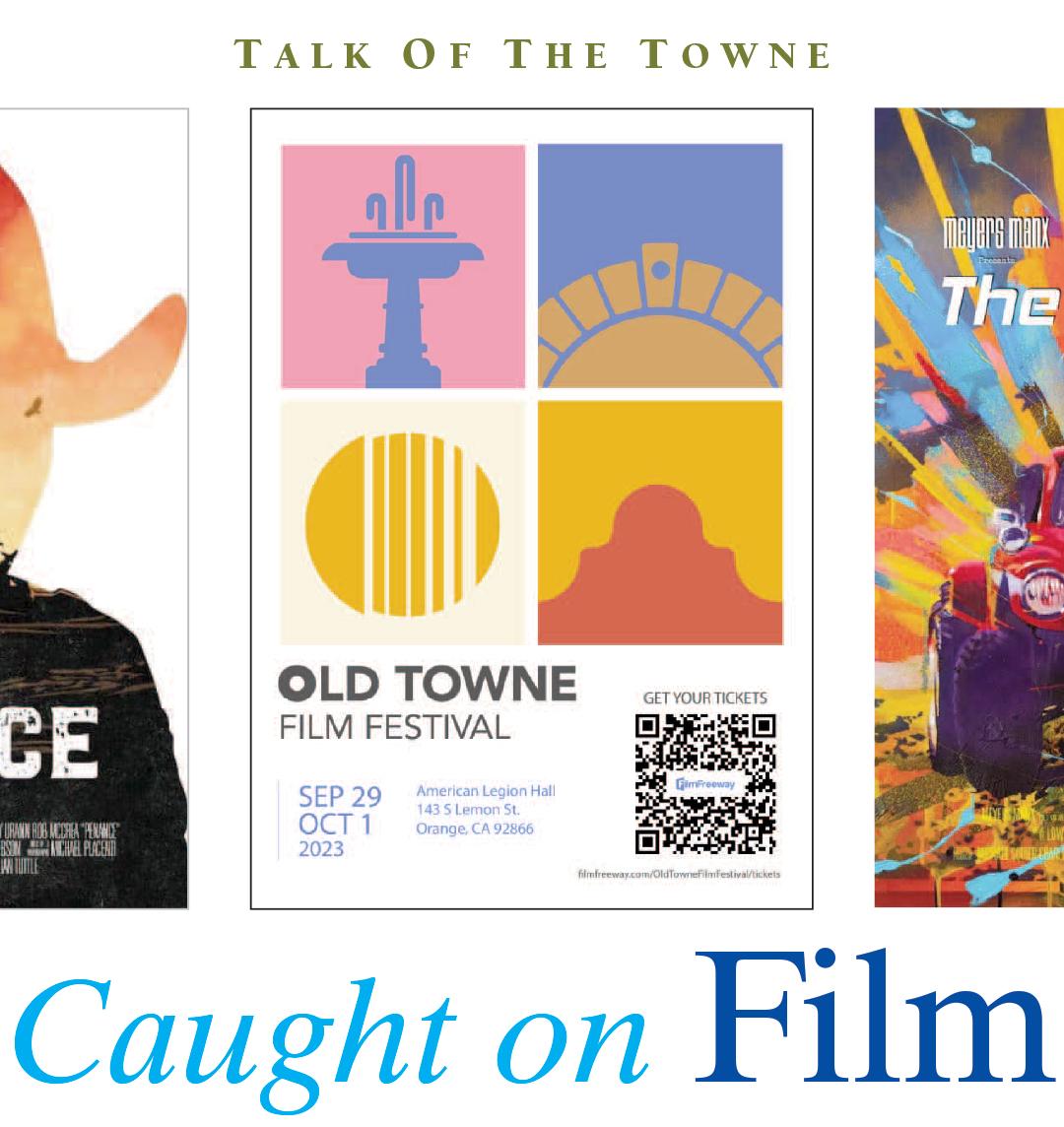 Old Towne Film Festival
Dan Parks, founder of the Old Towne Film Festival, left his Missouri home seven years ago looking for the Los Angeles dream. He hoped to make movies that would inspire people and share an empowering message with the world.
Dan began his filmmaking career with two documentaries—one about vehicular homelessness in Los Angeles and the other about social media during Covid. He sent those films to multiple film festivals and got into some of them, but with each experience, he felt like something was missing.
"Those festivals that I entered my projects into just needed something different," he says. "That's why I started this festival. The feedback I've gotten from the filmmakers of the Old Towne Film Festival is that they needed something different, too."
To better serve the local auteur community, he began work on the Old Towne Film Festival with the emphasis of "different done right."
Dan's wife, Audris Parks, grew up in Venezuela, South America and has lived in Orange County for almost 14 years. She is enjoying helping her husband meet filmmakers, City of Orange businesses and local film fans.
"I want to invite everybody in Orange," Audris says. "I think Dan is doing a phenomenal job. He has a heart for it and wants to help the filmmakers and introduce more people to the Orange community."
The festival will be a three-day event held at the American Legion building in Old Towne Orange. The American Legion is used to booking events, but a film festival is a new challenge.
"We're excited to have a different type of event to offer people," says Diana Trujillo, Event Coordinator at the American Legion, Post 132. "Normally, I'm booking the hall for events like quinceañeras, weddings and birthday parties. The film festival will help attract new members."
Each film will be shown in a series of blocks that will be organized by themes and genres. The premiere film called "Phoenix Incident" is about an Alien encounter and will be on Friday after the ribbon cutting ceremony. Then there will be a block for three local filmmakers called "The Locals."
Saturday there will be a block of documentaries called "The Doc List." Then there will be a dramatic block, Saturday Night's Special Feature and a block of experimental films called "The Experimental Bunch," as well as many more blocks.
"Different done right" with the Old Towne Film Festival means workshops for filmmakers on Saturday about pitching films, a documentary masterclass for locals interested in filmmaking and partnerships with Orange businesses. An awards ceremony will wrap up the event on Sunday evening.
Tickets are $5 per block or $75 for the Old Towne VIP pass, which grants you access to all the festival's events. The festival begins Friday, September 29 at 5 pm and ends the night of Sunday, October 1. Tickets and times can be found at www.oldtownefilmfestival.com. Ten percent of the profits will go to the American Legion.
Old Towne Film Festival
Fri - Sun: Sep 29 - Oct 1
The American Legion, Post 132 / 143 South Lemon St., Old Towne Orange, CA 92866
YouTube - Instagram - TikTok