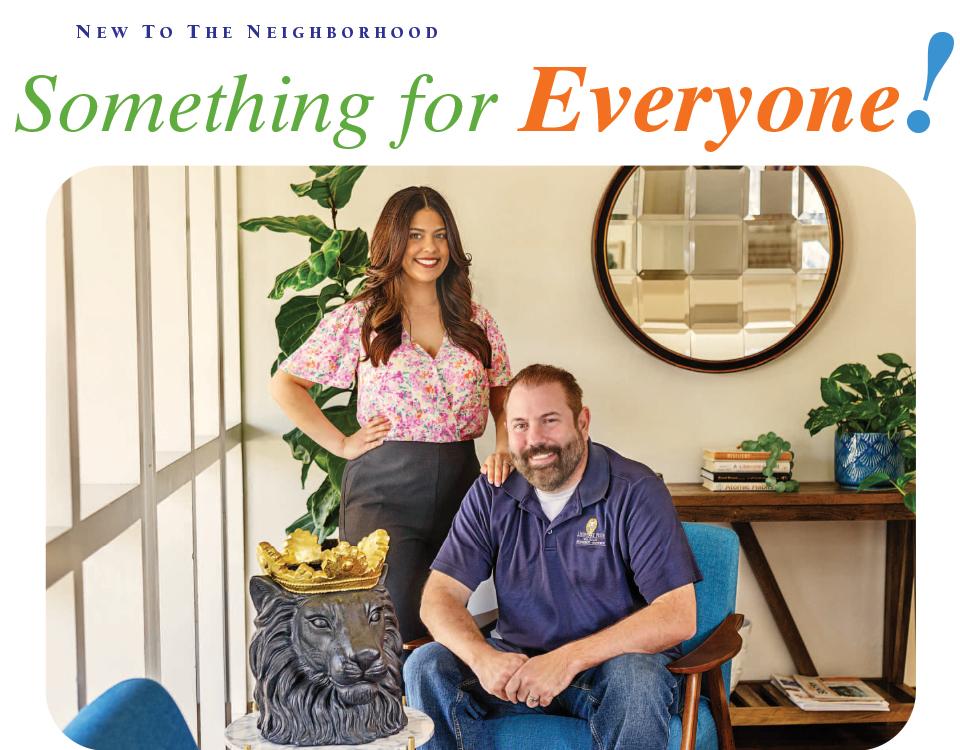 Lionheart Pride Co-Owners Sabrina and Jeremy Wayland describe their residential and commercial realty approach as one that's similar to their company's namesake. "Just like a lion, we're fierce and protective of our clients," says Jeremy.
- - - -
Lionheart Pride
Husband-and-wife duo Jeremy and Sabrina Wayland, owners of the newly opened Lionheart Pride, are returning to their roots and making a name for themselves in Old Towne. The property management company opened in early March on East Chapman Avenue.
"I'm a fifth-generation Orange resident," says Jeremy. "I'm so happy to now contribute to the community and keep it local."
Jeremy, who grew up just outside Old Towne, has more than 20 years of experience in the real estate and property management industry. He encouraged Sabrina to make a career shift from her work in hospitality to join him at Ricci Realty, where they both worked before starting their own business. She did so and has found she enjoys working with their clientele and forging long-lasting relationships.
Though the Waylands now specialize in real estate, their career paths started in different fields. Jeremy originally worked as a background artist at Marvel Comics. Meanwhile, Sabrina's shift to property management revealed an entrepreneurial spirit that was instilled in her from a young age.
"My dad owned a mortgage company, so I grew up with a very entrepreneurial spirit, and that inspired me throughout my childhood," she says. "As a little girl, I saw my dad work hard and be able to give back to the community, both professionally and charitably."
Lionheart Pride offers real estate, property management and investment services for residential and commercial clients. For Jeremy and Sabrina, the business is a passion that drives them to support their clients, who often seek guidance in navigating the industry's complexities.
"When we're handing the keys to a first-time homebuyer or spending time with owners and helping them with the management of their homes, I find that most enjoyable," says Jeremy.
For now, the Lionheart Pride team includes just Jeremy and Sabrina, and they chose a name that reflects their family-owned business. The couple aimed for a memorable business name, deciding on "Lionheart" as a nod to their similar personalities and faith as Christians.
We think the lion represents strength, honor and loyalty, and that embodies everything we stand for and want to show to our clients," says Sabrina.
In their first year of business, the Waylands want to showcase that strength to their clients and give back to the community beyond their typical services. "Lionheart Pride is about our clients, not ourselves," says Sabrina. "We want to put all the focus on the financial well-being of our clientele."
Lionheart Pride
1107 East Chapman Ave., Orange CA 92866 / 714-363-3188