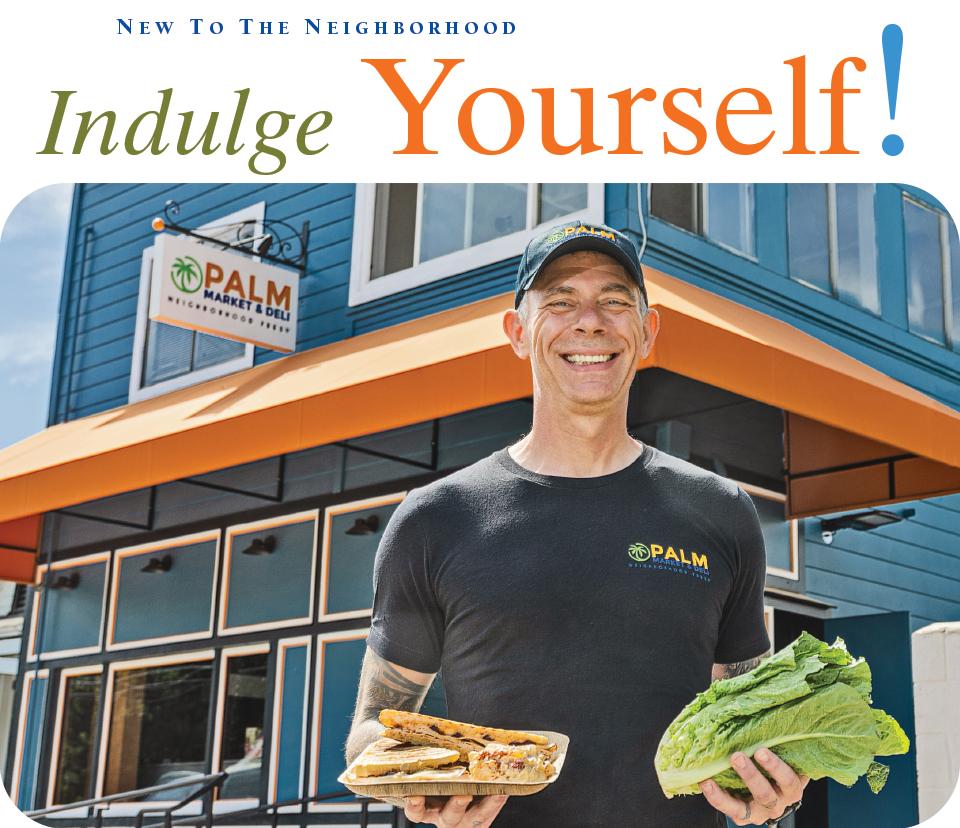 Palm Market & Deli Owner Tim Waterhouse stands in front of the newly renovated market, highlighting upcoming offerings that will be available for customers. Waterhouse has plans to continue updating the look and feel of the building, including adding a nostalgic mural representing the history of Orange.
- - - -
Palm Market & Deli
The market at 608 East Palm Ave. is Old Towne's longest continuously running business. Now under new ownership, this summer, the market is receiving a fresh new look and product line. Owner Tim Waterhouse hopes to officially reopen Palm Market this July.
"I'm really happy with how the store turned out and the products we'll be carrying," he says. "I'm hoping the market can be an asset to the community because there isn't another store like this around."
Originally from the East Coast, Waterhouse is used to seeing bodegas and delis on every corner. He's recreating that neighborhood store atmosphere with Palm Market, while offering brand new items that take a different direction from the storefront's previous tenants.
Palm Market will offer specialty products like artisan pasta, olive oil and cheese, and an in-store deli service preparing hot sandwiches and meat by the pound.
"I'm excited to offer people neat products they can't get at other grocery stores in the area," says Waterhouse. "We'll also have some outdoor seating so people can grab a coffee and a pastry and relax."
Later this year, Waterhouse has plans to bring recurring events to the market, including monthly wine tasting gatherings and charcuterie lessons.
The shop is wholly focused on the local community, and Waterhouse hires small Orange businesses for everything from electrical to plumbing services. He works directly with Orange Home Grown Farmers & Artisans Market to source fresh produce for his vegetables.
"I want to make it known that I'm fully invested in the Orange community, and I'm here to stay," says Waterhouse. "I'm serious about making an impact in this neighborhood."
Palm Market is already drumming up excitement from the neighbors who have seen the storefront shift ownership through the years.
"Countless people come up to me and share that they used to come to the store when they were kids," says Waterhouse. "I know this store means a lot to so many people, so I have an obligation to preserve it."
Though this is the first brick-and-mortar store Waterhouse is running, he brings more than 30 years of restaurant experience. His most recent venture was a Mexican-Asian fusion food truck complete with a full restaurant menu of more than 25 items.
"Tim has spent more than a year perfecting this store to make it pleasant and driven by the customers' needs," says Alfredo Bautista, a previous business partner who has worked with Tim for years. "He cares about this community and has thought out all the details to ensure efficiency and satisfaction."
Palm Market & Deli
608 East Palm Ave., Orange CA 92866 / 714-602-7769