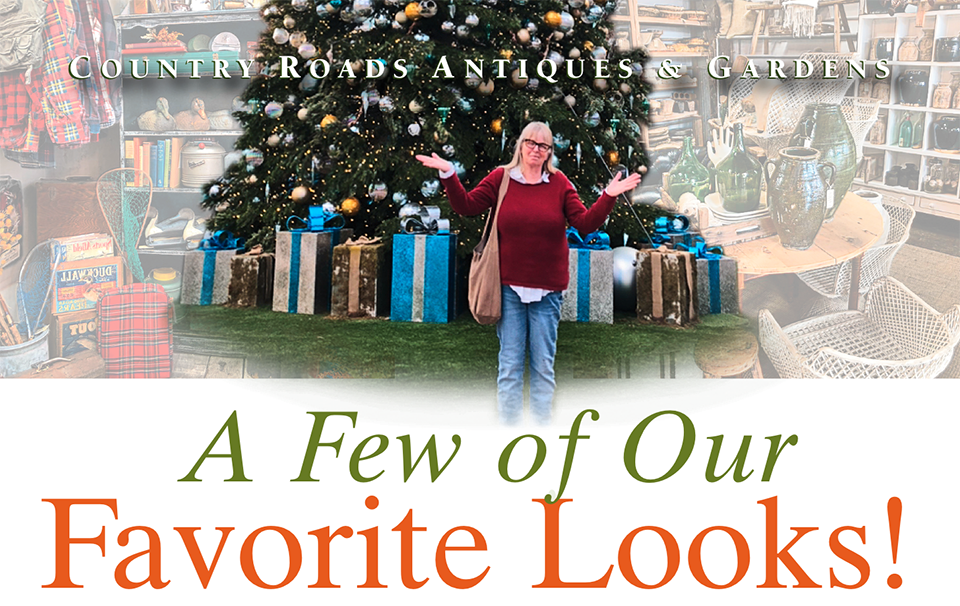 We pride ourselves here at Country Roads on being a shop that has a little bit of this, and a little bit of that. Having been in operation for nearly 30 years now (January of 2022 will mark 29 years since we opened our doors!), we have found that styles and trends change, but there are certain looks that stand the test of time. With that in mind, here are a few current favorite looks that are inspiring us right now!
#Cabinvibes
Instagram and Pinterest have ushered in a new era of appreciation for this aesthetic, but we've been rocking it since way back in the 1990s! That said, it is really fun to see a renewed interest in old camping and fishing gear, lanterns and even flannel shirts (we weren't joking about the 1990s being back!) Old gear is also cool because oftentimes it is also adorned with old logos and labels. We have been seeing more and more old advertising for this type of equipment make it into the shop, too. You don't need an actual cabin to make this look work. We find this look also goes well with midcentury modern (often the pieces are from the same era), with styles that use a lot of primitive antiques, and it blends well for those who aren't 100 percent vintage but want some accent pieces that are. Plus, it just looks so cool!
Rustic and Simple
We are loving the trend of wooden bowls, stools and simple but stunning pottery that we have been seeing gain traction lately. This is a way to decorate that isn't crazy expensive and is also really durable. If your household is a little rough on your stuff, these pieces can take it, and kinda look better from it! A rustic wooden table is going to look fine with a few extra dings—it doesn't need the care and protection of a more polished piece. These are also lifetime treasures made to stand the test of time and are a solid investment. Plus, they often do double duty of providing great storage.
Boho Chic
Coachella has ushered in a new era of all things flowy and colorful (or, if done in a more "shabby style," stark white, too!) and loose and breezy, and we love it! This is a mix and match aesthetic, so it might be a rustic table mixed with a more formal set of chairs, topped with a vintage table runner that adds some color. Or a patterned rug sitting below a simple vintage wood chair that is adorned with a colorful accent pillow. There is also a strong natural element to this style, so we see a lot of plants and pottery incorporated into it as well. Plus, we love that it can be a liberating excuse to just decorate with whatever makes you happy!
As we round out what has been a very long and exhausting year for us (a big thanks to Mike and the team at the Plaza Review for being so supportive!) we want to again thank the Old Towne Orange community for all the love and kindness. Though we miss our Sue very, very much, we know her spirit is with us in wishing you and yours a very happy and merry holiday season!
Country Roads Antiques & Gardens
216 West Chapman Ave, Old Towne Orange CA 92866 / 714-532-3041
Open Daily 10 am - 5 pm