Taking a Vacation - Nov / Dec 18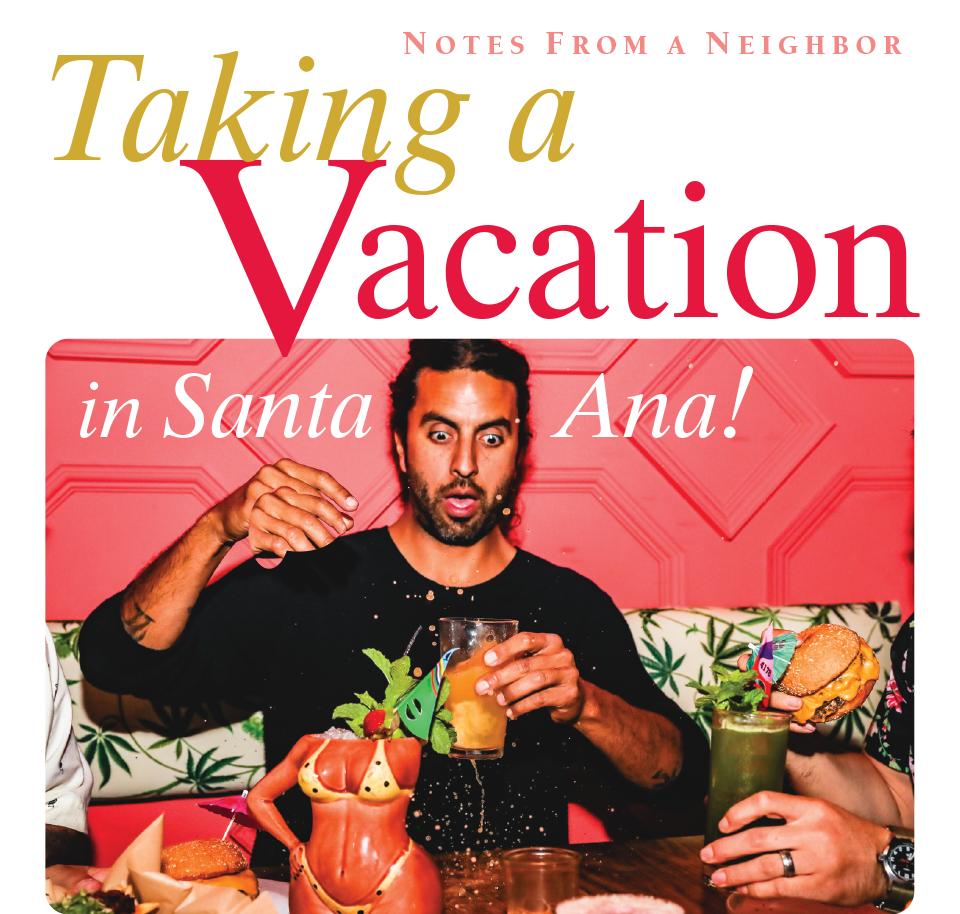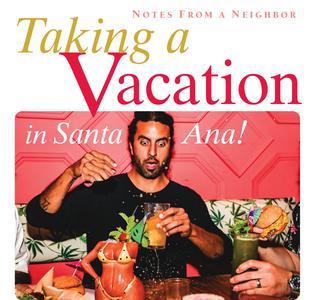 Amidst the continuing metamorphosis of Downtown Santa Ana is a cocktail lounge and restaurant featuring a romantic atmosphere that expertly blends the past and potential future.
Known as Vacation, the hot gathering spot at 4th Street and Sycamore lives up to its name by offering all who walk through the 105-year-old building's doors a feeling of stepping into a destination. Vacation captures an atmosphere detailed in travel, films and literature. Think Old Havana.
That was the plan of owners Chris Parker and Harry Kho, who opened the space in July 2017.
"We really like the experience of traveling and trying new food and drinks from other locales, such as New York City, South America, Thailand and Spain," says Parker. "We thought how cool it would be to bring back those tastes to Orange County and share them. The goal was to give our customers the experience of traveling to various areas of the world without leaving Santa Ana."
In order to achieve the look and feel they wanted, the partners had custom designer and fabricator George Bernal create the furniture for the restaurant/bar. He custom designed and made the comfortable, stylish furniture in his Santa Ana shop.
The space the restaurant occupies was originally two units. During renovation, they combined both spaces. They also raised the ceiling, which added a great deal of light to the interior. "We found as we stripped away layers during construction that the historical building really came alive," says Parker. "We did our best to accent and preserve its beauty."
Parker and Kho worked to create a vacation-like atmosphere that feels "fun and relevant and is authentic to the building and neighborhood," says Parker, who encourages people to come and "hang" and try out their unique cocktails.
"All of the cocktails are vacation-inspired originals," says Parker. "Two of the staple favorites are The New York, which contains bourbon, cardamom, apple, red wine and aqua Faba. Also popular is The Marrakesh Morocco, featuring mint vodka, chartreuse, sumac, lemon and fresh cucumber juice."
If you're a beer drinker, they feature a "small and carefully curated assortment of beers, all inspired by or from vacation destinations," says Parker. "Our talented staff can also make you anything you like."
Vacation DTSA
204 West 4th St., Santa Ana CA 92701 / 657-266-0855