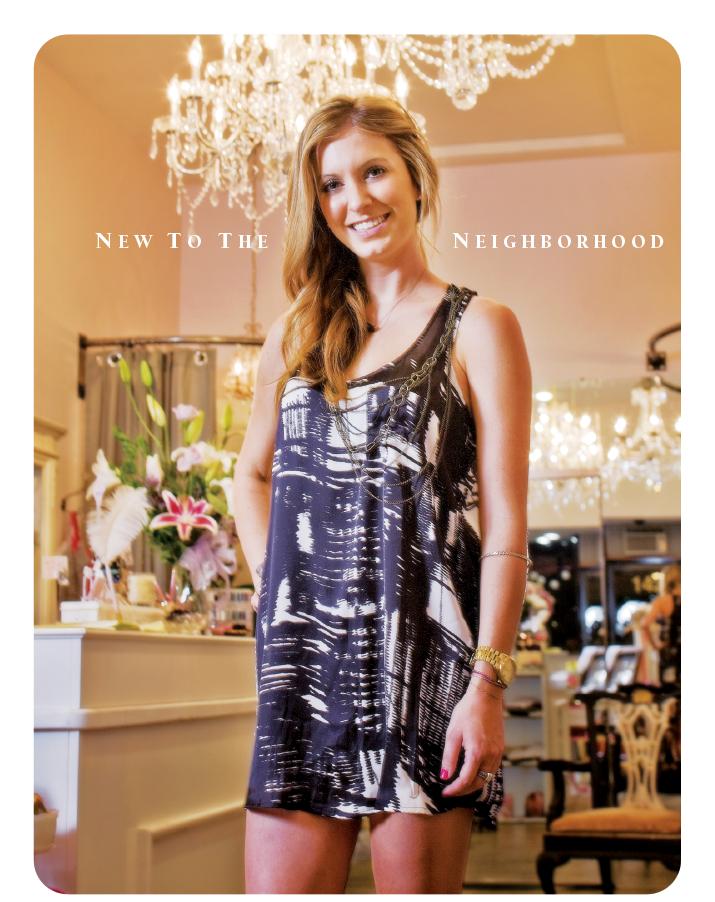 A Chapman University grad, Lauren Leigh Miller brings her boutique offerings to Old Towne in the form of Laurenly, featuring contemporary apparel and accessories for women.
- - - -
Laurenly Clothing Boutique
"Chapman University graduate Lauren Leigh Miller always knew she wanted to open her own clothing store. Now her dream has come true in the form of Laurenly Clothing Boutique, a mecca for women's clothes and accessories in Old Towne.
A native of Orange County, Lauren studied PR and advertising at Chapman, later attending Parsons The New School for Design in New York City, where she earned her degree in fashion design. Focusing on contemporary, brand-name and boutique apparel, the store also features accessories including handbags, sunglasses and hats, not to mention jewelry from Lauren's own handmade line, Lauren Leigh Jewelry.
Seeking out a space in Old Towne, Lauren decided on a 500-square-foot store directly facing the crosswalk by Citrus City Grille.
"When I found the space, it just felt perfect," she said. "I love the location; it's ideal for me. I couldn't be happier."
A play on her first and middle name, Laurenly boutique evokes a lovely, feminine quality, as evidenced by the beautiful interior décor. Lauren designed the look of the store to complement her choice of inventory, from tops, jeans and shorts to skirts, dresses, sweaters and jackets.
"I tried to mix different elements," said Lauren, whose in-store décor blends feminine touches with rustic wood pieces, a natural floor, light pink walls and elegant chandeliers, mirrors and display cases.
"The response since we've opened has been really great. People are very excited to see these offerings at affordable prices." For Lauren, who has worked with countless fashion designers in New York, her store fits a need for women's fashion here in Old Towne Orange.
"There is nothing like this here in Old Towne," Lauren said. "Everyone who's been in the store seems genuinely excited and supportive. The response so far has been great. I really do love Orange and the people here. It's a great atmosphere and it feels wonderful to be a part of it."
Laurenly Clothing Boutique
142 North Glassell St, Old Towne Orange CA 92866 / 714-538-7467