Tracey Curtis - Nov / Dec 13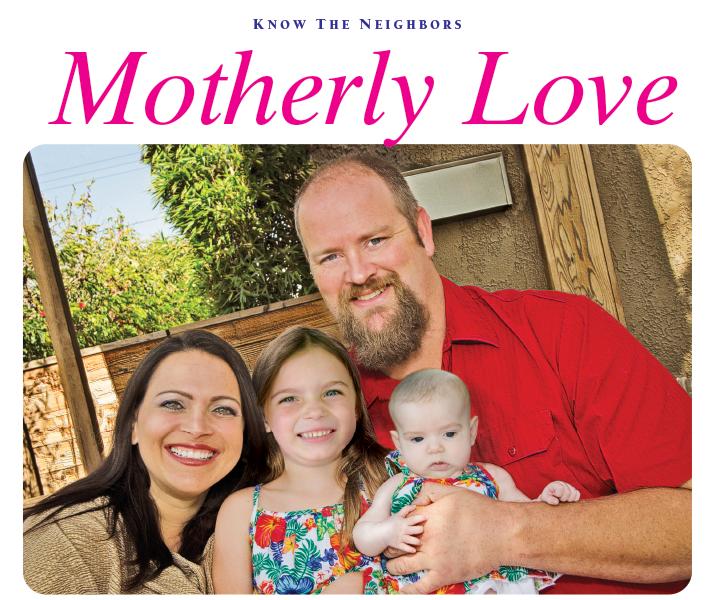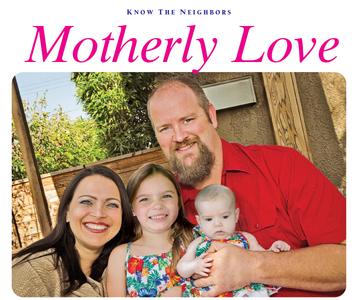 Tracey Curtis, pictured with her husband Jason and their daughters Tiffany Jo and Jianna Tessa.
The mother of a four-year-old daughter, Tracey Curtis thought she knew exactly what to expect with the birth of her second daughter this May. But nothing prepared her for the shock of seeing her newborn baby, Jianna Tessa, end up in the neonatal intensive care unit for three weeks following life-threatening seizures and complications.
"It was so difficult to come home without the baby at that time," says Tracey, a resident of Orange, who works for the Special Education department at Orange Unified School District. "The emotional ups and downs were tremendous. Neighbors, family and friends really rallied." Although she's still on medication, Jianna is making steady progress at home, getting stronger and more social as the weeks go by. Tracey and her husband Jason are finally seeing light at the end of the tunnel for their baby girl. They feel positive about Jianna's prognosis going forward.
"We have a routine in the morning," Tracey says. "My parents live close by and are very involved. It's been a bonding experience for the whole family. We've learned so much."
Members of Orange Plaza Rotary for the last seven years, the couple has spent countless hours volunteering in the community to help those less fortunate. Classic car enthusiasts, Tracey and Jason help put on the annual Orange Plaza Car Show, which is the major fundraiser for the club. Orange Sunrise Rotary helps seniors with home improvement, donates care packages to the homeless and much more.
On leave from work to take care of her daughter, Tracey relies on faith and determination to get her through challenging times.
"She's making so much progress, and we are finally starting to see that she is going to have a future. She and our daughter, Tiffany Jo, are our little angels. We're fortunate and very blessed."
Orange Plaza Rotary
Meets every Wednesday at 307 East Katella Ave, Orange CA 92867 / 657-333-5320