Megan Penn - Nov / Dec 13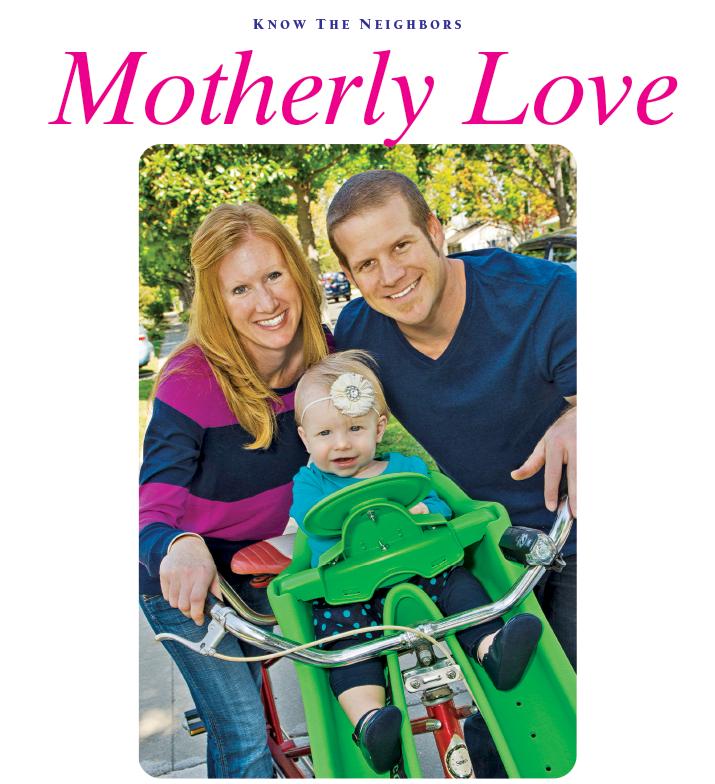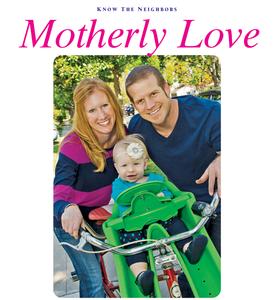 Megan Penn and her husband Travis enjoy taking their daughter Madison on treks through the Plaza, including to the weekly farmers' market that Megan helped to establish.
Megan Penn
Co-founder of the Old Towne Orange Farmers and Artisans Market, Megan Penn wants everyone in town to experience the joys of farm-fresh produce — and that would include her own one-year-old daughter, Madison.
"When we opened the farmers market in 2011, my biggest dream was to one day bring my own child here to really experience food," says Megan. "Now I get to walk her around the market and let her try little samples of sweet potato or grapes. It's so wonderful to watch. She just loves it."
For Megan and her husband, Travis, the path to parenthood was challenging. Unable to get pregnant, they sought the help of a fertility specialist. It took them more than two years to conceive, and now that Madison is celebrating her first birthday at the end of October, they can't imagine life without her.
"She's our little miracle," says Megan, a native of Orange. "I was born at St. Joseph Hospital of Orange and so was she. Having a baby puts things into a whole new perspective. The love that I have for my child is so mindboggling. There is nothing I wouldn't do for her."
A senior project planner for KTGY Group, an architectural and planning firm in Irvine, Megan took four months leave from work after the baby arrived. Now she works four days a week, spending quality time with Madie on her days off by taking her to the library for "baby singing" and reading classes, going to the Plaza for breakfast, or riding all together with Travis on the couple's tandem beach cruiser.
"For us, Old Towne Orange is the perfect place to raise a family," says Megan. "We really like going to the Plaza and sitting by the fountain. It's like a park, and Travis and I have met many other couples and their children there. Café Lucca is one of our favorite restaurants in town; it's very kid friendly, as is Rutabegorz and Ruby's Diner."
For this active mom, finding a balance between working and raising a child is always a trade-off.
"I feel really good that I still have time for Crossfit!" she admits.
Orange Home Grown Farmers & Artisan Market
303 West Palm Ave, Orange CA 92866