Rutabegorz Restaurant - Sep / Oct 15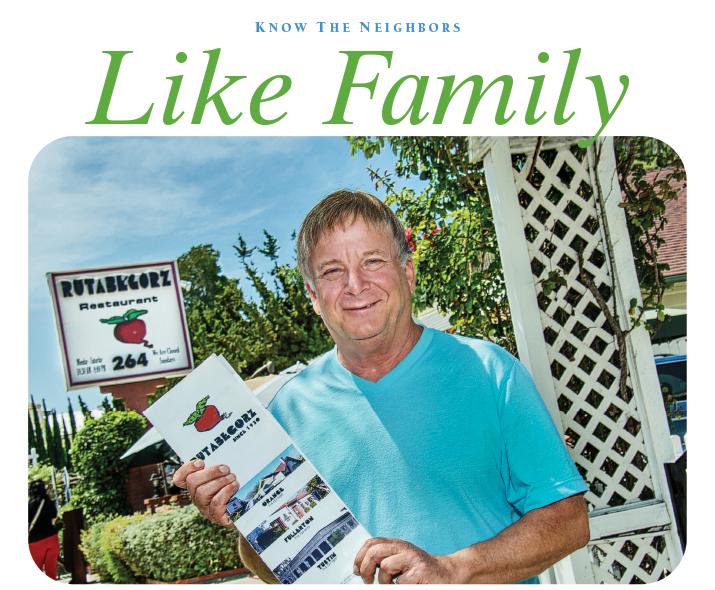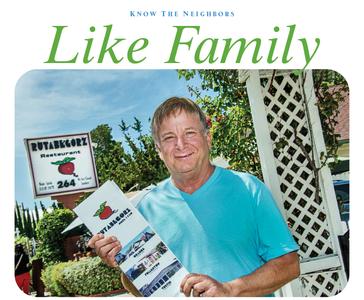 Rutabegorz owner Paul Berkman stands, menu in hand, in front of the Old Towne restaurant he opened in 2001. Fresh vegetables have been the hallmark of meals since he opened his first restaurant in 1970.
Rutabegorz Restaurant
When Paul Berkman started Rutabegorz in 1970, it wasn't even a business or open to the public. There were no meals, just pastries and coffee that Berkman simply enjoyed with friends. Thirty years and three locations later, Rutabegorz is a go-to for fresh food and has a menu half-filled with vegetarian options.
Berkman opened his first location in Fullerton, followed by a second restaurant in Tustin and then opened in Orange in 2001.
"I had looked in Orange since 1975," says Berkman. "I found this closed restaurant for sale and bought it without even looking inside. I knew I would never find another restaurant in an old house in Old Towne."
Though each of the restaurant locations offers something slightly different, the quality of food is consistent. The restaurants feature what Berkman describes as "old school vegetarian"—non-manipulated items featuring fresh veggies delivered six days a week. With how busy it gets, they run out of produce by the end of each day.
"We were very radical when we started," says Berkman. "We didn't have sugar on the table and no soda. When you go to Rutabegorz, you find a standard and something new."
Veronica Comeau, who manages the Orange location, says that part of Rutabegorz's appeal is how comfortable the customers are, many of whom have dined there for years. "We have a great patio that people love to sit on all year round. They feel like they're coming home. I also like it here, because I can be myself, and I don't have to be corporate."
At the Orange Rutabegorz, customers can find an exclusive breakfast special and desserts, and Berkman says that the location is part of what makes dining there special. "We're in a great old house with a history to it."
Rutabegorz
264 North Glassell St., Orange, CA 92886 / 714-633-3260