Discovering Your Cosmic Self - May / Jun 2017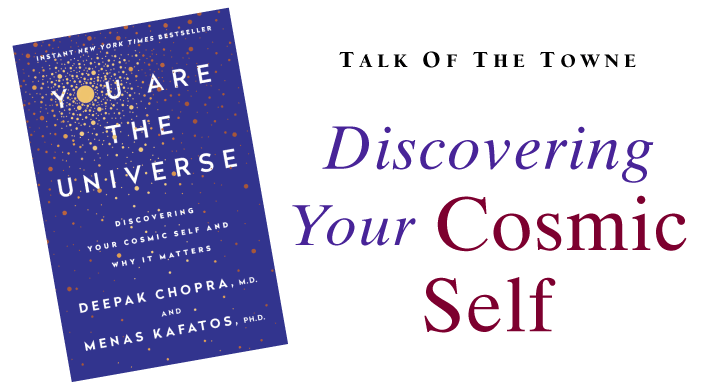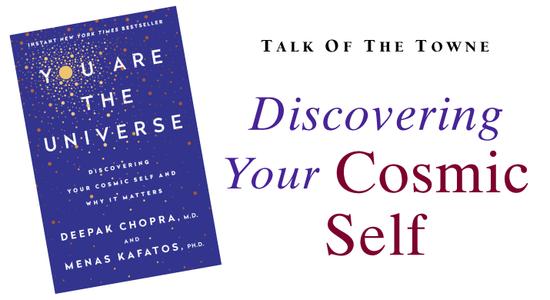 When it comes to the opportunities offered by Chapman University, many of them are of the once-in-a-lifetime variety. Such is the case with the May 13 Q&A and book signing with the authors of the New York Times Bestseller, You Are the Universe: Discovering Your Cosmic Self and Why It Matters.
The groundbreaking book is written by Quantum Physicist and Cosmologist Menas C. Kafatos, the Fletcher Jones Endowed Professor of Computational Physics and Director of the Center of Excellence of Earth Systems Modeling and Observations at Chapman University and Deepak Chopra, an internationally acclaimed author and speaker on New Age and alternative medicine, who is also an MD.
"While we don't claim that our point of view is the only one on this subject, we do make a methodical case to answer the question, what if the universe is reflected in every single human being?" says Kafatos, who met Chopra at a workshop in 2009 and began collaborating with him.
You Are the Universe, which took three years to write, explores the idea that everyone is a co-creator of their own realities and those realities extend into time and space. The book takes a deep look at our very existence and focuses on how our participation in the universe molds our realities.
Kafatos and Chopra cover in the book that living in such a participatory universe means that each of us can fully participate with our minds, bodies and souls and either embrace our realities or change them. The authors look at how with this knowledge we can transform the world for the better and all reach our true potentials.
The Q&A and book signing will be held Saturday, May 13, 2017 at 6 pm in Chapman University's Memorial Hall. The book signing will start at 7 pm. For more information, visit You Are the Universe.