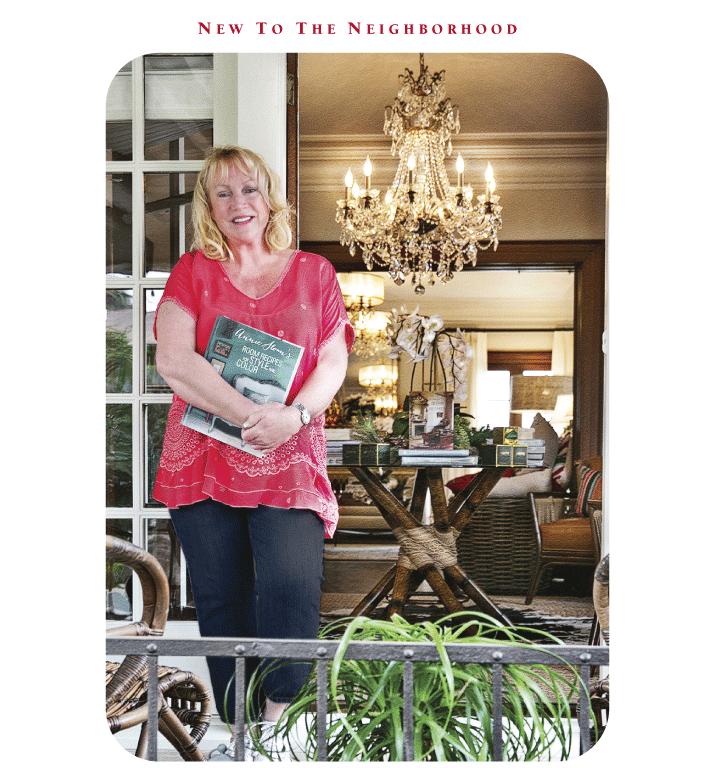 Proprietor of Duchess On Cambridge, Shelly Kim, has unveiled one of the most elegant home décor shops in all of Orange County. Each room of the historic home features fine furnishings, accessories, decorator items and more. Also offered are personalized interior design services with renowned professionals.
The Duchess on Cambridge
The wow factor takes center stage in every room, nook and corner of the incredible interior-design specialty store in Old Towne: The Duchess on Cambridge.
With an extensive background in retail and branding at Disney and Nordstrom, proprietor Shelly Kim brings her own special magic to transforming the former Higgins Interior Design and Consignment store into a stellar showplace of elegance and wonderment at 910 East Chapman in Old Towne.
"I wanted this incredible, historic building to be the crown jewel in this area of Old Towne," says Shelly, an interior designer and member of ASID, who resides in Villa Park. "The Higgins family's furniture store was in Orange for more than three generations. Many of their former customers have come in and shared with us a sense of community that is so special. I feel honored to be stewarding the next era of such a happy, beautiful home."
Showcasing interior décor and furnishings for every room of the house, the 3,800-square-foot store encompasses an array of lifestyle themes. The artfully designed media room, for example, features beautiful maple paneling, artwork, drapes and plush furnishings. The white-themed kitchen unveils upscale accouterments for entertaining. In the living area, you'll find a restored, historic Batchelder-tiled fireplace from the 1920s, and oak built-in cabinets impart an Art Deco look.
Shelly's team of top interior designers are on hand to advise clients or offer services. A renowned designer in Villa Park, Christina Moore has worked with high-profile celebrities throughout California. Specializing in comprehensive home design, Christina Argento has designed homes from the ground up. An architect, artist and designer, Darren Grant helped design the regal garden that surrounds the home.
Products are available for sale "off the floor" or by special order. The store also features a vast selection of books and catalogs used by professional interior designers.
The entire property, including the grounds, appeals to the senses, says Shelly. "We have 5,000 square feet of gardens. Some people say it reminds them of Roger's Gardens in Corona del Mar. It's so inviting outside, you could just sit out there all day."
After purchasing the property in 2015, Shelly devoted lots of time and resources toward renovating the 1923 Mediterranean-Style home. Many of the original architectural elements are still intact, like the elegant crown molded plaster.
"The infrastructure was in poor shape, unfortunately, so we probably took a year longer than we had hoped with the renovation," says Shelly. "It was a labor of love, and I loved every minute of it."
The Duchess on Cambridge
910 East Chapman Ave, Orange CA 92866 / 714-602-9457