Sierra Produce - Sep / Oct 19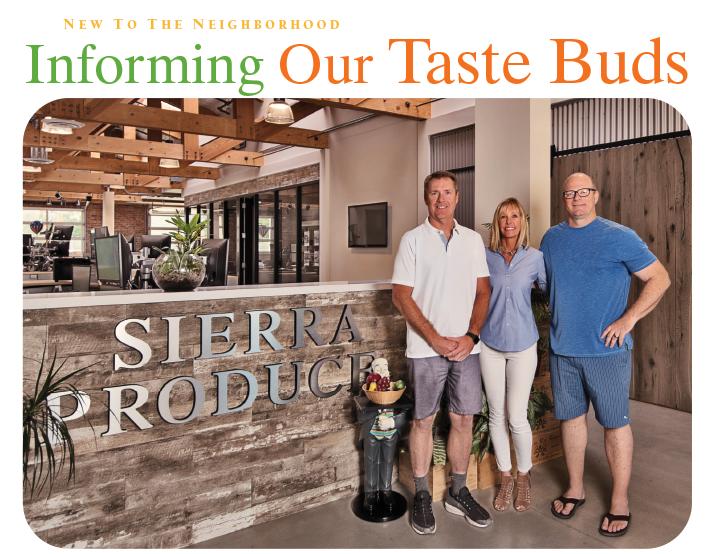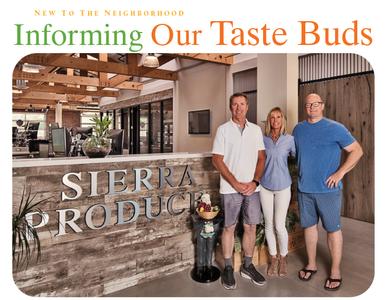 Brian Groh (from left), Carolyn Berndt and Roland Berndt are proud to open Sierra Produce's newest office in such a historic location. They're excited to bring younger generations to the business via the Old Towne office and look forward to being a part of the evolving community.
Sierra Produce
For the past 30 years, Sierra Produce CEO and President Roland Berndt has operated in the produce industry. He started right after graduating with an agricultural business degree from the University of California, Davis. Five years after he entered the industry, he founded Sierra Produce, which imports and ships fruit from national and global producers.
The company started in Orange County, and they had several locations in the area before moving to Old Towne. "I've always wanted an office building that was vintage, comfortable and nice," says Berndt. "We spend more of our waking hours at work than we do at home, so I also like that there are so many restaurants nearby."
Sierra Produce, located near Taco Adobe and across the street from the new Metrolink parking garage, isn't the only company Berndt runs out of the Old Towne location. The space also houses transportation company Black Rhino Express, real estate businesses Anahoe Properties and Pacific California Properties, as well as Berndt National Investments.
However, Berndt says Sierra Produce is his main company and the one that challenges him the most.
"The produce business has a lot of adrenaline," he says. "No two days are the same. It's the type of business where it's non-stop action, and none of my other companies are anywhere close in terms of activity."
Most of this activity comes from the fact that Sierra Produce deals mostly with international producers. This is a change from the old ways of the produce industry and allows Berndt's company to supplement national retailers during the winter months when local production is not available.
"When people were looking for nectarines 30 years ago, you'd just have to get them during their season, so maybe three months out of the year," says Berndt. "Now, you can get products from the rest of the world to United States & Canada all year long."
Sierra Produce CFO and COO Brian Groh says that the company sources products from locations like Argentina, Peru, Chile, Mexico, Italy, Greece and New Zealand, and it sells to a wide variety of customers. The commodity line includes items like grapes, apples, berries and stone fruits.
"The produce business is a very fast-paced industry," says Groh. "We are challenged every day by dealing with products that have a short shelf life, and we need to maximize the value of the product to both the grower and customer."
Sierra Produce may be new to Orange, but Berndt values the historical elements and value the city holds.
"We're happy to be new business owners in the area, and we look forward to being a part of the Orange community," he says. "We want to keep these historic characteristics alive."
Sierra Produce
145 North Lemon St., Orange / 657-229-6100