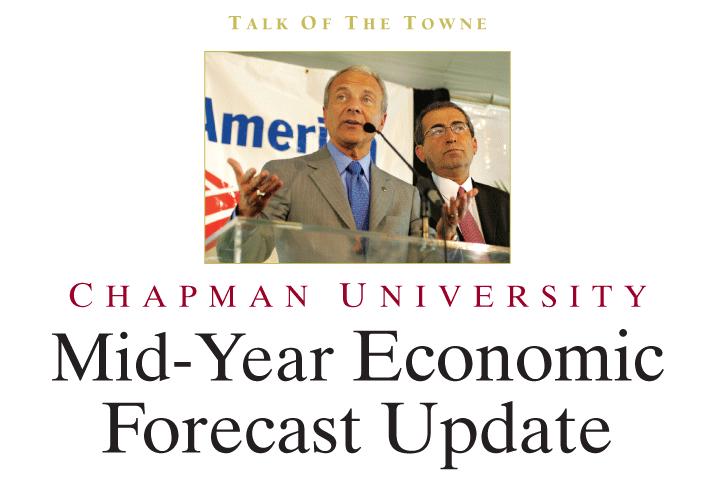 In the January/February issue of the Plaza Review, we reported the findings of the 34th annual 2012 Chapman University Economic Forecast Update. The recently-released June 2012 Economic & Business Review covering the U.S., California and Orange County economic forecasts for 2012-13, revealed that for the most part, their predictions have come true.
According to the new report, which comes out of the University's A. Gary Anderson Center for Economic Research, while they did not call for a recession in the December forecast, they did project relatively weak growth between two and three percent through 2012, and that has held steady. They also projected that consumer spending would stay strong enough to keep what they call a lethargic recovery moving along slowly, and that has also happened. As a result, they are not modifying their previous report.
Moving into 2013, the forecast is somewhat brighter. They believe that there will be a housing recovery and that the rate of foreclosures will continue to fall and that housing affordability will reach an all-time high. They also believe that housing prices will increase, causing a rise in household net worth. They do say, however, that this nascent recovery of housing will be tempered by what is happening globally in regards to the Eurozone weakness, which will affect the U.S economy.
The report also shows a slight decrease in unemployment and a continued rebound in construction, as well as overall job growth, which will lead to personal income growth and increased consumer spending.
Select to view Chapman University page.
Select to view 2012 Chapman Economic Forecast article.