Joe Moreland - Sep / Oct 13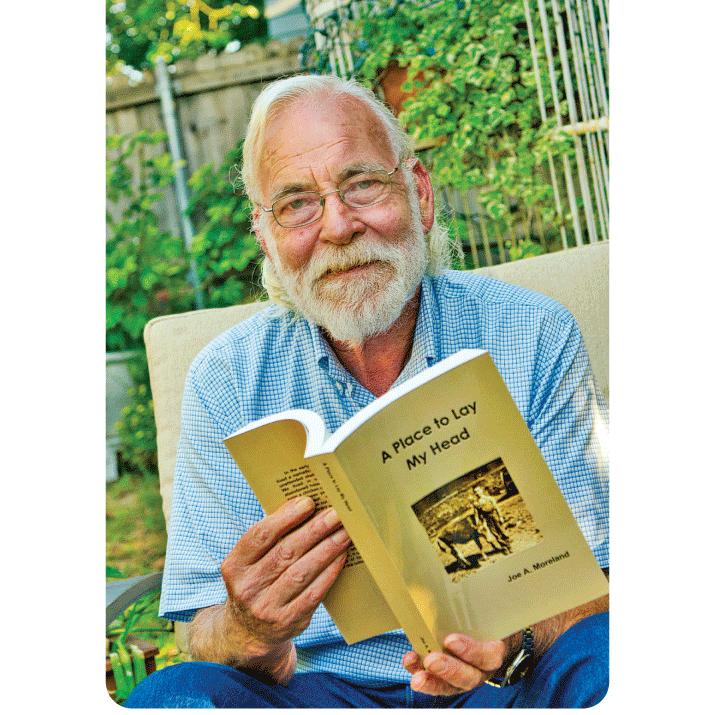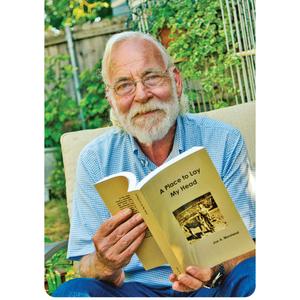 In his self-published memoir, Old Towne resident Joe Moreland chronicles his unorthodox childhood growing up in a vagabond family that lived on the outskirts of society.
For author Joe Moreland, life in Old Towne is a far cry from his childhood in the Pacific Northwest where he and his family lived like nomads in abandoned cabins, tents and even in an old school bus. But growing up on the fringes of society provided many joys and benefits, says Joe, age 70, who has recently completed an autobiography about his upbringing titled: A Place to Lay My Head.
Taking 10 years to write, the book reads like a slice of Americana in the style of Huckleberry Finn. Joe chronicles the years when his parents slowly, but somewhat reluctantly, lifted themselves out of the post-Depression era into contemporary society, finally building a house that had running water, electricity, and a place for the family to lay their heads.
"My parents grew up during the Great Depression and acquired a mentality of resourcefulness," recalls Joe. "We were vagabonds, taking possession of unattended shelter wherever we could find it, with no neighbors for miles. It gave me a sense of independence. I could take on any challenge in life, whatever it was."
Writing the book in a conversational tone so that he could share his stories with his grandchildren, Joe recounts fascinating vignettes of his childhood, such as the time his father became the unofficial caretaker of a garbage dump near Mapleton, Oregon.
"I can tell hundreds of stories about living at the dump and the social stigmas attached, but also about the opportunities to make money from discarded scraps so that I could afford to go to college," Joe says. "I found all sorts of trash, trinkets and treasures and turned them into useful items, like a telescope I built from old camera lenses."
Despite their poverty, Joe did well in school, earning scholarships to help him attend Oregon State University. His love of the outdoors led him to work for the U.S. Geological Survey, where he conducted groundwater investigations in California, Idaho and Montana and was eventually promoted to chief of the Montana district office. He later served as manager of a groundwater research project in the United Arab Emirates. Joe honed his writing skills during his career, receiving the Meritorious Service Award in report writing from the Department of Interior.
Retired 13 years ago, Joe enjoys the simple life. Not surprisingly, his favorite pastime is camping.
"It's invigorating to sit by a campfire with no solid walls around you to block out nature's wonders," he says.
Sold in bookstores and gas stations in Oregon, the book can be purchased from Lulu.com. Digital versions are available online at Amazon.com, BarnesandNoble.com, and Apple's iBookstore.
---
Published in the
Sep / Oct 13
edition of the Old Towne Orange Plaza Review Article Written by Karen Anderson, photos provided by Jeanine Hill
View More Articles