Vietnam Veterans of America - Nov / Dec 12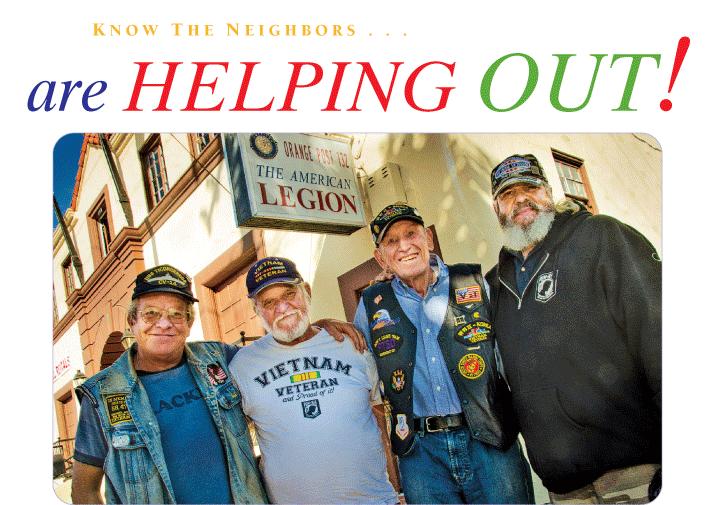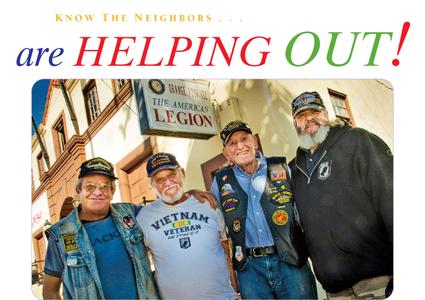 The Vietnam Veterans of America Chapter 1024 has relocated its monthly meetings to the American Legion Hall in Old Towne. From left, David Tilson, board secretary; Greg Gillaspy, chapter president; Roger "Buck" Rogers, veteran; and Jim Torres, chapter vice president.
Every Wednesday night at the Plaza, the weekly flag-lowering ceremony attracts veterans from across Orange County to honor those who serve and have served. Among those regularly in attendance are members of the Vietnam Veterans of America Chapter 1024, which has recently relocated its monthly meeting site from Brea to the American Legion Hall in Old Towne.
It's the perfect fit for the local chapter, says Chapter President Greg Gillaspy, an Orange County native who served in the Navy during Vietnam.
"We hold the meetings on the third Wednesday of the month right after the ceremony in the Plaza," he says. "Last month was our very first meeting in Old Towne. I know the guys are very excited about coming into Old Towne because of the association with the flag-lowering ceremony. It sets such a patriotic mood right before our meeting."
According to Greg, the VVA provides a supportive and bonding environment for veterans while offering opportunities to participate in community-oriented projects and activities. Most of the chapter's members are Patriot Guards, for example, who offer motorcycle escorts for military funerals. The chapter also assists members who struggle with PTSD and other coping challenges.
"Our chapter is part of a national organization founded with the idea of keeping veterans engaged in activities that give them pride," says Greg. "The chapter is open to anyone within driving distance who wants to attend. When a veteran comes home and has issues, he might try to drown his troubles with a bottle or prescription drugs, but that doesn't solve his problems. What we've found that works better than anything is veterans helping veterans. It's amazing when brother helps brother how quickly they start to heal."
Greg says the American Legion Hall provides a beautiful and historic setting for their meetings. Additionally, the flag-lowering ceremony inspires camaraderie and a spirit of celebration throughout the community.
"We get a lot of people who don't have a connection to the military but love what we're doing at the ceremony and want to be involved," says Greg. "We're also getting a lot of Afghan and Iraq war veterans, including wounded warriors, plus World War II veterans. They've heard about the event and can't wait to come out and be a part of it. It's like a family now."
For more information on the VVA, please e-mail Greg.