Kristen Gaborno, MA, MFT - Sep / Oct 12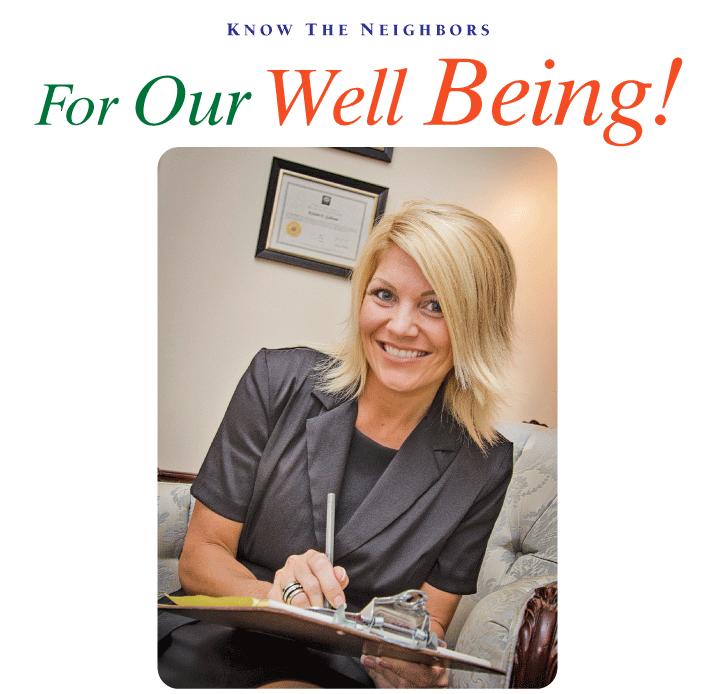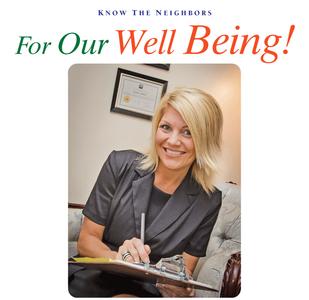 Kristen Gaborno, a licensed marriage and family therapist, assists clients in her
Old Towne
office located above the
Blue Frog Bakery
(recently moved to Old Town Tustin).
"Therapy can seem like a daunting experience, but it is what you make it," said Kristen Gaborno from her office in Old Towne. "Being able to talk to a therapist can help you move in a direction where you can start empowering yourself."
A licensed marriage and family therapist, Kristen earned her master's degree at Chapman University in Orange. She has worked in the Social Services field for 11 years, initially serving as a child advocate for the county's Child Abuse Service Team (CAST). She has also worked as program director of an adolescence drug and alcohol treatment center in the City of Orange and clinical director of an adult treatment center, also in Orange.
When assisting her clients, Kristen takes a two-pronged approach that combines Cognitive Behavioral Therapy with Solution-Focused Therapy, addressing everything from addiction problems to relationship issues, anxiety and depression.
Located above the Blue Frog Bakery at 134 South Glassell, her relaxed and comfortable office provides a comforting setting for clients, says Kristen.
"A lot of my clients can walk to their appointments, and they don't feel like they are entering a medical office atmosphere. They grab a cup of coffee and come up to the office."
Kristen sees a range of clients, including children, teens, adults, couples and families. Family sessions often deal with addiction intervention, co-parenting challenges or how to deal with blended families and stepparents.
"No matter the issue, all inquiries are welcome," said Kristen. "We will discuss together what the best treatment approach will be, determine what the emotional investment level is, and talk about what to expect in terms of long-term or short-term plans."
Happy with her location in Old Towne, Kristen enjoys being part of the community. She attends local community-building events, as well as frequents the many restaurants and shops in town. Her main focus, however, continues to be the health and well-being of her clients.
"Sometimes in life, problems arise when we feel that our needs are not being met," she said. "Through therapy, it's possible to feel validated and heard, so that we can learn to live a more fulfilling and purposeful life."
For more information, visit KristenGaborno.com.
Kristen Gaborno, MA, MFT
222 West Main Street #203
,
Tustin
,
CA
92780
/
949-697-1091
---
Published in the
Sep / Oct 12
edition of the Old Towne Orange Plaza Review Article Written by Karen Anderson, photos provided by Jeanine Hill
View More Articles