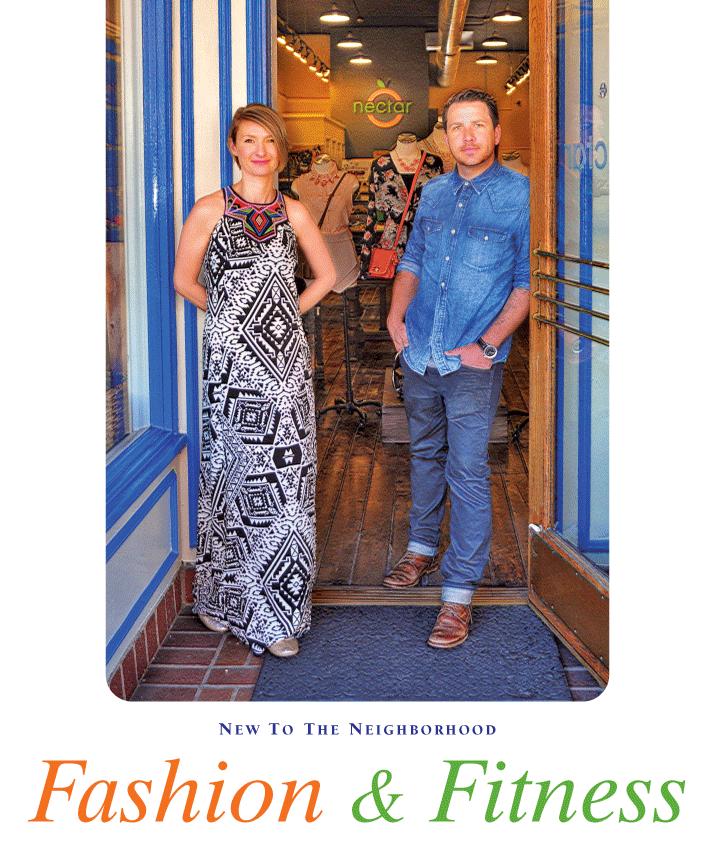 Tricia Kelly and her husband, David, have opened a third location for their Redlands-based Nectar Clothing, a successful line of Made-in-the-U.S.A. apparel for college-aged girls.
Nectar Clothing
It took three years for Tricia Kelly, co-owner of Nectar Clothing, to find just the right space to open a new store in Old Towne Orange, but for the Redlands-based fashion retailer, it was worth the wait.
Located at 115 North Glassell, Nectar Clothing caters to the college-aged girl seeking dresses, jeans, casual California styles, scarves, hats, shoes, necklaces and accessories. With 80 percent of her clothing line made in the U.S.A., Tricia says the response to the new store has been tremendous since the grand opening this past December.
"We've had so many repeat customers already," says Tricia, who along with her husband David own two other Nectar stores in Redlands and Downtown Claremont, as well as a jeans store named denM, also located in Redlands, in addition to a thriving online business at NectarClothing.com.
"We started denM nine years ago when designer jeans were really popular," says Tricia. "Then we decided to open another store with the concept of designer-inspired clothing that is price conscious. As soon as we opened Nectar five years ago, it was wildly successful. Girls like to buy clothes, and here in Old Towne, we have the added benefit of an older demographic as well."
The couple's team of employees, including a district manager, provides sterling hospitality, striving to make customers feel like family when they walk in the door. Tricia provides lots of positive motivation for her employees, including taking them on employee retreats.
"We also like to connect with our fellow merchants and be really good neighbors," she adds. "We want to cultivate partnerships and shopping events together here in Old Towne. It's such a positive environment here, and it reminds us so much of what we love about Redlands. We made all the right decisions by coming to Old Towne, and we feel very blessed."
Nectar Clothing
115 North Glassell St, Old Towne Orange, CA 92866 / 714-639-4900