Etiquette for the Business of Life - Sep / Oct 13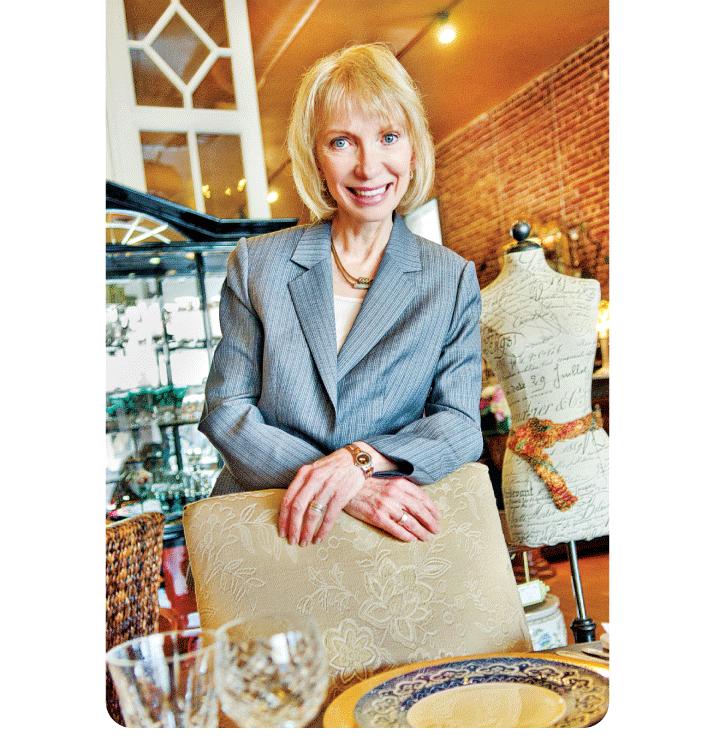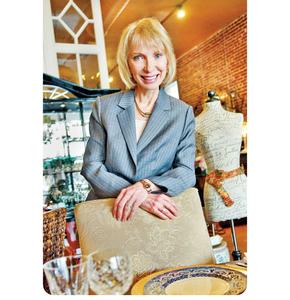 Candace Smith
shares the fine art of etiquette with clients of all ages. Identifying with the struggles of learners everywhere, Candace teaches others how to easily navigate through a multi-course dinner, cocktail conversations, social introductions and more.
Old Towne resident Candace Smith never felt entirely confident in social settings. So imagine her anxiety when she found herself having to attend prestigious, diplomatic events after her husband, Dr. Vernon Smith, received the Nobel Prize in Economic Sciences in 2002.
"I would come into a room to meet people, hold my breath and smile," says Candace, founder of Etiquette For the Business of Life, based in Orange. "After a long time of fumbling around, I finally decided to take a course in etiquette in Atlanta, Georgia. As soon as I finished the first class, I accompanied Vernon to Scotland, where he met with important dignitaries. I knew exactly what to do and realized I had to find a way to share etiquette and teach the skills to others, because it is an art in need of revival."
Providing personalized classes to people of all ages, Candace teaches skills in personal interactions, the art of conversation, table manners, greetings, letter writing etiquette and more. She recently held a workshop for middle school students at the Dragonfly Shops & Gardens in Old Towne, as well as a presentation for Chapman University sorority recruiters as part of the campus Greek Life events.
Teaming with Affaire de Coeur in Old Towne, Candace also conducted an in-store talk about how to handle a plate of appetizers, a glass and a napkin in your left hand while greeting people with your right hand — a common dilemma most people have experienced at cocktail parties or networking events.
"I love the idea of helping others be more comfortable in their personal space," says Candace, who holds a master's degree in education. "It's not hoity-toity at all; it's a way to feel more confident in your daily interactions with others."
Although Candace has dined with kings and queens, she says knowledge of etiquette helps in all settings, whether you are out with friends, at work, shopping, attending a charity event, dining at a business lunch, or even stuck in traffic. The techniques she teaches can enhance every aspect of your life. Classes, retreats and seminars are available for individuals, groups, schools, businesses, clubs and organizations.
"To be honest, there is as much learning going on with me, as there is me helping others," says Candace. "I'm teaching this because I know others can benefit too."
For information, visit Candace Smith Etiquette, or contact Candace at csmith@eftbol.com
---
Published in the
Sep / Oct 13
edition of the Old Towne Orange Plaza Review Article Written by Karen Anderson, photos provided by Jeanine Hill
View More Articles