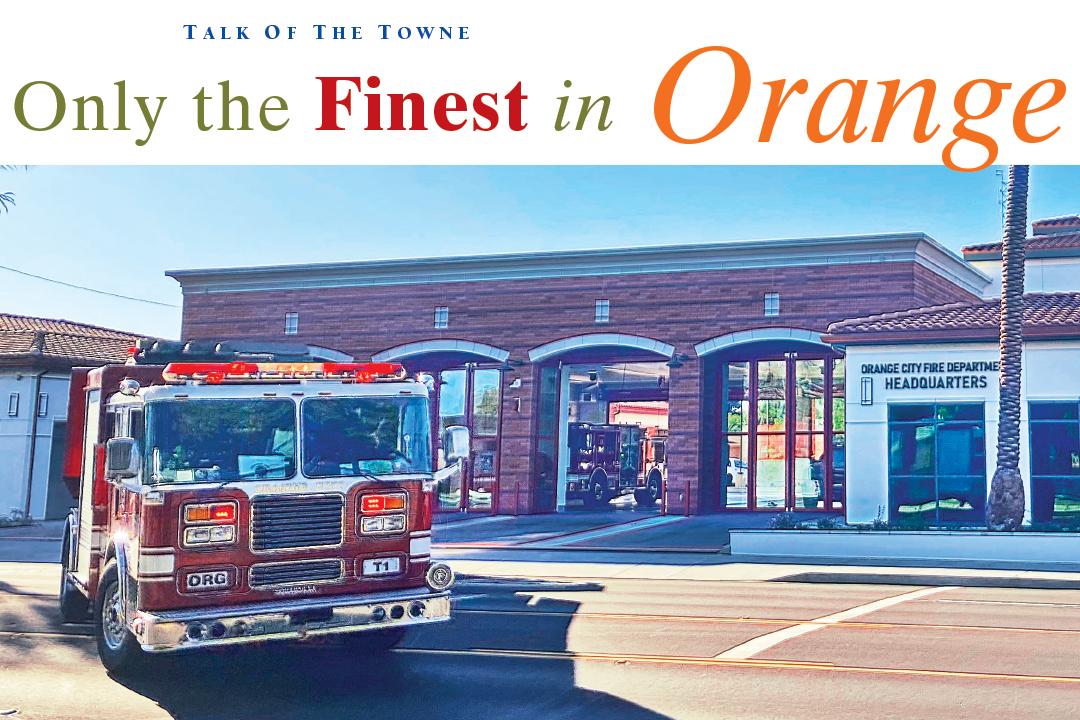 In the 1960's, Orange City Fire Department's Station No. 1 was considered a state-of-the-art facility. The two-story building had the newest architectural flares, a central location and every child's favorite feature, the fireman's pole. In recent years, however, the building required seismic modifications. The cost of retrofitting the building to remodel proved more expensive than building a new fire station.
Ground broke for a new fire station in January 2021 on East Chapman Ave. at the former location of the Orange County Fire Department Station No. 1. (The location hadn't been used for a number of years.)
During the design of the new facility, the Orange City Fire Department command staff traveled to several stations in the Los Angeles and Orange County area to see what features other fire stations had incorporated that could be of value for the new Orange fire station.
A year and several months after ground broke, the new fire station was completed this year. The command staff moved into the new facility in early September, while the suppression personnel moved in afterward.
"At six o' clock in the morning, the command staff and the firefighters who work at the station went down the street to the old station," says Deputy Fire Marshall Ryan O'Connor. "We got all the rigs that were stationed at the old station and drove them down Almond with lights—no sirens. It was early in the morning, and we drove slowly. Just a personal ceremony for us. We drove the rigs into the new station and pulled them out onto the station apron and put the flag up. Five minutes later, we got our first call. Boom. Rescue One goes out and Engine One goes out. That's how quick it was."
Now just a half mile east of their old location, the new amenities of the building make the job safer, easier and more comfortable for the firefighters. Individual air-conditioners are available in every room, including the offices and sleeping quarters. They now have a fully automated alert system, and the sleeping quarters are closer to the trucks, making for quicker response time. "The space planning is a lot better at the new, state-of-the-art station," says Matt Nelson, Administrative Captain.
Being located directly on Chapman also allows the trucks to pull out more easily than before on account of the street being four lanes rather than the previous two-lane road they were located on. Additionally, they now have a drive-through station, which allows them to return to the station and pull directly through the back rather than having to reverse.
"Backing is problematic for fire departments because of the risk of accidents," O'Connor says. "Reducing having to back up is very helpful."
The new fire station building is located at 1176 East Chapman Ave. They can be reached at 714-288-2500 for non-emergency inquiries, or 9-1-1 for emergency situations.