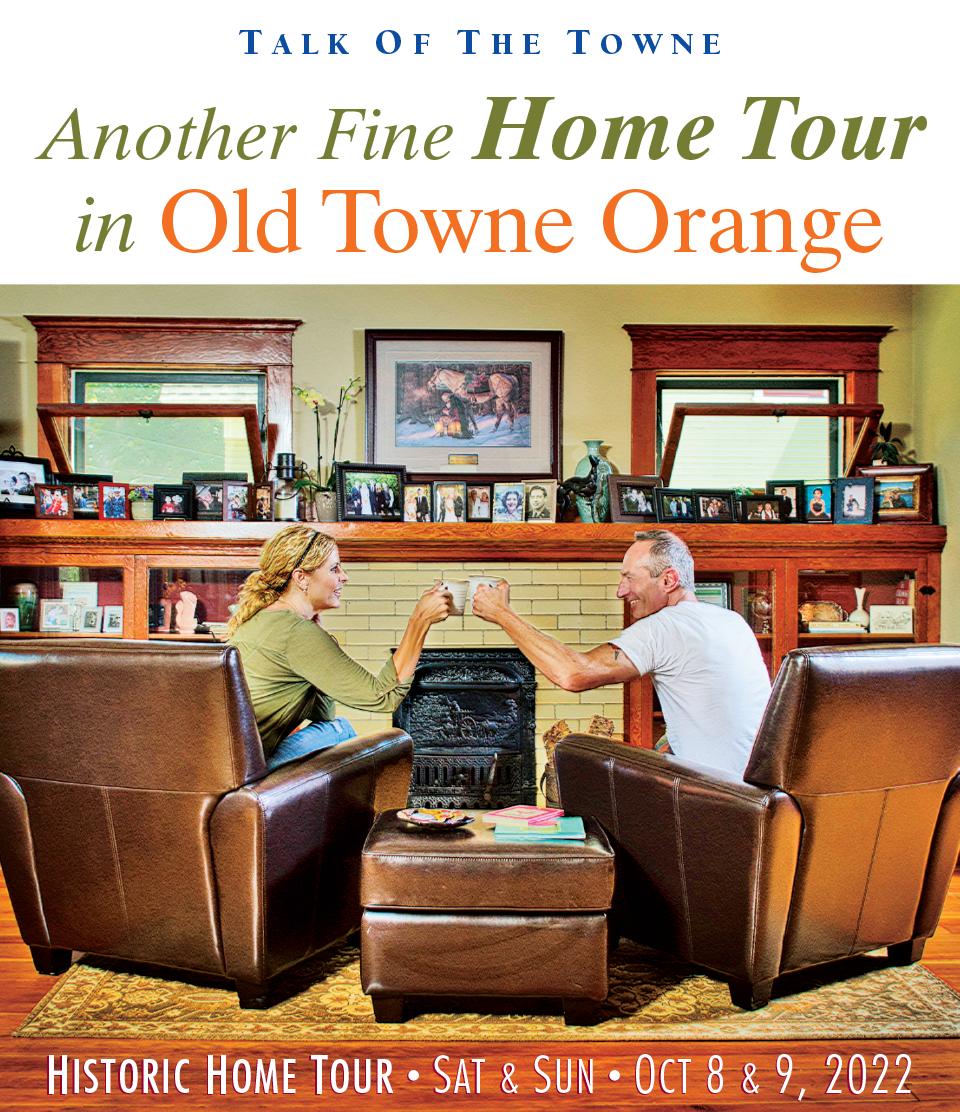 Some of Old Towne's most fascinating structures from the last century will be on full display when the Historic Home Tour returns after an extended absence.
"Old Towne Preservation Association (OTPA) holds the home tour as a fundraiser to support our mission to protect, preserve and enhance the historic character of the Old Towne area and other properties that OTPA deems of historic significance," states Chris Glos, OTPA Chairman of Fund Development. OTPA achieves this "through education, communication and community involvement."
OTPA was founded in 1986 "because developers were tearing down old homes; many of them 75 years old," explains OTPA President Sandy Quinn, who lives in a 115-year-old residence. "They were being replaced with new places and apartment houses. A bunch of street fighters said they were ruining the DNA of Old Towne, went to work, and all the sudden, the City Council paid attention and started respecting preservation. They stopped the developers."
Held every two years, the Home Tour was postponed in 2020 due to COVID-19. Four properties in this year's tour are residential; two are businesses.
A circa-1905 Classic Box is being restored and transformed into The Richland, a boutique hotel and events venue. "Richland was the original name for the City of Orange, but in 1873, the town was renamed when the U.S. Post Office rejected a post office application because there already existed a city named Richland in California," says Glos.
The circa-1918 Villa Park Orchards Association Packing House owned by Chapman University is slated to become the school's Sandi Simon Center for Dance.
Glos assembles a committee to determine which places to include in the tours. They identify small groupings of various style homes and buildings with preserved features of interest.
Mike and Bonnie Gracia's 1910 Craftsman bungalow is among the dwellings represented on the tour. It was also featured several years ago, but some changes have been made since then. They have added a stream and redwood trees. "Craftsman homes were built to blend in with the natural surroundings of the land. It's all about nature," Gracia says.
Additionally, a full perimeter cellar dug out by the original owner was made into a speakeasy. "It consists of a pool table, coppertop bar, lounge area, gunsmithing area and a small gym. All done with an old-world feel and reclaimed wood from a 1919 nursery in Gardena," explains Gracia.
A few of the home's notable items include a 1920s stove, a genuine, fully functioning U.S. Army cannon heater used in various wars from the 1930s-1970s and a Union rifle box from the Civil War with script writing (located in the master bedroom). Gracia presumes it belonged to home builder/initial owner Jeremiah Marks, who served in the Union Army.
Quinn believes the home tour is unique because it "takes place in a historic residential district. Old Towne is the largest in California. We have 1,400 homes built during or before 1940, all clustered in a neighborhood of quaint tree-lined streets with a university as one of the centerpieces. The main centerpiece is the historic Plaza."
A few classic era-specific Ford model cars will be parked in front of a house during the tour. "It gives people a nice visual snapshot of what this area might have looked like 100 years ago," says Glos.
All told, the home tour is "educational, entertaining and a form of exploration," says Quinn. "You get to travel back in time to see private homes the way they were when originally built."
The tour runs October 8-9, 2022 from 10 am-4 pm (one location closes at 2 pm), www.OTPA.org, 714-639-6840, $30 members, $35 non-members