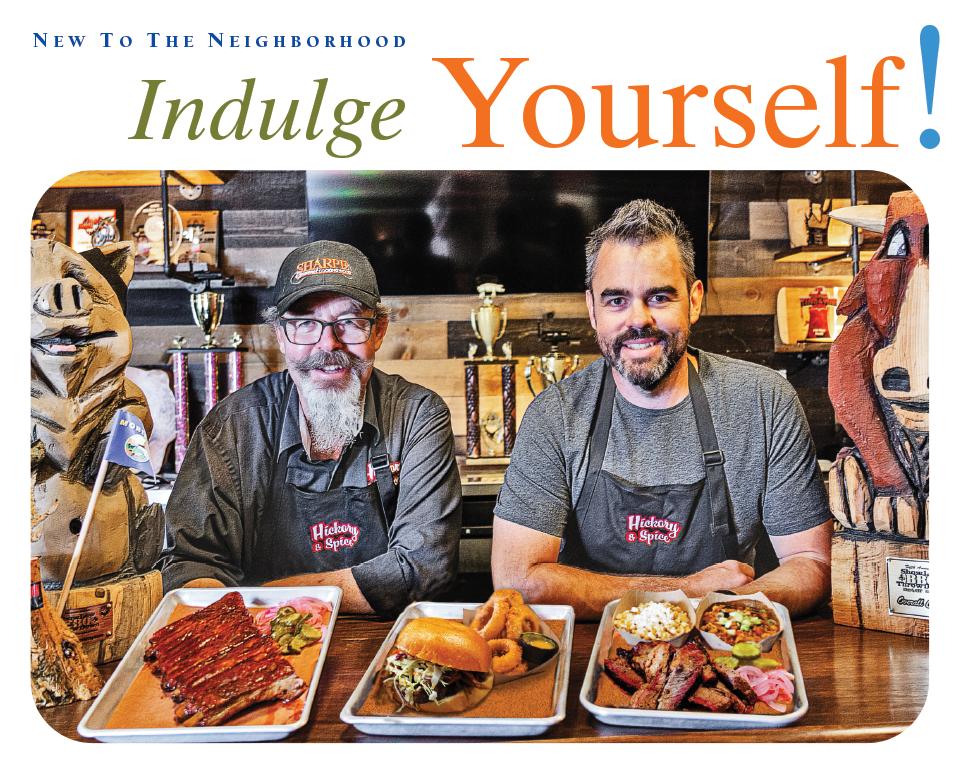 Hickory & Spice
Hickory & Spice, a newly opened barbecue restaurant, has arrived in Orange just in time for summer. The eatery has been open on Tustin St. since early May, run by owner Rick Mysse and his son, Luke Mysse.
The Mysse family got their start in barbecue through the BBQ competition circuit in 2015. After a friend invited him to judge a competition, Rick was intrigued and encouraged to enter himself and his son in their first contest and was instantly hooked. At his second competition, Stagecoach's BBQ Festival, Rick's original brisket recipe took home first place.
"I had never been involved in something else that provides so much instant gratification," says Rick. "You set up on Friday, cook all night on Saturday, and by the end of the day, you're holding cash and trophies."
Rick realized that if he continued to take barbecue competitions seriously, he would have a shot at winning top-tier contests. Now, he has traveled across the country and participated in hundreds of competitions, including The American Royal World Series of Barbecue, the world's largest barbecue contest.
His barbecue has won him more than 200 trophies, and beef brisket is now the most popular menu item at Hickory & Spice. After retiring from the national BBQ competition circuit, Rick spends his time curating all the restaurant's dishes, including the brisket, which takes 22 hours to smoke.
"It's been incredible to see people's reactions when they eat our brisket for the first time," says Luke. "We're looking forward to maintaining that level of high-quality food and great taste."
Already, the restaurant's barbecue has been an enormous success. Though Hickory & Spice officially closes at 7:30 pm, they often close early because they've sold out of everything. The menu is filled with traditional barbecue dishes like pulled pork sandwiches, smoked turkey and sides of tater tots and onion rings, which have earned Rick the nickname, "Lord of the Rings."
"I never thought I'd get this far with barbecuing," says Rick. "Every day is another adventure. I'm constantly thinking, 'how much better can this get?'"
At the end of the day, the Hickory & Spice team is passionate about two things: barbecue and family. Luke works a full-time job but continues to help at the restaurant to support his father's dream, and his children and wife also lend helping hands.
"We want to share our passion for barbecue with Orange," says Luke. "Our goal is to be a place where people visit with their families and feel the same sense of passion and community we feel."
Luke says the Orange community has already welcomed Hickory & Spice with open arms and a sense of curiosity toward barbecue culture.
"The support the community has given us has been overwhelming," he says. "People are so willing to connect us with the right vendors and get this business started."
Hickory & Spice
2143 North Tustin St. Suite 6, Orange, CA 92865 / 714-202-5458