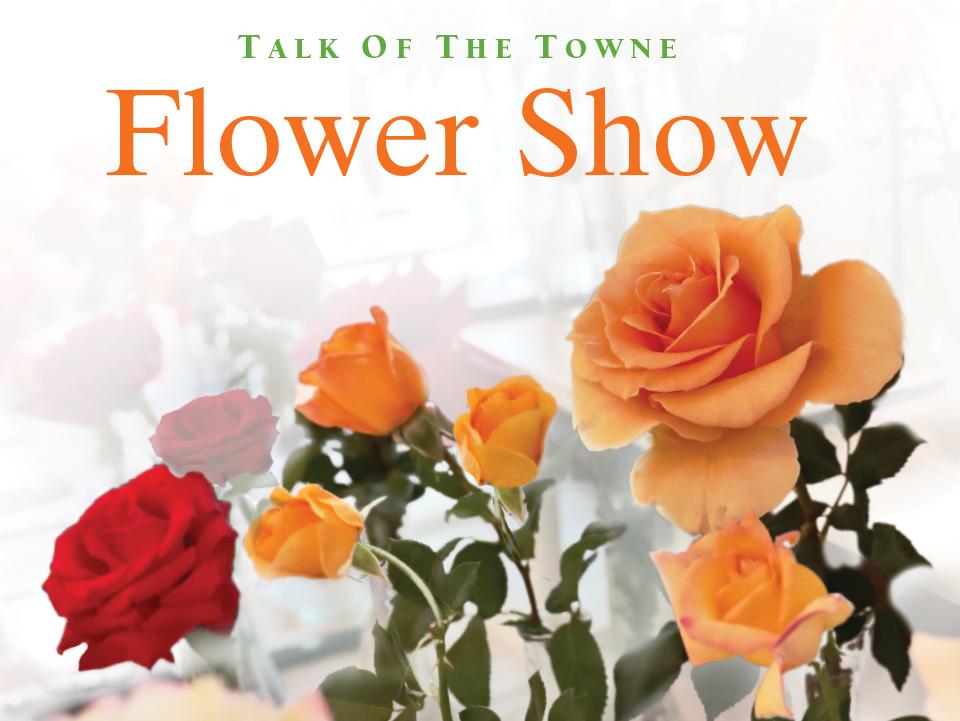 When it comes to longstanding traditions in Orange, the Woman's Club Flower Show just may be at the top of the list. For the last 82 years every April since 1937, the club has hosted a flower show at the clubhouse on Center Street.
The enjoyable event to be held this year on Thursday, April 25, features a plant competition and judging, as well as a luncheon, and a variety of vendors' booths, including the club's Sweet Shop and a plant booth. Admission is free. Flower show entries, which are professionally judged and awarded ribbons, are open to all amateur gardeners. The event also features raffle prizes.
It was the Flower Show that attracted Pietra Gaw, a member since 2011. "As soon as I went to the Flower Show, I was hooked," says Gaw, the chairperson for this year's show. She enjoys how the Flower Show draws club members and the community together.
"People unite to be a part of this beautiful event that raises money for Woman's Club of Orange (WCO) philanthropies," says Gaw of the event run by members, who are all volunteers. "The Flower Show literally makes us stop and smell the roses and encourages people of all ages to become gardeners or join the club."
The club may be a social one, but it brings in significant amounts of money each year for local charities, such as Casa Teresa, Orange Senior Center, Community Foundation of Orange, Friendly Center and House of Hope, says Mary-Ellen Manning, Publicity Chair. She is also in charge of the clerks at this year's Flower Show. "In 2018, we raised nearly $5,000 dollars in our fundraising projects.
If you're feeling unsure about entering the contest, don't be. "All amateur gardeners are welcome, and there is no entry fee to exhibit, says Manning. "Each year there are from 200-250 entries."
Entries are judged by professional judges, and the roses, which are one of the biggest categories, will be judged by rules of the American Rose Society.
WCO member Diane Day joined the club in 2006 after retiring. She is a lifetime gardener and rosarian, who tends the rose garden at the club throughout the year. She also enjoys entering the contest. Last year, Day won for Best Theme with her "Garden Magic" entry. This year's theme is Garden Serenade.
Day urges home gardeners to attend the show and enter. "The Flower Show is open to all amateur gardeners of all skill levels, and there is no entry fee," she says. "There are a variety of categories for adults and for children. Even if you don't want to enter, come to the show and admire all of the flowers and plants."
Day is also involved in the plant sale each year. At the beginning of the year, members get together for plant propagation parties. They care for the plants until the flower show, at which time they go up for sale.
To Day, belonging to the OWC is a bright spot for her. "Membership gives me purpose, and everyone needs that," says Day, a longtime resident of Orange Park Acres. "I've met so many nice people. We work hard, but always have a good time."
The 82nd Annual Flower Show will be held on Thursday April 25, 2019. Judging starts at 10 am. For more information about the contest, including entry times, or OCW membership, call Pietra Gaw at 714-836-5919, or email her at [email protected]. Find out more about the Woman's Club by visiting www.WomansClubOfOrange.org.