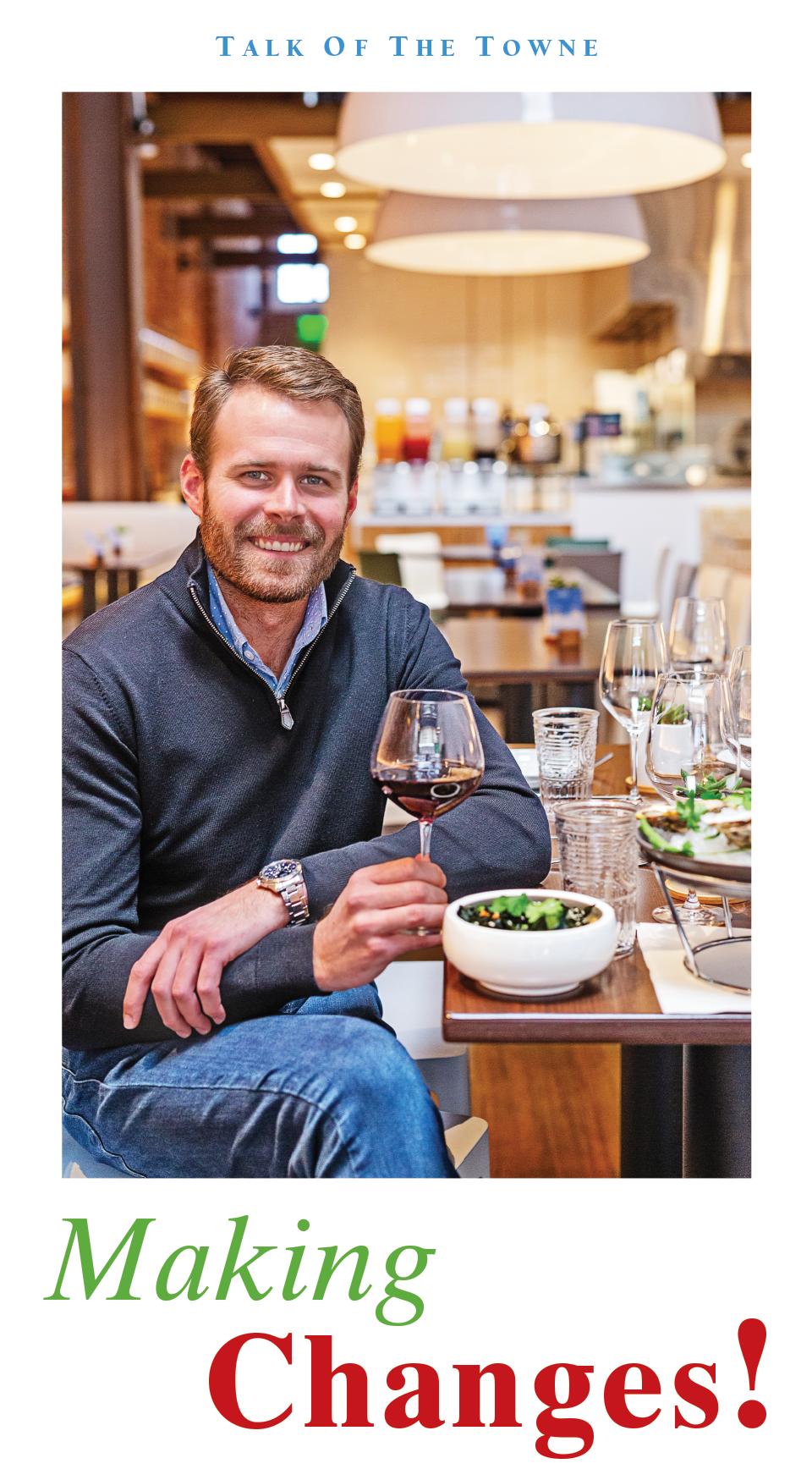 O SEA
Since opening the doors to his seafood restaurant concept, O SEA, in Old Towne Orange on June 1, proprietor Mike Flynn has listened to his guests.
"The way I was trained, all the answers you need to run your business and build the restaurant can be found by talking to guests," says Flynn. "They'll tell you what they like and what they don't like."
The original vision for the concept was to open a seafood restaurant "of time and place" reflective of the community in which it is located. In model and price point, because seafood is often more expensive, Flynn and his team worked to create a high quality, elevated product in a beautiful space but served at a better value to the guest. To accomplish that, O SEA opened in a counter-service model.
"To date, we have not been a full-service restaurant," says Flynn. "When a guest comes in, they receive a menu tour up front at the ordering counter. We call it 'fine casual.'"
Responding to the feedback they have received from guests, Flynn is continuing to change and evolve the concept.
"The community really seems to enjoy our food. The only consistent constructive piece of feedback we've received relates to the ordering counter," says Flynn. "For first time visitors, when they arrive, the menu is explained and recommendations are given as to what is in season, etc. We then take the order right there at the front counter, provide a number and water glasses and invite you to sit in the dining room wherever you like."
It was a model built for a more approachable price point and efficiency. The feedback is: "It's a comfy space. We like the food and want to stay longer and have another glass of wine, so give us the opportunity to do so."
"So, we are doing that," says Flynn. "We are going to eliminate the ordering counter from the restaurant."
Debuting in January, the phase two roll out of O SEA contains three key parts: a service model transition, new menu items and a new executive chef.
The first part is to begin operating as what would traditionally be considered a full-service restaurant. Guests will be able to make reservations for lunch or dinner, and there will be traditional waiter service.
The second part is a redesign of the entire menu format. New items will be added.
"You can't have a re-introduction of the restaurant without at least a couple new items, right?" says Flynn.
O SEA will introduce a large format 'build your own fish taco' concept featuring a grilled whole fish with tortillas, condiments and sides. They are also creating a cioppino, a classic seafood stew with O SEA's unique, fun take on it. And they are working on a chowder recipe, which they have not yet offered.
"Everyone likes chowder," says Flynn. "I love chowder. We'll still put our take on it, so it fits within the philosophy of the restaurant. We want this to be a West Coast Southern California-centric seafood restaurant."
What does that mean for chowder? Guests will find out in January.
They will also have lunch and dinner menu pricing and will slightly increase the portion size of fish, proteins, salads and entrée plates.
Part three is the introduction of a new executive chef, Carla Arce. The OC native has been the sous chef since the restaurant's opening. All the new menu items are her creations.
The layout of the restaurant will change modestly with the addition of a wine bar up front where guests can have a glass of wine and some oysters and just relax.
Fun fact: Guests are welcome to bring their own bottle of wine, but if you do, you must share one glass with someone in the dining room. (Check the website for details at https://eatosea.com)
"On busier nights when we have a few guests bring in a couple bottles of wine, there's people sharing wine in the dining room and getting to know everybody. It's really fun," says Flynn.
Flynn shares that an attraction of being in the Plaza is its legacy as a community gathering place for a number of generations.
"The community has welcomed us so openly," says Flynn. "We couldn't be happier to be here. It feels like we have lifelong friends with so many of our neighbors. This is the restaurant that our guests seem to be asking for, so we are going to give it to them."
O SEA
109 South Glassell St, Old Towne Orange, CA 92866 / 714-363-3309