Orange Fire Chief Sean deMetropolis - Sep / Oct 21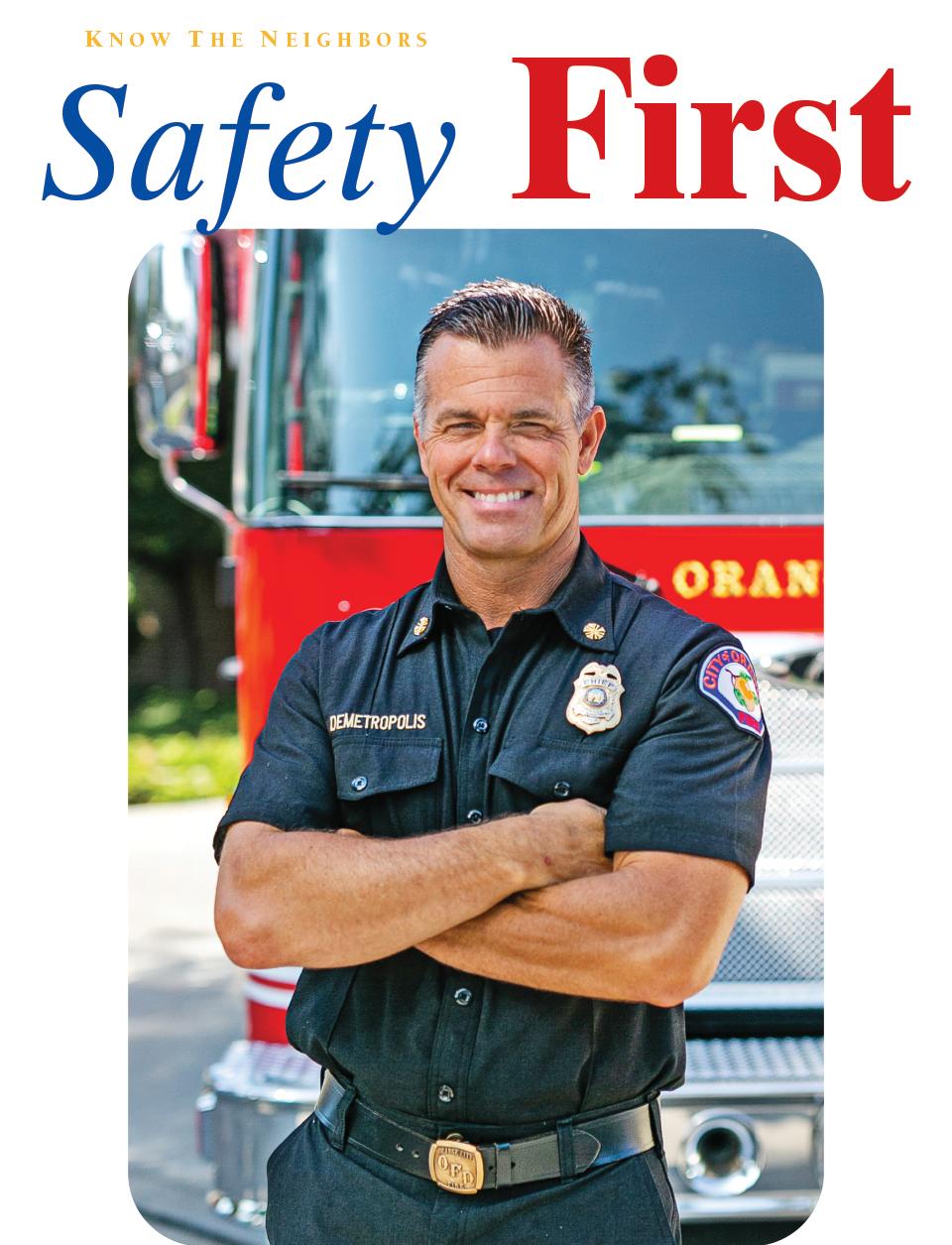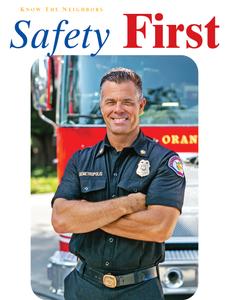 "The great thing about this job is every day is different," says Fire Chief Sean deMetropolis. "And since it's different every day, we come in and adjust to whatever the day is."
- - - -
Fire Chief Sean deMetropolis
Sean deMetropolis is nearing the end of his first year as leader of the Orange City Fire Department (OFD). He was appointed Fire Chief in October 2020, and has spent part of that time thinking about the decades to come.
"That's the way we need to do business here," he says. "We can't just focus on what's happening now. We also need to look ahead at what's going to happen in the future when we're all gone."
The major reason for that forward-thinking is deMetropolis has seen a lot of changes in fire service since he was hired as a firefighter with the OFD in 1995. And he wants the department to be prepared for what's next.
As he rose through the ranks, which included a 2008 promotion to Fire Captain and another advancement to Battalion Chief in 2015, firefighters and paramedics have been tasked with many added responsibilities. In addition to structure fires, they respond to calls about vehicle accidents, hazardous materials, urban searches and rescues, and even active shooter incidents.
"Just about anything you can think of when you dial 911, you're going to get the fire department," he says. "We need to be well-versed in any discipline that society and the public can throw at us."
And in the past year-plus, they did all that amid a pandemic.
Robert Stefano, the Deputy Chief of Operations, also has observed many changes during his 27 years with the OFD. For one, wildland fires were a rarity when he started in the mid-1990s. But last year, there were 28 such calls, and during this summer, nearly a dozen firefighters from Orange spent several weeks battling blazes in Northern California and Oregon.
"The entire department trains for wildland fires, and some of our folks receive even more on-the-job training, as they can be sent out to battle these types of fires for 14, 21 or 28 days in a row," Stefano says. "Truly, our wildland fire season is year-round now."
In another nod to the future, a new Fire Station 1 and Fire Headquarters is nearing completion at the corner of Chapman Ave. and Water St. Expected to open by mid-2022, the nearly 28,000-square-foot, $23 million facility will replace a station nearby that was built in 1968. In addition to a more spacious vehicle bay, equipment maintenance and storage areas, the new facility will offer space flexibility that will allow the Orange City Fire Department to meet current needs and better adapt for future missions, deMetropolis says.
"It's exciting—like getting a new house," he adds. "You're watching the house being built and you're seeing all the technology and other things going into it that will make it easier for us to do our jobs."
Orange Fire Station 1
176 South Grand St, Orange CA 92866 / 714-633-1313