Steve & Ruthie Shafer - Jul / Aug 21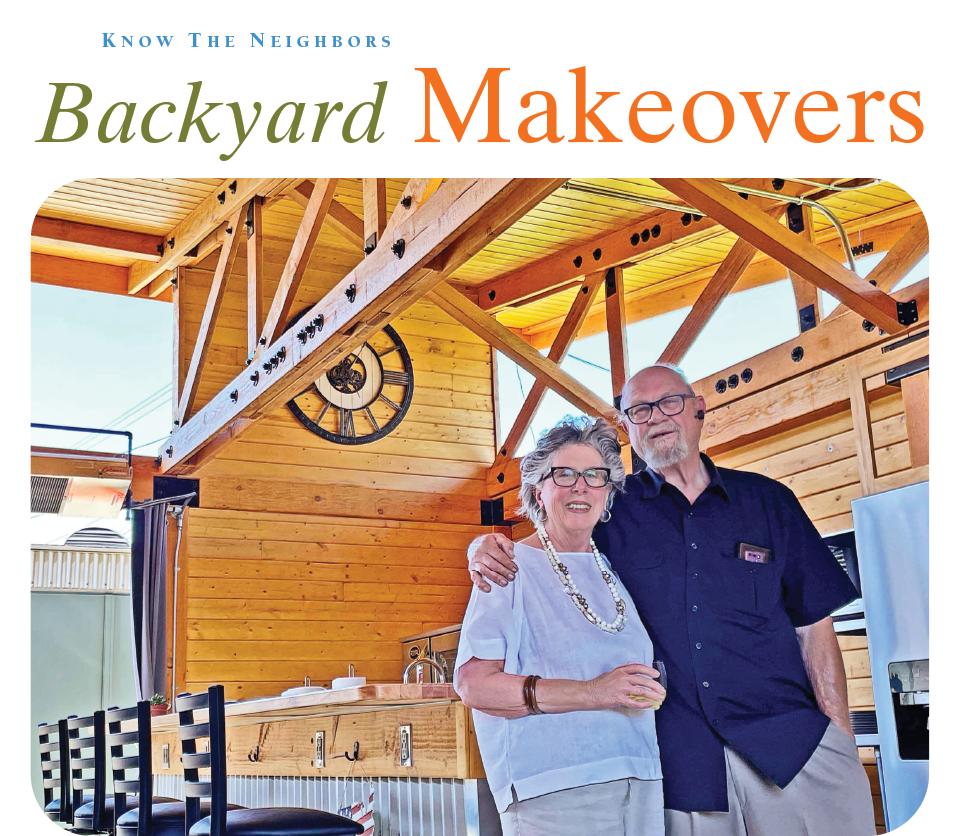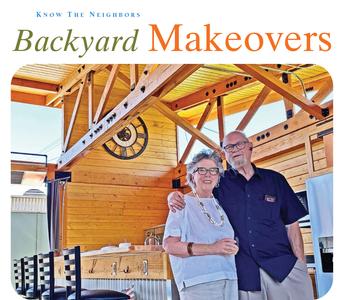 What started out as a simple patio cover at the home of Ruthe and Steve Shafer transformed into a backyard retreat, complete with an outdoor kitchen where the couple enjoys entertaining family and friends.
- - - -
Steve and Ruthe Shafer
Two years ago, Steve and Ruthe Shafer started talking about adding a patio cover to their backyard—a simple one measuring 10 x 10 feet (100 square feet). But what they built ended up being anything but simple.
The couple constructed a detached patio structure with a roof that's 30 x 32 feet, covering 600 square feet of living space that includes a kitchen, bar that seats four, dining area, space for lounging (outfitted with four modern contemporary wicker patio chairs) and bathroom. Four exposed roof trusses add character to the build, and it's enclosed across the back by a stained wood wall with openings across the top to allow in more sunlight.
Other elements include corrugated steel that wraps around the bar, added to an old shed nearby to match, plus a tankless water heater that produces hot water for not just the outdoor kitchen but the entire house.
As guests enter the backyard, turn the corner at the back of the house and get their first glimpse, most offer a one-word reaction: "Wow!"
"We did the design and the decorating ourselves," Ruthe says.
"It's a throwback to a cabin or lodge in Big Bear, with the knotty pine and the railroad trusses," Steve adds.
The backyard project was not the couple's only focus amid the pandemic; there's also their business, Shafer Plumbing Contractors, founded in 1989—the same year they were married and moved to Orange. Most of the company's clients are commercial or industrial entities.
At times last year when business slowed, the Shafers paid their plumbers to build the patio, and in the end they did nearly all the work except pouring concrete and installing the electrical wiring.
Thrilled with their project, the couple has enjoyed entertaining friends and family, although it remains a work in progress. Still to come are cabinets and a barbecue kiosk.
"We sit out there around the firepit with a glass of wine and talk," Ruthe says. "This is what we wanted—it's our boat. But we're not sailors, we're landlubbers."
Adds Steve: "After I did the first concepts, Ruthe thought they were way too big. Then, one day when we were about 95 percent done, she was staging the furniture, and she said it could have been a little bigger."