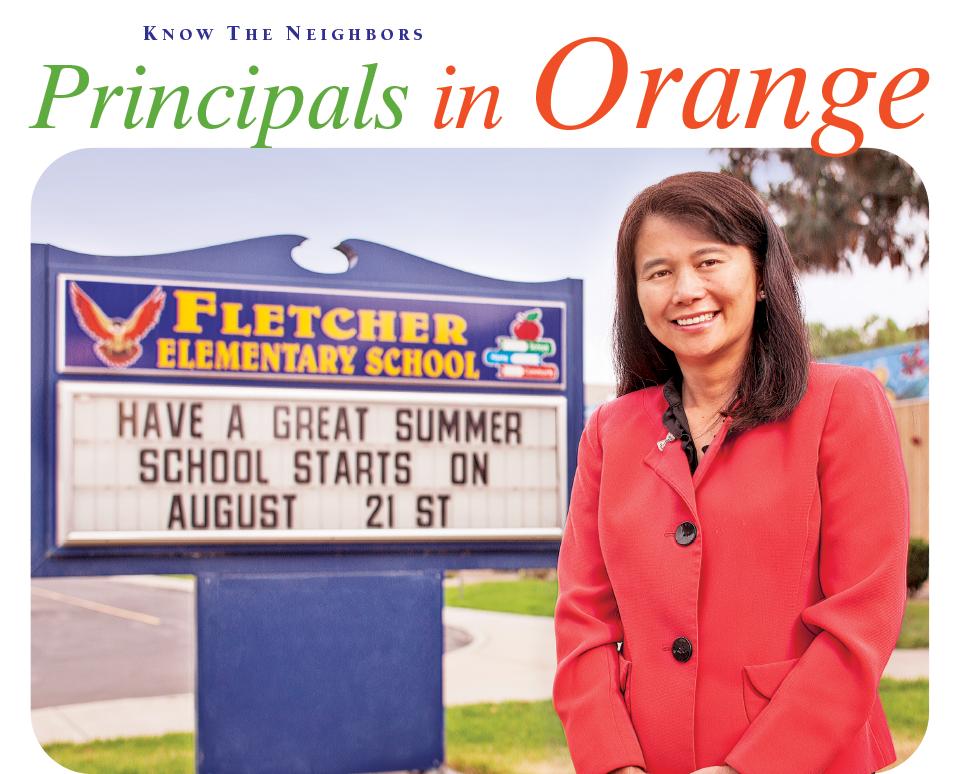 Fletcher Elementary School Principal Helen Chung-Lu believes in getting to know her students and rewarding them, and one of her favorite ways to do this is taking the kids up on a lunchtime game of basketball.
Helen Chung-Lu,
Fletcher Elementary School
When Helen Chung-Lu came to the United States from Hong Kong in the early 1980s at the age of 10, she and her family knew very little English. "It took three to four years for us to become proficient in the English language and to understand the American culture," says Chung-Lu, principal of Fletcher Elementary School in Orange. For this reason, the school administrator identifies with English language learners, and she is keenly aware of the positive impact a teacher can make.
"I had an ESL (English as a Second Language) teacher named Mrs. Lin, who took the time to get to know me and my cultural background. It was her influence that inspired me to go into education," says Chung-Lu, who received a Bachelor's from California State University, Fullerton and a Master's from Claremont Graduate University. She was a teacher and then administrator in several school districts from 1996 until 2009 when she took the position as principal at Fletcher Elementary.
In an effort to increase enrollment, under the direction of Chung-Lu, Fletcher implemented a dual language immersion program with English and Mandarin Chinese in 2012. Starting in kindergarten, the optional immersion program provides instruction in 50 percent English and 50 percent Mandarin with the goal of becoming bilingual by 6th grade.
The program is attracting students from all over. "Many parents want the extra challenge and skill for their students," says Chung-Lu, who speaks Mandarin and Cantonese. In addition to an enrollment increase, the school's API (Academic Performance Index) score has jumped substantially.
Chung-Lu attributes the school's success to the efforts of the staff, students and parents. "We are one of the smallest schools in the district, which makes it possible for us to get to know our students personally," she says. "In order to raise a whole child, it takes a whole community."
Fletcher Elementary School
515 West Fletcher Ave, Orange CA 92865 / 714-997-6181