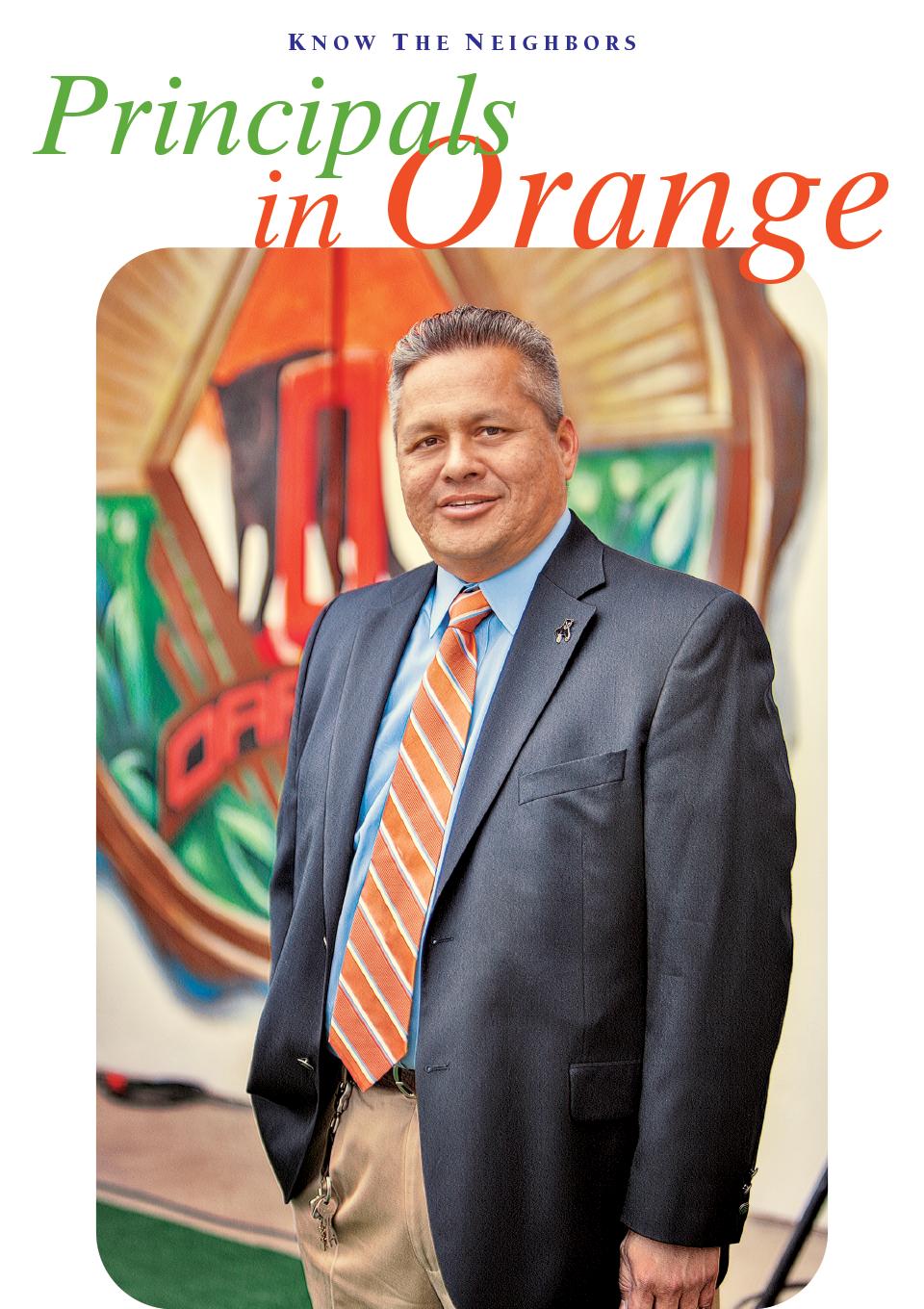 Though Orange High School Principal Ernie Gonzalez initially planned to go into business, during college he realized that his personal goals were more aligned with helping young people succeed.
Ernie Gonzalez,
Orange High School
During his senior year of high school in the late 1980s, Orange High School's principal, Ernie Gonzalez, made a random, yet fateful visit to the school's college planning office.
"I was with some fellow football players after practice, and we were roaming the school campus," says Gonzalez, who attended high school in Bell Gardens, a community just east of East LA. "We happened to go into the college planning office, and the counselor asked if I had applied to college. Though I had good grades and was in honors classes, I hadn't thought much about what I'd do after graduation."
Open to the idea of attending a four-year institution, Gonzalez accepted the counselor's guidance and soon found himself on the way to the University of San Diego where he graduated with a Bachelor's in history, moving on to attend Azusa Pacific University, where he earned a Master's in Education with an administrative credential.
Besides setting him on a path to a successful college experience, his fortuitous visit to the college counseling office taught Gonzalez how profoundly the educational system can affect the lives of young people.
"School can have a tremendous impact on students," says Gonzalez, whose career started in 1993 and included 17 years working in the same school district where he attended high school before taking over as principal at Orange High School in the fall of 2010.
For Gonzalez, Orange High proved to be a perfect fit. "I took the position, because I can relate to the specific demographic that the school serves, and I was looking for a challenge and a way to add value and make a difference," he says.
Gonzalez has succeeded. In just two years, the school's API has climbed. "When I first came to Orange, staff, students and family greeted me with open arms," he says. "We've had success, because we've worked together as a community."
Orange High School
525 North Shaffer St, Orange CA 92867 / 714-997-6211